The University of California, Los Angeles (UCLA)
Are you looking to join a reputable university that allows you to be yourself, discover new career paths as well as push you to go beyond the disciplinary boundaries? The University of California in Los Angeles, U.S.A is the place to be. It is a large and complex institution devoted to excellence. This institution offers a diverse, technologically- sophisticated, and fast-paced research university that's in the heart of a global city. That's nothing short of exciting and futuristic. Let us know about UCLA Acceptance Rate Tuition Requirements And More.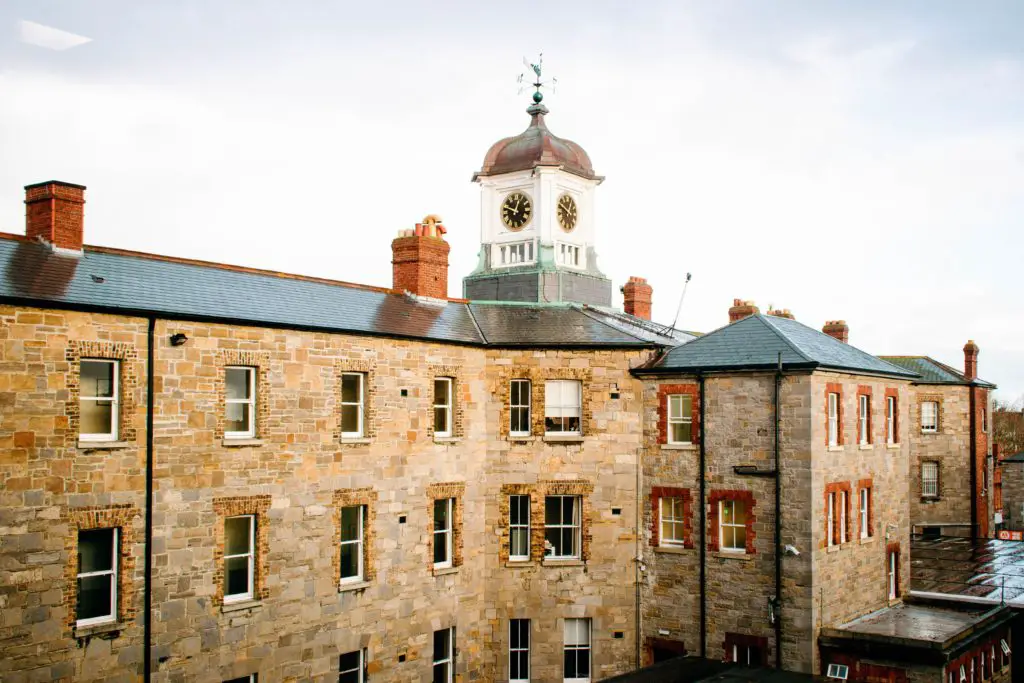 The University of California is a public research university that was founded in 1919. It sits on 419 acres in Westwood and has an urban setting. UCLA constitutes approximately 44,589 enrolled students as of 2021. UCLA first established itself in 1882 as a teacher's college. It was known as the southern branch of the California State Normal School. UCLA has an acceptance rate of 14.3% as it is highly selective. The tuition fee is approximately $13,804 per academic year not including other fees that cater for transportation, accommodation, meals, books, and supplies. It is ranked as the 20th in National Universities in the U.S. You can choose to study either full-time, part-time, or online to fit your schedule. UCLA is a world-renowned institution. 
This article will inform us about UCLA Acceptance Rate Tuition Requirements And More.
Requirements to Apply
There are certain requirements that UCLA has put in place to ensure they select the best applicants to undertake programs in this prestigious institution. Requirements differ depending on whether you're applying as a freshman, master's student, transfer student, or international student. UCLA takes into account not only your academic qualifications but also your personal experiences. 
The University of California uses the following criteria to select applicants:-
Personal qualities
High school or college achievements
Achievement in academic enrichment programs
Possible contributions to the university's intellectual and cultural value
Other achievements in any field involve intellect or creativity such as performing arts, community service, athletics, and so on. 
To ensure you can have a competitive advantage, there are specific academic qualifications that UCLA looks out for. Applicants must complete 15 A-G courses having at least finished 11 of those before their last year in high school. These are some of the class requirements:-
1 year of a college preparation elective
2 years of history/social science
2 years of any language except English
2 years of lab science
3 years of math
4 years of English (college-preparatory)
Each application is reviewed according to the courses that were available to that student in high school. An application will still be considered even when a required subject isn't available. UCLA doesn't consider SAT or ACT scores for admission to scholarships.
International Applicants
UCLA has students from all over the world and this is part of what makes it great. There is a wide variety of experiences, cultures, and backgrounds and they all bring something special to the community at UCLA. It has students from over 90 countries thus an international institution in one of the major cities of the world. 
Below are some of the criteria UCLA looks for in international applicants:-
International applicants need to be proficient in English. For an international applicant to be considered proficient in English, they must have completed all of their high school education in English. If not, they will need to demonstrate English proficiency by taking the International English Language Testing Service (IELTS) or the Test of English as a Foreign Language (TOEFL) and meeting the pass mark. 
UCLA requires international students to prove that they have adequate funds to pay for their education and living expenses. 
UCLA requires that all international students have medical insurance throughout their enrollment.
They also require transcripts and official records from the high schools you attended and any national certificates received. All of these supporting documents must be submitted in English.
International applicants aren't viable to be awarded scholarships or get financial aid from the institution.
If you are a transferring international applicant then you must be at the junior level meaning you must have taken coursework that amounts to 60-90 units.
UCLA gives preference to students who are transferring from California community colleges of which 80% of the admitted international applicants come. 
UCLA doesn't admit any international applicants for the undergraduate program if they already have a Bachelor's degree. 
Acceptance Rate
The University of California, Los Angeles is one of the highest-ranked and most applied public universities in the U.S. Given that it is highly sought after, UCLA's admission is selective with the students they enroll. They have an acceptance rate of 14.3%. To get into UCLA you need a GPA of 3.0 or higher for in-state applications and 3.4 and above for applicants from other states. This should tell you that UCLA is a competitive school. 
UCLA brings together people from all walks of life who share the same goal of being part of an academic society that values society. UCLA welcomes people from all backgrounds and is dedicated to providing the best education and resources to catapult them into the world. Did you know that for every 100 applicants, only 12 are accepted into UCLA? The acceptance is selective because UCLA is stringent on considering applicants who challenge themselves academically, have a willingness to contribute to the community, and take part in extracurricular activities. 
Tuition Fees
Attending UCLA is an investment for your future.  The tuition fee depends on whether you are pursuing an undergraduate, master's, or doctoral program. At UCLA, they utilize a quarterly-based academic calendar. The tuition you pay also depends on your residency status. Residents contribute to the state's funding and continuously contribute to the existence of UCLA. There is a California residency for tuition that is offered by the campus. 
Currently, the tuition and fees for undergraduate students are $13,804 and about $17,756 for most doctoral and master's programs per academic year. Tuition and other fees are paid using BruinBill which is the online UCLA billing platform. If you want to pay your fees in person, you can do so by using a cashier's check, paper check, or money order. Paying with cash is accepted but they don't encourage paying large sums. Wire transfers are also allowed. Paying with foreign currency is allowed due to the presence of international students. Credit and debit cards are not allowed in person but you can use them online. Fees should be paid by the 20th of the month following the date the fee was posted in each quarter. The tuition fees and the charges are subject to change by the Regents of the University of California. 
Student Life at UCLA
You will hear from many UCLA students and alumni about how they got to experience a life-changing experience while there. Being part of UCLA is like being part of a community. Picture a community that is built around diversity, beautiful scenery, favorable housing and dining, different cultures and so much more. Campus life is designed to promote engagement, learning, and improving your well-being. 
Various resources are in place which is essential for every student's life at UCLA. One of the various resources is affordable housing and dining. Most freshmen choose to live in the residence halls because they are close to the classrooms and other school amenities. UCLA has one of the nation's best food options which are not only healthy but sustainable, quality, and tasty. 
Given that there are people from all walks of life at UCLA, these people are bound to interact, make friends and possibly change the world one day. The campus has several clubs and organizations that help students to interact outside of the classroom. There are life skills and knowledge that can't be taught in classrooms that are vital for every student to use in the world. Students get the opportunity to discover more about themselves and acquire worldly knowledge and skills. It could be through taking part in sports and recreation, volunteering in a school or the neighboring community, learning arts and culture, or student governance. 
Depending on the academic program you're taking, a student will be at UCLA for approximately two to four years. During that time, they need to remain in good health because it is essential to you achieving their goals. The Arthur Ashe Student Health and Wellness Centre provides professional health care to students whenever they may need it. The Ashe Centre is well equipped to handle the most common illnesses to the more deadly types of diseases. 
For the students that are interested in getting guidance with identifying their career paths and joining the workforce, UCLA has your back. The career center is there to provide advice, guidance, and assistance with getting a job either on campus on in Los Angeles. This is important because it helps students understand what's expected of them once they join the workforce. 
Academic Programs at UCLA
UCLA offers over 250 academic programs in different fields for students to pick from according to their needs. Students who join UCLA can pursue a major, minor, bachelor's degree, master's, doctorate, or professional program. All the programs are taught by skilled, diverse professors from all over the world. Not everyone goes to campus knowing exactly what they want to pursue or what they want to be. At UCLA, there are people ready to assist new students discover their majors, help them understand graduation requirements, and planning their courses until they graduate.
These are the various fields of study offered at UCLA:-
Education
Business and Economics
Health and Biology
Math & Computer Science
Humanities and Cultures
Languages
Performing arts
Social and Political science
Visual arts and Design
Physical Science and Engineering
Psychology and Neuroscience.
Depending on what field of study you choose, there are departments within the campus that govern them. Within those departments are the personnel that teaches those fields at different levels and heads of departments. UCLA has a college and 12 other schools namely:-
The School of Law
John E. Anderson Graduate School of Management
Henry Samueli School of Engineering & Applied Science
Herb Alpert School of Music
School of the Arts and Architecture
The School of Dentistry
The School of Education & Information Studies
David Geffen School of Medicine
School of Nursing
School of Theater, Film & Television
Jonathan and Karin School of Public Health 
Meyer and Renee Luskin School of Public Affairs.
Awards and Honors 
Every notable and prestigious institution has to have gathered some awards over the years. UCLA is a great example. Many people know it as a world-class institution which means that it has achieved certain things to earn its stature. Awards and honors exist to recognize extraordinary academic performance and extracurricular activities. 
Numerous awards have been won by students, faculty, and alumni of UCLA as well as honors. Some of them are:-
3 Pulitzer Prize Winners – Faculty
11 times National Medal of Science Winners
15 MacArthur Fellows
16 Nobel Laureates
A.M. Turning Award 
The number 1 best public university in the U.S.
Number 15 in the World University Rankings 2021.
Conclusion
UCLA is a home and a hub for innovation. Many great ideas have been conceived here and even more, people have graduated and become very accomplished people. Getting to be a part of this campus is an honor and I encourage you to make the most of it. This is a place that can change the trajectory of your life if you remain focused, driven, and dedicated. If you get to join this prestigious institution, be sure to leave a mark. And the sun shines almost 312 days a year in Southern California so that helps. Now it is clear about UCLA Acceptance Rate Tuition Requirements And More.
Frequently Asked Questions
What is UCLA best known for?
It's famous for its School of Theater, Film, and Television as well as the School of Dentistry. 
How much is the application fee at UCLA?
It is $70. 
How long is a term at UCLA?
They have a 10-week quarterly system.