The westernmost province of Canada, British Columbia, is renowned for its prestigious colleges and universities, lovely atmosphere, and attractive landscapes. It is one of just a few provinces in Canada where the Education Quality Assurance program evaluates and standardizes educational institutions. As a result, quality is assured and many national and international students learned high-quality education from SFU. Let us know about 'Simon Fraser University Acceptance Rate'.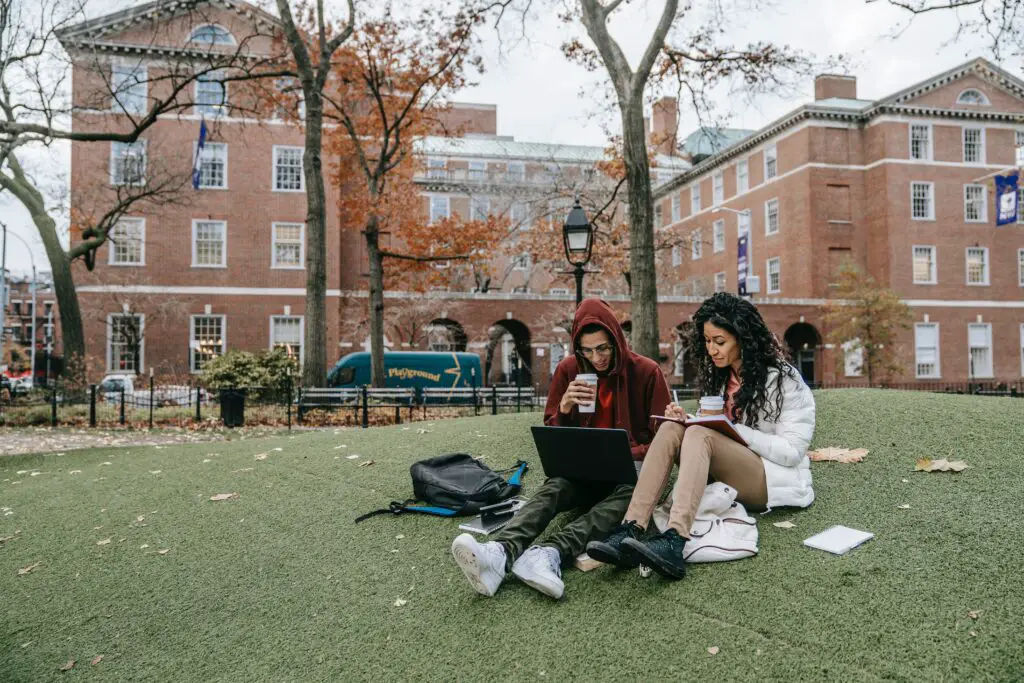 In competitions for the federal research council Natural Sciences and Engineering Research Council (NSERC) and the Social Sciences and Humanities Research Council (SSHRC), SFU has the highest number of publications among Canadian comprehensive universities and the highest success rates for faculty members (SSHRC).
One of Canada's finest and high-quality universities is Simon Fraser University, which is one of the top 500 universities in the world, according to the QS World University Rankings. SFU is regarded as one of Canada's top and leading research-intensive universities and is a highly prestigious institution for its innovation and research methods globally. The acceptance rate of Simon Fraser University is 59%, and students from Canada and all over the world can be admitted to this renowned university.
Simon Fraser University
The Canadian open-research university Simon Fraser University (SFU) is a public university which is located in Burnaby, British Columbia, Canada. The college, which bears the name Simon Fraser in honor of the Scottish explorer, welcomed its first 2,500 students in 1965, and today, SFU has a graduating class of 130,000 graduates and about 30,000 students are currently studying at SFU. 
SFU is ranked in the top 15 best research universities in Canada, and its research income is growing and crossing $100 million in 2013 and rising to $167.3 million in 2020. Bamfield Marine Station at Simon Fraser University is an important and well-known hub for teaching and advanced research in marine biology.
Acceptance Rate
Over 37,000 students attend Simon Fraser University, of which almost 22% are from other countries. With a 59% acceptance rate, the university has a moderately competitive admissions process.
Rankings
According to its official site, SFU ranks as Canada's top comprehensive university.
As per the SFU official website, institutions rank fifth for justice, peace, and strong institutions.
SF University ranks first on the Fairtrade Gold Campus in Canada.
According to US News, SF University ranks 317th among the best global universities in the world.
According to US News, SF University ranks 12th among the best global universities in Canada.
Application fee
The current application fee for SFU is $80.
Programs offered
Graduate programs are available in 144 subject areas, and Simon Fraser University provides undergraduate programs in 355 subject areas. SFU  also provides a range of certification programs and diploma degrees.
While Simon Fraser University has various degree programs in many fields, its computer engineering, business, and arts and humanities departments are particularly well-liked by foreign students.
Accounting (Business).
Anthropology.
Criminology.
Applied Mathematics.
Applied Physics.
Performance and Cinema Studies.
History. 
Arts Education.
Archaeology. 
Sexuality and Women's Studies.
History and global humanities.
Human Resource Management.
Information Systems in Business.
Entrepreneurship.
International Business.
Biological Sciences.
Nuclear Science.
Philosophy. 
Physical Education.
Political Science.
Social data analytics
Biomedical Engineering.
Biomedical Physiology.
Business Analytics and Decision Making.
Chemistry.
Chemistry and molecular biology.
Cognitive Science and Communication.
Behavioural Neuroscience.
Creative Technologies in Digital Journalism.
Educational Psychology.
General Studies Geography.
Information Science.
Liberal Studies.
Linguistics.
Music and Sound.
Computer and electronics design.
Computer Engineering.
Computing Science.
Marine Science.
Marketing.
Mathematics.
Psychology.
Sociology.
Women's Studies.
Tuition Fees
The fee at SFU varies according to the programs and courses which the university offers, and the fee varies for international and local students. There are varying application costs for undergraduate and graduate programs. The cost of tuition varies by the local residency, educational level, and field of study. Special fees and supplemental costs are not included in the tuition for applicants to Simon Fraser University. 
 The tuition fee for Canadians is $7,064 and for international students, it is $32,724.
Textbooks and other supplies cost Canadian students $1,920, and for international students, it is the same.
Medical insurance for Canadians is $268, and for international students, medical insurance is $868.
Residence and meal plans for a single person cost Canadian students $11,874; for international students, it is the same.
SFU's total cost for Canadian students is $21,126 (Canadian dollars), and for international students, the total cost is $47,386 (Canadian dollars).
Admission to SFU
The institution admits local and foreign students three times a year, during the summer, spring, and fall semesters. Undergraduate enrollment for the fall and summer semesters opens in October, while admissions of the students for the spring semester begins in August. Your application must be submitted before the school deadline.
Summer January, Fall January, and Spring September are the deadlines for each of these undergraduate application seasons. Depending on the course and faculty, postgraduate programs have different application dates for applicants. A specific deadline for your application can be found on the course page, which you can check.
Required Documents for SFU Acceptance
You must have a few documents ready and prepared to apply to Simon Fraser University, and they must be written in English. Additionally, you can pay a reputable credential assessor to review your paperwork before you send it to the SFU, both undergraduate and graduate students.
For undergraduates students
transcripts of grades.
Report on English proficiency.
letter of recommendation.
 Necessary financial statements.
Report on AP scores.
reports of SAT or ACT scores.
Additional materials, such as your portfolios, personal writings, etc.
For graduate students
uniformed reports.
English language test result.
purpose statement.
Financial records.
intended letter.
a transcript of grades.
CV, resume, etc.
Conclusion
Additionally, you must maintain a certain GPA but the minimal GPA ranges from 70% to 80%. To be a competitive candidate, we advise aiming for a GPA in the 90% range. The chances of being admitted to Simon Fraser University (SFU) Acceptance Rate enhances when you have higher grades in academic records. You must have a strong academic success record and your obtained CGPA must lie between 2.5 and 3.5 to be considered for admission to Simon Fraser University, a highly selective institution in Canada. 
FAQ
1. Does Simon Fraser University have a strong athletic program?
The Simon Fraser squad, which participates in the National Collegiate Athletic Association, is a group of athletes from Simon Fraser University and is the first and only team from outside of the United States to date (NCAA).
2. What GPA is required to enroll in SFU?
If your standing is poor and your GPA is less than 2.00 (60%) percent, you will not be accepted. Entry is competitive in SFU. Historically, depending on the program, the average GPA for admission has ranged from 2.50 to 3.50; for more information, see admission averages.