Having a high level of education above the average is a dream for some people on this earth, as well as being a well-known figure (famous). Despite all the efforts made by most people to achieve one of the two things, it is not uncommon for people to even want both. So, which is more important than the two? In this article we shall see if one should go to university or get famous?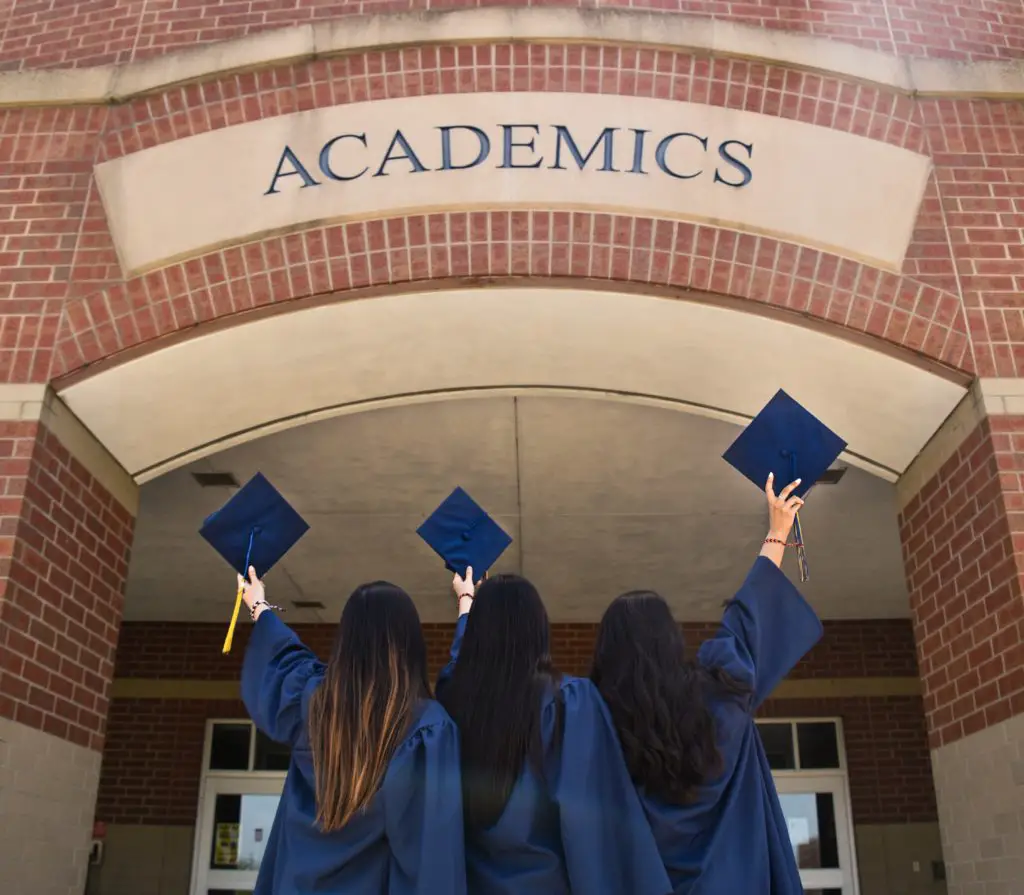 What is the Purpose of Having a Higher Education?
Life in this world is like a book, every day is a chapter that is passed, which displays many characters in it. Every human being who lives is like the main character in their own story. Like a book, life in this world must have an end for a purpose and everyone has a way of life and their own goals too. Reflecting on reality, we all know that the purpose of life on this earth is to achieve success, both materially and spiritually.
Being a highly educated person is believed to be able to bring this goal into a reality. Although we know that the process is not easy. Being an educated person means being educated, and to achieve above-average is by going to college and getting a graduation degree. The process to reach this stage is very long, you have to go through three stages of school first, namely elementary school, middle school, and also high school.
Approximately from various kinds of motivation, what are the goals of a person to go to college? Check out his explanation below.
Improve self-competence to organize a career
The first one, of course, wants to improve one's quality, whether it's honing one's skills or channeling one's self-interest. This is very important and is considered finalization before entering the workforce and after attending school.  because as we know the name of the college will certainly be more intense academically and non-academically compared to the previous school level.
Besides that, having a degree also helps you to get a better job which will be beneficial for your career. It helps you as well if you want to continue your study to the next level like a master's or even doctoral.
when you become a college graduate, people will perceive and label you as an educated person. This status will make later your opinion in public will be seen more because you see the traces of education that you have taken.
Meet a lot of people in college are give you an extra benefit that will be useful for later. Whether looking for a job, starting a business, etc. This kind of relationship only you can get in college, more than in the previous school.
Be proud of yourself and those closest to you
Imagine if you have a relative who has the status of an educated scholar, it is a matter of pride, right? This thing also matters for yourself, and the people close to you, it's like bringing a different kind of happiness.
What is the Purpose of Getting Famous?
When I mentioned names like Barack Obama, Robert Downey Jr., Cristiano Ronaldo, Justin Bieber, Kylie Jenner, Elon Musk, J.K. Rowling, and many more. There is no doubt that you don't know them all. They are all that we know as famous figures around the world.
Who doesn't want to be famous? Of course, most people want to be famous because the benefits of being famous are many. So, what is the purpose of people wanting to be famous? Here are some reasons why most people want to be famous.
Get recognized locally and globally
Being someone famous means that you are well-known by many people across the world. It's a good thing being recognized by many people, having so many fans as well. Can be useful as your mood booster and your support system when you're feeling down.
Being rich
Which famous person is not rich? Surely most of them have extraordinary wealth assets, the difference is that some are shown publicly and some are not. As well as celebrities who often flaunt their wealth in public, in contrast to figures like Mark, Bill Gates, or Jeff Bezos who seem to keep their assets for their consumption.
Have a big influence in the eyes of the public
When you are known by people all over the world, it is a sign that you have made a tremendous impact in the public sphere. Ever wondered why people flock to Justin Bieber's concerts when tickets are so expensive? This means that one famous person can have that much influence, just as if you became famous. Maybe you won't have a concert, but you can contribute more to voicing international issues and so on.
Being a role model 
Imagine if you were a Cristiano Ronaldo, with his skill with the ball, and his kindness off the pitch, making him a role model for most people out there. The key to being a famous person is the person's achievement and being a role model aims to motivate people to become successful people of course.
What is the Correlation Between the Two of Them?
There are many ways to become famous, either through the world of entertainment, sports, politics, or education. The figures mentioned above are a few examples of famous people in their respective fields. However, here we will focus more on the correlation between educated people and famous people.
Studying and graduating with a graduation degree is a very prestigious thing for everyone. With this, as previously mentioned we can expand our connections, which means we will be known by many people both within our field and outside. In a nutshell, college can make us famous, but just being famous without going to college will not make us have a graduation degree.
Which One is More Important?
Several things make it famous a mistake. First, you will lose your privacy to live life including family matters, romance, and others (always followed by Paparazzi). Second, the number of fans you have is also directly proportional to the presence of haters who will try to spoil everything for you. Finally, there is a high threat of violence both verbally and physically.
While going to college is also not as easy as you think, there is a long process that you must go through. This will take time, energy, thought, and so on. This is done for the sake of a sweet ending that is getting a graduation degree.
Talking about which is more important between the two, might be a little more tricky. Seeing the level of benefit from both, education is indeed more important than being famous. Why be famous if you are not educated? Although we know that not all famous people go to college, at least they can be classified as educated people who understand ethics between humans.
Conclusion
The conclusion is college is far more important than just being famous. Indeed, going to college will not guarantee you will become rich. But in life, it's not just about wealth. You can contribute to good things through higher education. This will also slowly make you known to many people.
Not only being famous, but with education, you can even change the world. Karen as Nelson Mandela once said, "Education is the most powerful weapon which you can use to change the world", in one of her quotes.