A University is a higher education facility with space for research and instruction that is permitted to award degrees. In the United States, a state university system is a collection of public universities that are funded by a single state, territory, or federal district. The majority of the nation's public universities are supported by these systems. Middle Tennessee State University, which is based in Murfreesboro, Tennessee, was founded in 1911 and consists of eight undergraduate colleges and a graduate college. Together, these institutions provide over 300-degree options through over 35 departments. Let us know more detail about 'Middle Tennessee State University'.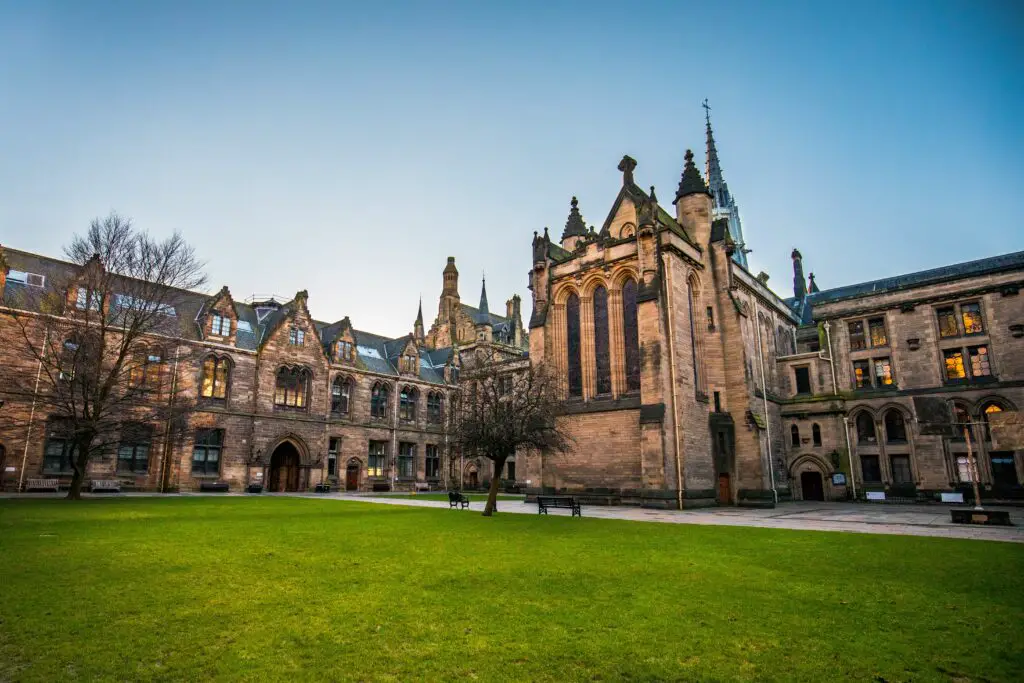 Middle Tennessee State University
Out of 443 National Universities, Middle Tennessee State University comes in at number 299 overall. You must have a minimum GPA of 2.7 and an ACT or SAT score of 19 or 990 in math, reading, and writing with supporting documentation. There are less than 20 students in 52.7% of the classes, and the student-to-faculty ratio is 16:1. Multi-/Interdisciplinary Studies,  Psychology, General, Biology/Biological Sciences, General, Business Administration, and Management, General, Aeronautics/Aviation/Aerospace Science and Technology, General, Music Management, Exercise Science and Kinesiology, Criminal Justice/Law Enforcement Administration, Cinematography and Film/Video Production, and General Studies are the most popular majors at Middle Tennessee State University. 
Undergraduate colleges at Middle Tennessee State University
Over 2,000 graduate students are enrolled on campus or online at any given time, compared to just under 20,000 undergraduates. The degrees offered by it's University are:
Bachelor of Arts (B.A.)
Bachelor of Business Administration (B.B.A.)
Bachelor of Fine Arts (B.F.A.)
Bachelor of Music (B.M.)
Bachelor of Science (B.S.)
Bachelor of Science in Nursing (B.S.N.)
Bachelor of Social Work (B.S.W.)
Graduate degrees include:
Master of Accountancy (M.Acc.)
Master of Arts (M.A.)
Master of Arts in Teaching (M.A.T.)
Master of Business Administration (M.B.A.)
Master of Criminal Justice (M.C.J.)
Master of Education (M.Ed.)
Master of Fine Arts (M.F.A.)
Master of Library Science (M.L.S)
Master of Music (M.M.)
Master of Professional Studies (M.P.S.)
Master of Public Health (M.P.H.)
Master of Science (M.S.)
Master of Science in Nursing (M.S.N.)
Master of Social Work (M.S.W.)
Specialist in Education (Ed.S.)
Doctor of Education (Ed.D.)
Doctor of Philosophy (Ph.D.)
Admission requirements at Middle Tennessee State University 
You will need to meet the following admission requirements as a freshman at it:
3.0 GPA, or
Minimum Evidence-Based Reading, Writing, and Math score of 1100 on the SAT or an ACT composite score of 22
A minimum GPA of 2.7 as well as an ACT score of 19 or a SAT score of 990 (Evidence-Based Reading/Writing & Math) are both prerequisites.
Tuition and Financial Aid
it's tuition is $9,592 for in-state and $29,584 for out-of-state students. This amount includes tuition and fees.
Applicants must submit the Free Application for Federal Student Aid (FAFSA) after applying for admission. Each year, MTSU awards about 2000 students with 700 endowed and other scholarships as a result of special initiatives supported by numerous academic and administrative divisions. Departmental application procedures differ from one another.
Financial aid is awarded based on need or merit. The following scholarships are awarded to students 
STARS Online.
Student Tennessee Education Association.
Christie McAuliffe Scholarship Program.
Dependent Children Scholarship Program.
Middle Tennessee Retired Teachers.
Ned McWherter Scholars Program.
Tennessee Teaching Scholars Program.
Sporting activities at Middle Tennessee State University 
The campus offers a vast array of social, recreational, and cultural amenities that enable students to grow to their full potential. There are also plenty of chances to participate in intramural or club sports competitions. Among the intramural opportunities are:
basketball, 
pickleball, and 
disc golf.
Intercollegiate competition in sports like powerlifting, soccer, rugby, lacrosse, E-sports, and bass fishing are added benefits of club sports.
There are outdoor choices as well, and MTSU has the tools to support students in trying out brand-new outdoor pursuits including hiking, kayaking, cycling, and even caving (spelunking).
Facts about Middle Tennessee State University
Before choosing to study at it, you must conduct proper research to ensure that the major being offered aligns with your course of study preference. Some important facts worthy of note about Middle Tennessee State University are:
It is one of the best colleges in the Southeast is MTSU, which also has the lowest tuition of all Tennessee's major universities.
It has more than 35 departments, more than 300 concentrations, and more than 80 majors/degree programs available at MTSU.
There is always something to do at MTSU, and there are over 300 active student groups that one can join to meet other students and make new friends.
The most well-known courses offered by MTSU are those in the concrete industry management, aerospace, music, and recording industry.
Summary
With more than 100 available programs of study, Middle Tennessee State University offers eight undergraduate programs and several graduate programs at the certificate, master's, specialist, and doctoral levels. You can apply for admission into it with a GPA score of 3, SAT score of 1100, or ACT score of 19. Tuition is $9,592 for in-state and $29,584 for out-of-state students. Students can also apply for financial aid and scholarships. It is always advisable when considering a college to attend to carry out a thorough research.
FAQ
Can someone with a 2.5 GPA enroll at Middle Tennessee State University?
Candidates with cumulative GPAs under 2.00 are eligible to apply. These applicants must submit a transfer appeal form, which will be given to them by the admissions office, along with their college transcript(s).
Does Middle Tennessee State University have a bachelor's program available online?
Yes, numerous graduate and undergraduate programs are entirely online, and students can select from hundreds of different online courses.
Is there a dress code at Middle Tennessee State University?
In all areas of the facility, appropriate clothing must be worn that covers the chest and buttocks. In pools, exceptions to these dress codes are permitted.