Liberty University is a private Evangelical university that is located in the state of Lynchburg, Virginia in the United States. The university was established in 1971. It is one of the largest Christian universities in the world and also one of the largest private non-profit universities in the United States. Let us know Liberty University Admissions Requirement And GPA.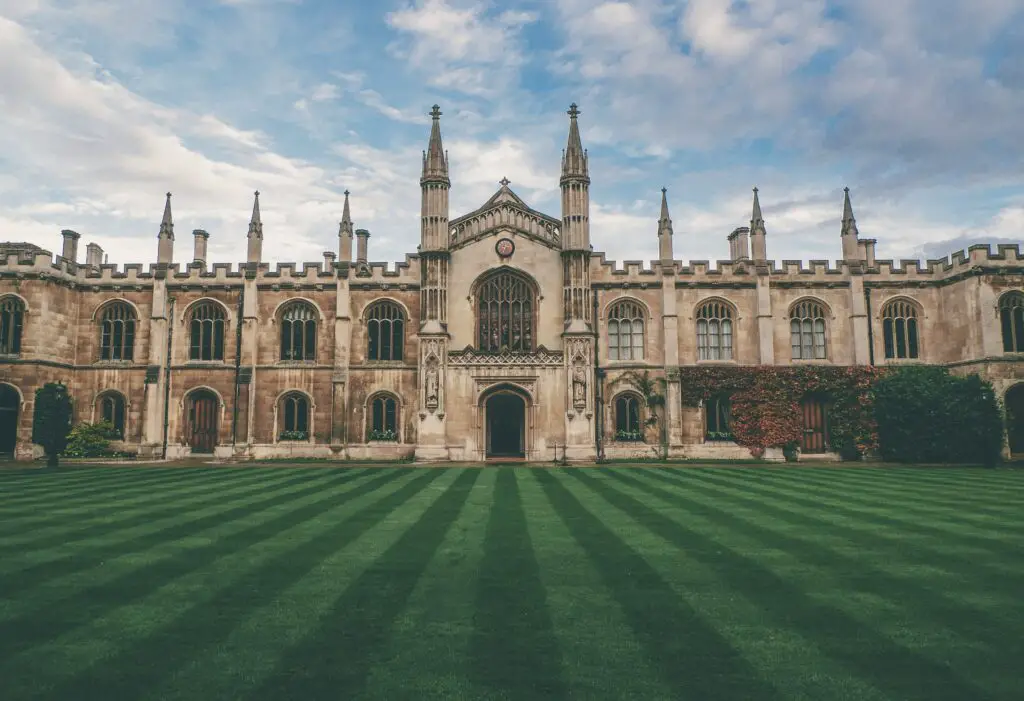 Every year more than 90,000 students enrolled in this university for regular courses and 14,000 in residential programs and more than 80,000 in online courses. It has one main campus at Suburban in the United States.
 Admission requirement and GPA at Liberty University
 The admission requirements at Liberty University offered an open admission policy for all the courses and will admit all applicants if the minimum criteria are met. However, here are some requirements which need to be followed:-
Test Requirements
To get admission to this university, each student has to appear in an admission test conducted by the university where students' subject knowledge is tested. All the students must submit their test scores during the time of admission.
SAT requirements
At the University of liberty, the sat score requirements depend on the marks secured by the students. Here is how the student's acceptance rate is determined.
| | |
| --- | --- |
|     SAT Score  secured by students |   Admission acceptance rate |
|           1250 and above |           63%    ( Good) |
|           1145 to 1250 |           50%    (Average) |
|           1140 to 1145 |           37%    (Average) |
|           935 to 1040         Less than 935 |           26%    ( Reach)    Acceptance rate is low |
ACT requirements 
The ACT requirements are also determine based on the marks secure by the students.

| | |
| --- | --- |
|     ACT score |   Admission acceptance chances |
|     29 and above  |               63% |
|     25 – 29 |               50% |
|     21 – 25   17-21 |               37%              26% |
| Less than 17 |             Low chance of acceptance |
GPA requirements
At the University of Liberty, the GPA requirement for admission to all the courses is different. Thus, the GPA requirement for full-time courses including all the programs requires a GPA grade of 2.0 While online course requires a GPA grade of 2.5-3.25. 
Thus, to get admission at Liberty University, the applied students have to fulfill these 4 requirements.
Courses/programs offered at Liberty University
 Liberty of University has offered numerous academic Course, associate courses, certificates, and new programs to their students.
Courses offered for the Doctoral program.
Communication
Counseling
 Criminal Justice
Divinity
Education
Government
History
Nursing
Psychology
Public policy
Strategic leadership, and worship studies.
Courses offered for Master's Degree
Accounting
Applied psychology
Business Administration
Clinical Mental Health Counseling
Criminal Mental Health Counseling
Criminal justice
Divinity
Education
Executive Leadership
Healthcare Administration
Marketing
Nursing
Political Science
Public Administration
Public Policy, and Social Work.
Courses offered for Bachelor's program
Accounting
Aviation
Business Administration
Criminal Justice
Education
Government
Graphic Design
 Healthcare Administration
Information Technology
Nursing
 Paralegal Studies
Religion
Social Work and Sports Management.
Courses offered for the Associate program
Accounting
Business
Christian Counseling
 Creative writing
Criminal Justice
Early Childhood Education
Education
Information system
Interdisciplinary studies
Medical Office Assistant
 Paralegal Studies
Psychology
Religion and stem Mathematics.
Courses offered for Certificate programs
Under the Certificate course, they offered Undergraduate, Graduate, and executive programs. Besides these programs, the University also offered new programs like,
Bible course
Biblical language
Church Ministry in the Digital Age
Christian Leadership
Commercial Music
 Health Science
Linguistic
Master of social work
Professional Chaplaincy
Religion- Digital Discipline
School Administration and supervision.
Admission steps to apply at Liberty of University
Submit the online application form.
Submit official test scores like SAT, ACT, GPA, and required documents needed in the form.
Submit the scholarship or aid application.
Once your application is accepted complete financial Check-in on time.
What are the documents required at Liberty University at the time of admission?
1. High school transcripts
2. College transcripts
3. Standardized test scores of SAT, ACT, and GPA.
4. Admission essay.
What is GPA?
Grading Point Average (GPA) is a digit that indicates the student's overall performance in his academic course. It shows how good students have excelled in the course.
What is SAT?
SAT is an entrance exam that is been conducted during the time of admission by the college or University to test the knowledge of the students. Thus, the universities admission is decided based on this score. The full form of SAT stands for the Scholastic assessment test.
What is ACT?
The ACT is an academic skill test that is conducted by the college in the United States during the admission time based on 4 subjects, i.e, English, mathematics, reading, and scientific reasoning. The full form of ACT stands for America College Testing.
 Is it difficult to get admission to Liberty University?
The liberty university acceptance rate for admission is 55% out of 100 which is slightly selective. However, they have an open admission policy based on the four requirements where the student can easily crack the test if he has a good knowledge of the previous course he studied.
Does Liberty University offer scholarships to their Student?
Yes! The University of Liberty offered a different type of scholarship to its students. Lists of scholarships provided at Liberty of University are:-
Resident Transfer Students Scholarship
Missions programs & scholarships
Resident Graduate Scholarship
General Scholarship Rule (GSR)
However, to receive this scholarship or Aid, students have to register through the Free Application for Federal Students Aid (FAFSA).
Conclusion
 Thus, the University of Liberty, being one of the largest Christian universities in the world has provided numerous courses in different fields both regular and online courses.  It has also provided scholarship opportunities to most of its students by giving them quality education at the lowest cost and helping millions of students to get their educational degrees and fulfilled their dreams to reach a professional life.  
Despite, being one of the largest nonprofit private universities in the world, the admission policy is selective and requires standardized test scores as the acceptance rate is only 55% out of 100. 
FAQs
1. How much is the application fee for new applicants?
 Ans: – The application fee for new applicants at University of Liberty is $ 50.
2. Does the University provide scholarships or Aid to international students?
Ans: Yes! They provide scholarships to international students however; the university does not grant them a full scholarship.