Stockton University is a public university based In New Jersey, which offers undergraduate and graduate courses. Stockton University was founded in the year 1969 in Galloway Township. Stockton University also has a campus in Atlantic City. Stockton University is named after Richard Stockton. Let us know Stockton University Expensive?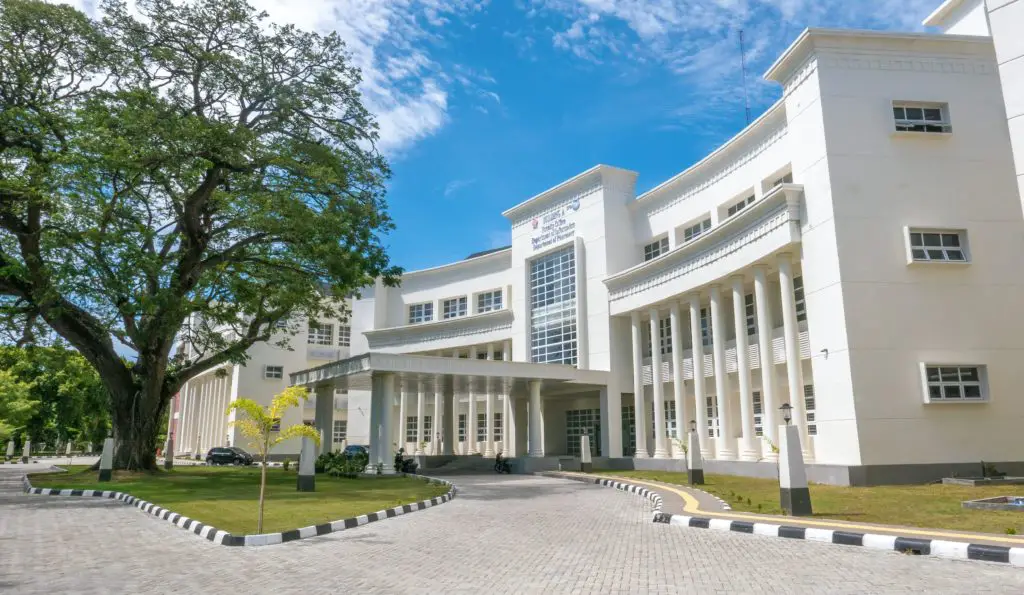 The tuition fee ranges from 14,329 USD to 21,763 USD, depending on the student's course structure and hometown. The residential fee for Stockton University can be anywhere between 33,000 USD to 36,000 USD.
The tuition fee per semester varies between 7442 USD to 11,234 USD
The residential fee per semester is 6553 USD
Stockton University provides a wide range of graduate courses which include
BA in Africana Studies
BA & BS in Applied Physics
BS in Biochemistry & Molecular Biology
BA & BS in Chemistry
BS in Computer Science
BA in Criminal Justice
BA in Economics
BA & BS in Geology
BA in Literature
BA in Liberal Studies
BSN in Nursing
BA & BFA in Visual Arts
BA in Studies in the Arts
BS & BS in Sustainability
BA in Sociology & Anthropology
More can be found on their website
Stockton University provides a wide range of undergraduate courses.
Along with undergraduate courses, Stockton University has remarkable graduate courses like
MA in Education
MA in American Studies
MS in Communication Disorders
MA in Instructional Technology
MS & PSM in Coastal Zone Management
MS in Nursing
MS in Occupational Therapy
Forensic Psychology
Homeland Security
Family Nurse Practitioner
Adult-Gerontology Primary Care Nurse Practitioner
PSM in Environmental Sciences
Doctor of Nursing Practice
Doctor of Physical Therapy
Master of Social Work
More can be found on their website
It is to be noted that a few of these master's programs can only be pursued after the completion of Baccalaureate and Masters.
Stockton University provides students with the leisure of attending hybrid courses and online courses.
 The hybrid courses are as follows
Doctor of Nursing Practice
Ed.D in Organizational Leadership
BA & MA in Criminal Justice
MS in Nursing
MS in Data Science & Strategic Analysis
MA in Holocaust and Genocide Studies
Others can be found on the website
Courses being conducted online are as follows
MA in Instructional Technology
Supervisor Education Endorsement
Principal Education Endorsement
Genocide Prevention
Reading Specialist Education Endorsement
Training and Development
Others are to be found on their website.
Stockton University believes in helping students follow their dreams and has a mission to not let unabundant money become a hurdle in the journey to their success and provides them with financial aid. The financial aid available at Stockton University is  provided for the following :
First-Year Student
Transfer Student
Graduate Student
International Student
Non-Degree Student

How to Apply to Stockton University
Apply through the online application.
Fill out the application, and submit all the test scores asked for TOEFL, IELTS, and more.
Submitting the SAT and ACT score is optional.
Once the application is complete, pay the application fee which is $50.
Submit official high school transcripts.
Submit a statement of entry.
Submit a minimum of 1 letter of recommendation.
The application is complete.
Financial Aid includes
Scholarships
Education loans are further divided into :
Federal Direct Subsidized/Unsubsidized Loan Program
Federal Direct PLUS Loan Program
Private/ Alternate Loan Resources
While the academics provided by Stockton are all about bringing out the immense potential of each student, they also pay equal attention to extra-curricular activities like athletics and recreation, which are all about maintaining a student's physical well-being. These goals are reached through :
NCAA Division III
Club Sports
Intramurals
Cultivating the creative sense of students is another priority of Stockton University, students are given the opportunities to discover themselves and their hobbies through :
The Performing Arts Center- Stockton University
Noyes Museum of Art – Stockton University
The Noyes Art Garage – Stockton University
The Stockton Art Gallery
Housing accommodation for students
Students can live on campus, with  roommate(s) or rent houses near the campus(not applicable for 1st-year students)
How a student can apply for housing on campus?
Applicants need to submit a housing application, only applicable to new applicants.
Students need to choose roommates and houses through a self-finder tool.
Once a house is chosen, students need to pay a deposit. The deposit is 250 USD and is non-refundable.
Students accepted into courses of Physical Therapy, Occupational Therapy or Communication Disorders need to deposit 500 USD.
Students can find roommates after paying the deposit.
Meal and Dining options at Stockton University
Stockton University provides its students with 
Weekly dining plan
Block Dining Plan
Weekly Dining Plan
The weekly dining plan provides the students with 4 meals per day, 19 meals in a week for 2325 USD.
Another weekly plan offers 14 meals per week for 2130 USD.
The weekly meal plan resets every week, providing the students with a variety of foods.
Block Dining Plan
The block dining plan provides students with 180 meals at 2089 USD.
Another plan is for 150 meals at 1757 USD.
Along with these plans, there is an availability of 95 meals at 1150 USD.
The last plan available in block dining is 25 meals for 1324 USD.
Conclusion
Stockton University provides students with all the opportunities that a private university does but at a much more affordable price. It is a great option for students who wish to pursue quality education at a cheaper price.
FAQs
What is the acceptance rate of Stockton University?
The acceptance rate is 77%
What are the requirements to get into Stockton University? 
The average SAT score required is between 1020-1190.
The average ACT score required is between 20-27.
An average GPA of 3.36 is required.
How many letters of recommendation are required for applying?
One or two letters of recommendation are enough for the application.
How many scholarships does Stockton University give?
Stockton University gives 200 merit-based scholarships.