While a school doesn't guarantee you success, it does provide you with a guaranteed platform to become successful and this is where the reputation of the universities makes a difference. Now, if we're talking about prestigious universities, we can certainly not exempt the Ivy League Schools, whose fame goes way back in history. Here we will see about Is it worth going to an Ivy League School for undergraduate?
So, if it is your dream to thrive in a world of success, learn from the Nobel laureates, ace among the best students in the world, has many of the world's greatest people as alumni, and land the highest paying jobs right after graduation, then getting into an Ivy League School is worth it.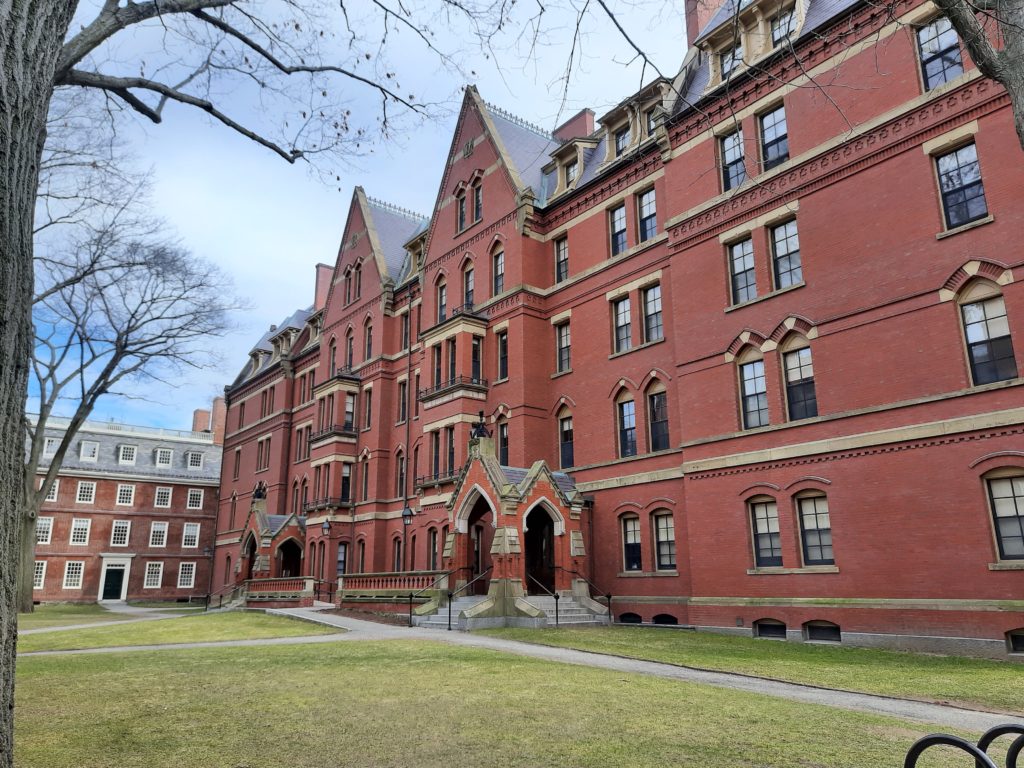 What is the Ivy League and why should you consider it? 
Any student who aspires to attend one of the world's most elite universities has undoubtedly heard of the Ivy League. So, what is this Ivy League, exactly? 
The Ivy League was founded in 1953 as an athletic alliance of eight prestigious Northwestern US institutions and is known for its reputable education, high admittance rates and well-known alumni networks. What makes these Ivy League Schools, the crème de la crème of the academic world is the plethora of resources they have and the certainty of their students securing the highest pinnacles in any field of work be it, science, arts, politics or literature and many more. 
As enticing as it is to imagine life at an Ivy League school, getting into one is easier said than done. With an average of only a 9% acceptance rate, these Ivy League Schools are extremely hard to get into.
But, the question is, what makes these universities worthy of putting your nose to the grindstone? Here are some perks of being an Ivy League student:
Prestige and mystique of the Ivy League: With a history of centuries, these universities possess prestige and eliteness which can not be disregarded. And this prestige follows you in your resume, making heads turn wherever it is shown, hence helping you gain brownie points in your job interviews.
Nobel prize laureates as mentors: With a standout teaching faculty of well known Nobel laureates and respectable professors, these universities provide a rare privilege of learning from the recognised authorities of the world, hence the quality of education manifolds.
Unparalleled resources: The Ivy League Schools provide you with a sheer amount of resources to perform research, and theories and study material moulded by the most brilliant minds, putting you at the forefront of a world of knowledge.
Influential alumni networks: With several pass-outs from these universities achieving top places around the globe, the network of alumni keeps getting stronger and stronger. And through the Alumni Relations Office, students are allowed access to form relations with these alumni, strengthening their foothold in the outside world.
High starting salaries: The authenticity and reputation of these universities, plus the quality of education they provide, makes them one of the best platforms for securing the highest paying jobs right after graduation.
Financial aid packages: The most concerning issue for anyone who is applying for these colleges is their high fees. But to make sure not to lose any talent over money, these universities provide financial aid to their students. For instance, if your family's annual income is less than $60,000, then Cornell University will exempt your tuition fee.
Positive competition: Due to the exclusive admission process these Universities follow, the selected students are generally of high calibre, hence inducing positive competitiveness among the students, helping you put your best foot forward.
The eight Ivy League schools
The Ivy League is made up of eight universities:
Cornell University: Cornell University is a research and academic school in Ithaca, New York, recognised for its majors in biology, business, and computer science, with a 10.30 per cent admission rate for the 2022 cohort.
Princeton University: Princeton University is a private research university with a campus in Princeton, New Jersey. Its majors in computer engineering, public policy analysis, political science, and economics place it among the top five colleges in the country. The acceptance percentage for the 2022 batch is 5.49 per cent.
Columbia University: Located in New York, Columbia University has excellent resources for majors in philosophy, English, and the performing arts; it has accepted 5.51 per cent of all candidates for the 2022 class.
Harvard University: Harvard University is the most well-known and well-known of all the Ivy Schools. It has a 4.59 per cent admission rate for the 2022 batch, and it provides excellent resources for disciplines such as economics, psychology, and computer science.
Yale University: Yale University is one of the greatest liberal arts universities, located in New Haven, Connecticut, and offers the best faculties in popular majors such as history. It has a 6.31 per cent acceptance rate for its 2022 batch.
University of Pennsylvania: The University of Pennsylvania, located in Philadelphia, Pennsylvania, is America's greatest business school, with an acceptance rate of 8.39 per cent for the year 2022.
Brown University: Brown University, located in Providence, Rhode Island, offers its students an open curriculum that allows them to develop personalized courses of study. It has a 7.24 per cent acceptance rate for the 2022 batch.
Dartmouth College: Located in Hanover, New Hampshire, Dartmouth College provides its students with a unique D-plan that allows them to set their class schedule. The acceptance percentage for the 2022 batch is 8.74 per cent.
Eligibility criteria for an Ivy League School
To apply for an Ivy League school, the following requirements must have a tick on the check box;
an equivalent to a bachelor's degree in the US
a high score in GPA
for students from non-English speaking countries, English proficiency tests such as TOEFL, IELTS or Duolingo tests required
a high score on SAT
at least 3 Letters of Recommendations
a solid SOP 
Non-refundable application fees
Resume or CV
Conclusion
Given the rigorous entry criteria and high acceptance rates, you must begin working hard now that you have a better understanding of the numerous perks that come with becoming an Ivy League graduate. But, before you begin the hard work, remember that no institute can determine your success; only your intelligence, regardless of the college from which you graduated, can make you successful.
FAQs
Is Oxford University a member of the Ivy League?
Ans.  Despite being one of the oldest institutions in the world, Oxford University is not an Ivy League institution.
Are there any scholarships available at Ivy League schools?
Ans.  Ivy League schools do not give scholarships, but they do provide financial aid to students who are experiencing financial difficulties.
Is Ratan Tata a graduate of an Ivy League university?
  Ans. Ratan Tata received his bachelor's degree in architecture and engineering from Cornell University.