Colleges typically require applicants to submit their standardized test scores as part of their admissions process. Nevertheless, the global pandemic of 2 years ago left an impact on the world that brought some colleges to change their admission policies. Harvard University is one of those colleges. In this article we shall see is Harvard Requiring Act Score?
Harvard University currently does not require an ACT score as part of its admission process. However, the school management released important information on their college website that says that it will no longer require standardized test scores for Harvard classes of 2026, 2027, 2028, 2029, and 2030. 
Keep reading to know why Harvard university introduced such a policy and what are Harvard university's current admission requirements.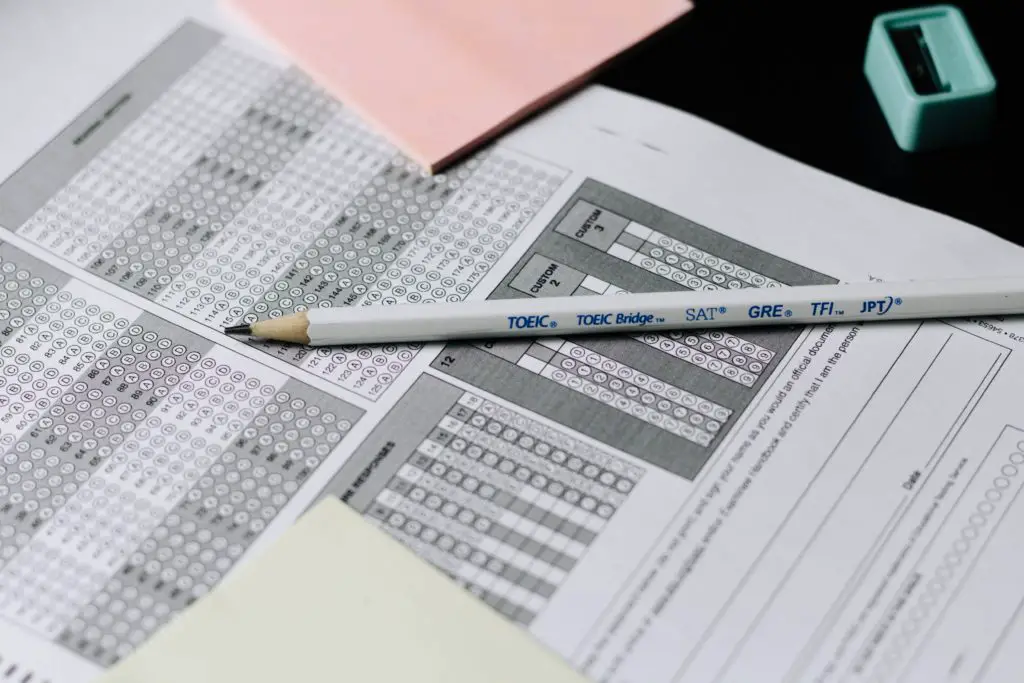 Previous Harvard Standardized Test Policy
Before the announcement made on their college website (as regards their current stance on candidates' submission of standardized tests), Harvard University had a laid-out admission process that was thorough and strict. 
In a bid to keep up to their principle and standard, Harvard University's administration always ensured that the best applicants were selected in a bottleneck and impartial admission process.
Through various standardized tests, whether ACT or SAT or any other test for special courses like LSAT for law applicants or MCAT for medical applicants. Harvard university ensured that any applicant who was to seek safe passage into their academic fortress was to possess a high score in any Standardized test taken and submitted by such applicant.
For instance, a candidate who could be considered as a likely Harvard candidate must have either of the following:
a minimum of 170 LSAT score 
a minimum of 520 MCAT score 
a minimum of 34 ACT score
a minimum of 1500 SAT score
Having a score below the above would make the probability of an applicant being considered for admission very slim. 
In some cases, however, such applicants might be lucky, depending on other admission factors like the candidate's grade point average, recommendation letter, college essay, etc. 
This policy was considered the best. It grew, many years from its introduction, into a tradition, a standard that, although it had no statutory backing, was firmly adhered to by the subconscious of applicants who intended to study at Harvard. 
Current Harvard Standardized Test Policy 
In the year 2020, when millions of lives were lost in the pandemic and Harvard University disrupted the structured order of the world and took into consideration its applicants. 
Against all odds, the Harvard University management tweaked its strict bottleneck policy to ensure that all bright and academically inclined candidates didn't find it difficult in the application process because of the global pandemic, which ushered in new government policies.
The restrictions placed by the government changed the course of many lives concerning other people. 
The Harvard University management considered such restrictions placed by the government, and thus, they released a new admission policy on its college website.
"Due to the continuing COVID-19 pandemic, Harvard College is extending our standardized testing policy through the 2021-2022 application cycle. As a result, we will allow students to apply for admission without requiring ACT or SAT results". 
This policy was channeled to applicants up to the 2021-2022 application cycle, implying that applicants up to the 2021-2022 academic session could apply without the submission of SAT or ACT. 
The management also extended the policy later on, to include other future Harvard applicants of the 2023 – 2026 admission cycle, stating thus,  "Harvard College will allow students to apply for admission without requiring SAT or ACT scores for the upcoming Harvard college classes of 27, 28, 29, and 30".
The above implies that applicants who do not possess their SAT or ACT during the admission process would not be overlooked. 
However, begs the question of the current Harvard University Admission requirements for the classes of 2026, 27, 28, 29, and 30.
Harvard's current Admission Requirements 
Although applicants of Harvard University will not be considered based on possessing an SAT or ACT score, candidates must maintain high academic performance in other academic areas.
Harvard university still admits only the best and checks other admission requirements before either rejecting or accepting the application of any candidate. The current admission requirement includes:
Mid-year school report 
Teacher Evaluation (Form) or Recommendation letter from a highly recognized academician or a person of high social standing
Final school report and transcript
Supplementary materials
Harvard university weighs every available material to boost an applicant's chance of being considered. Mid-year school report will help the admission officers understand who the applicant was growing up as well as the academic performance of the applicant.
The teacher evaluation form is to help the admission officers have a second opinion of the applicant. 
The final school report and transcript are significant determinants of the current admission process. At the same time, supplementary materials, which include the personal works of the applicants like books (for an applicant who is an author), etc., would help boost the chance of an applicant.
Conclusion 
Although Harvard does not currently require an ACT score nor SAT score, applicants who might have a high chance of success in the admission process must possess a persuasive academic record (reports and GPA) to be considered likely successful candidates.
Frequently Asked Questions 
Although Harvard university does not require a student to submit SAT or ACT, a student who still intends to submit any of the standardized test scores can do so. 
What GPA is required for Harvard?
4.0 GPA. If there's ever a drop, maybe a 3.8 GPA.
Can an average student get into Harvard?
Although Harvard University is considered reserved for the best brains, B students can still find their way into studying at Harvard as long as supplementary materials submitted are considered very persuasive.