For a college student, staying in your school's accommodation comes with benefits. The benefits have an impact on your academic attainment. Picking the student's housing as an option gives you room to build and establish networks. Comparing students who live at home with those in these halls, one can notice an existing gap. Students living in residence halls have access to more opportunities and engagements in the school environment than their counterparts. Lets' start with How Many Residence Halls Does Illinois State University Have?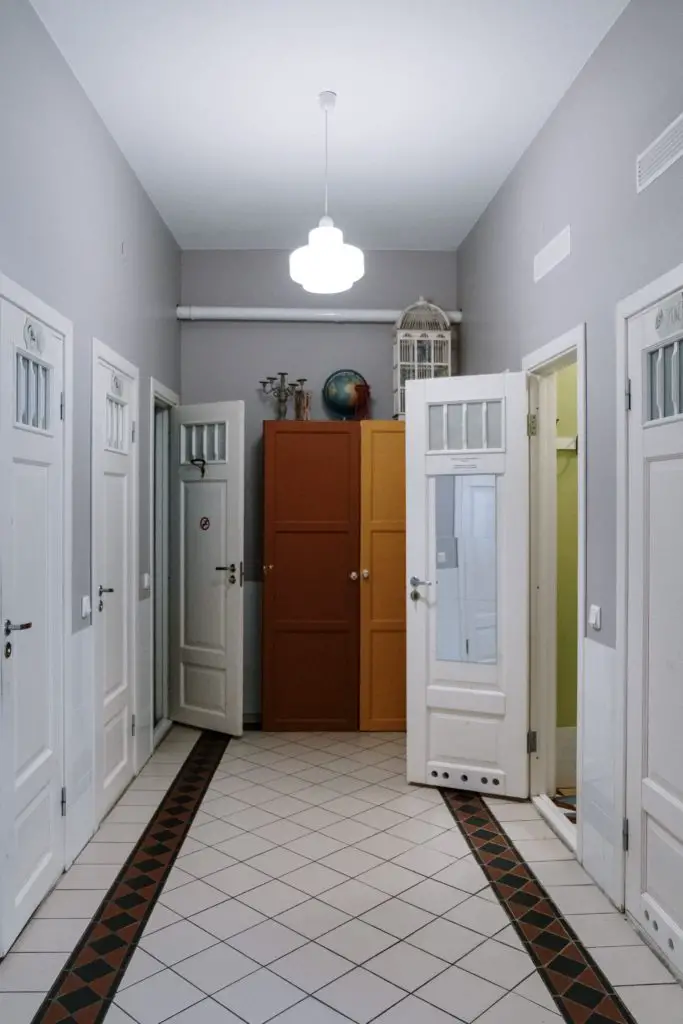 Illinois State University is a great option to consider when discussing quality education at affordable prices. The school was established over 160 years ago in 1857 and is located in Central Illinois. Illinois State University presently has four residence halls with 6,000 students. 
What Are Halls of Residence? 
These are blocks of flats that students in their hundreds with individually equipped bedrooms, shared kitchens, and often shared bathrooms. Dissimilar to most apartments, they are mostly owned and managed by the University authority. However, you can own some halls. As an occupant, booking and choosing your room is possible. This is against the school's selection of room for an occupant. 
Residence Halls in Illinois State University (ISU)
1. Watterson Towers 
This is the largest residence hall. It is a twin tower with five houses each, and each house has five floors totaling 10. The ten houses were all named after  United States secretaries of state. However, this was revoked in 2020 after discovering that eight out of these ten secretaries have enslaved people. 
Visitations are restricted, and it is substance-free. There are dining commons and laundry, which are included in your fees. This means that there's unlimited washing and drying. 
Students can own refrigerators in their rooms, but they mustn't exceed 4.5 cubic feet and not more than 1.5 running amps. 
Single, super-single suite, double and triple rooms are available at Watterson Towers.
2. Hewett-Manchester 
These are two halls with themed living-learning communities. They are named after Edwin Hewett, the third university president, and Orson Manchester, the Illinois State  University Dean from 1911-to 1928. 
Both were then coed with specific floors designated for each gender. Recently, the floors have been designated by one's majors: art, business, communication, co-sciences, curriculum, and instruction, infotech, geo-environmental, math, and music. The other floors are dedicated to students with service and leadership interests.
The halls are open during all university breaks. The halls feature an outdoor basketball court. Also, they share dining commons with Watterson Dining Hall. There are laundry and refrigerator privileges for students just like in Watterson Hall.
Hewett and Manchester both have the same kind of room- single, double suite 1 & 2, and triple rooms. 
3. The Tri-Towers
The tri-towers comprise Wilkins, Haynie, and Wright halls. It has its common dining, popularly dubbed Marketplace at Linkins. Laundry and refrigerator privileges are the same for all students. 
They are dubbed housing for athletic students. This is a result of its proximity to practice areas – Redbird Arena and Hancock Stadium. Haynie's rooms double, double suit 1, and double suite 2; Wilkins has only double rooms while Wright Hall has single, double, side double, and single suites 1&2. 
4. Cardinal Court
This is made up of 894 undergraduates in  227 furnished apartments. Cardinal courts are apartment styled though owned by the university. A lot of perks come with living in cardinal courts. 
Cardinal courts are  furnished apartments with:
Living rooms (couch, End table, side chair, TV stand)
Bedroom, and
A Kitchen with this equipment: dishwasher, microwave, and refrigerator with ice maker.  
Residents are equipped with wireless internet access, a privacy half wall in shared bedrooms, community centers with gyms, a fitness Centre, a game area, laundry, outdoor basketball, and a volleyball court.
The halls comprise :
2X2 Four residents
4X4 residents: Four residents
2×2: Four residents
3X2: Four residents, and 
4X2: Four residents. 
Other Housing Options
However, there are other housing options. The school has university living apartments, Fell Avenue, and School Street apartments for the upper class and graduate students without dependence. 
Other halls owned by the school were demolished, and the environment turned into something else. 
Conclusion
The university housing options have made provisions for students' comfortability in their place of learning. This has been achieved by ensuring that diverse ranges of rooms are made available to students depending on their affordability. 
For a student being in the residence halls is an added opportunity as you're in the school's Centre. The connections made in school tend to be longer lasting than any other. 
Frequently Asked Questions
1. Are residence halls called dorms?
Yes, residence halls are commonly referred to as dorms. The word "Dorms" is often used in the United States. 
2. Can I choose a roommate by myself?
The school creates a roommate profile in the housing and dining portal that needs to be filled. When you are done filling and submitting, the school matches you using the roommate profile you created. 
3. Which students are allowed to stay in the residence halls?
First-year students are required to live in the provided halls for their first year. Other years are allowed to apply too. 
4. What items are not allowed in the dorms?
Items such as kerosene heaters, pets, candles, scent pots, and nail puncture hangers are not allowed in the university's dorm.
5. Is it cheaper to stay in an apartment or a dorm?
This choice is up to the occupant. Both modes of living have cheap and expensive modes. Also, they have pros and cons.