It's the dream of several students to gain admission to Cornell University. The reality is that universities in the Ivy League such as Cornell are hard to get into. Nevertheless, students can add it to reach schools in their college list. Then do the hard work of proving they're a good match for the school. Above all, this article will provide needed information on how to get a shot at the school, read on.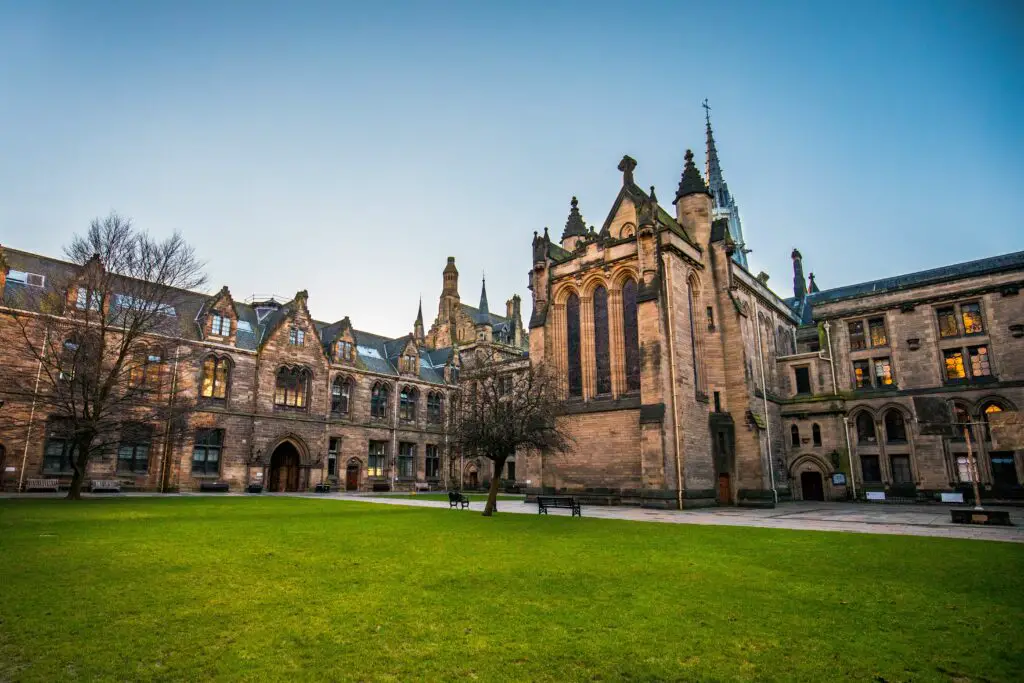 Any student that wants a chance at Cornell must come hard. This means possessing the possible highest GPA they can get. Perform excellently well in test scores (ACT or SAT), and have top rank in high school. Read on for details of the requirements needed to get to Cornell.
Cornell Is Hard
There's no need to sugarcoat anything. Every student aspiring to get into Cornell must understand what they're up against. 
Cornell is hard and it requires extra effort to get a chance. Before this article explains the needed requirements, a little background story of the school is needed.
Cornell University is in Ithaca, New York City and it came into existence in 1865. Cornell is part of the Ivy League universities and it's a private university. The school is enjoying several first-class rankings, which include;
US News awarded the school the 17th best national university.
Niche awarded it 2nd top private university.
Top universities.com ranked it the 21st best QS world university. 
These rankings acquired in 2022, is enough to explain why it has a low acceptance rate. The latest acceptance rate of the school is 24, 027 students. Comprising 2,700 professionals, 6,284 graduates and 15, 0435 undergraduates. 
What's more? Cornell University boasts several alumni who are holding popular positions in society. They are;
E.B.White.
Dr. Mae Jemison.
Bill Nye.
Ruth Bader Ginsburg.
Christopher Reeve.
With this information, there's no doubt that the school is hard to get. However, implementing every Cornell admission process requirement which is explained below will help put aspiring students in a better position. 
Things Needed To Get  A Shot At Cornell University
Here, students will get to understand the right GPA, test scores, extracurricular activities, and courses to focus on. Plus, the right essays and recommendation letters that'll make them stand a chance in the university. Let's get started already!
Test Scores 
Unlike several other universities out there, Cornell doesn't have a preferred test student must take. They give students a chance to choose between SAT and ACT. 
However, the students must ensure they submit top scores alone. Here's a quick peek at the 2023 SAT and ACTs scores of aspiring students;
ACT Composite – 32 at  25%.
ACT Composite – 35 at 75%.
SAT EBRW – 680 at 25%.
SAT EBRW – 760 at 75%.
SAT Math – 720 at 25th%.
SAT Math – 800 at 75%.
The best way to take a chance is to take as many ACT or SAT practices as the students can take. Since the school doesn't specify the accepted test score to present. 
Aspiring students can take advantage of that and partake in several practices. Then present the test score where they have the highest scores. 
GPA
Knowing and taking notes on how the last admission process went will go a long way. To help aspiring students understand what they're up against. 
Take for instance 2023 Cornell admission. It's recorded that 83.4% of their admitted students obtained the top 10% rank during their high school days. 
This information projects that every aspiring student still in high school must strive to be among the top 10 before graduation. This consequently means that the aspiring student's GPA must be on the top side. 
If the high school uses aggregate rather than GPA. This means they should aim for 3.9 to 4.0 aggregate scores, especially in difficult courses. Perhaps the high school uses GPA, then they should aim to have A in every subject they're offering. 
Even if it means hiring an academic tutor to help with difficult subjects and the overall academic performance of the student. Then aspiring students should hire an academic tutor. 
Above all, aspiring students need to start working hard on how to get into Cornell before graduating from high school. It might be late to start preparing after high school. 
Courses
The course combination of a high school student aspiring to attend Cornell. Determines the courses the school will grant the student at the end of the day. 
Therefore it's important the student is fully aware and taking the courses. Which are akin to what they want to study at Cornell University. 
For instance, High School students aspiring to study engineering must ensure they have the following in their subject combination. They are;
16 total points.
One of the units in physics.
One of the units in chemistry.
A foreign language. 
Four of the units must be in math.
Computer science.
Additionally, students wanting to study arts and sciences must ensure they have the following;
Three units of science.
Three units of one foreign language.
Four units of English.
Three units of math.
Cornell University has a whopping sum of 80 major and 120 minor courses. Aside from that, the school boasts several dual programs. This explains why the school motto is "I would find an institution where any person can find instruction in any study".
To find out about the high school courses and subjects of other programs. The student should check out their website for the required subject combination of their desired course.
AP
At Cornell, student who wants advanced placements will need to take it from the credits they've earned in their academic record. This means that earning an AP depends on two things. 
It depends on the tests they've taken, plus, the scores they've received. To earn the required credits during AP exams. Students need to get the following scores on different tests. They are as follows;
Statistics other than for engineering students – Four or five scores equals four credits.
Spanish language – Four or five scores equal getting three credits.
Spanish literature – Four or five scores equals three credits.
Physics C, Electricity/Magnetism –Five scores equals four credits.
Psychology – Four or five scores equal three credits.
Physics I – Five scores equals four credits
Physics II – Five scores equals four credits.
Mathematics BC – Four or five scores equal eight credits
Mathematics AB – Four or five scores four credits.
Italian language – Four or five scores equal three credits
Italian literature – Four or five scores equal three credits.
French language – Four or five scores equal three credits
French literature – Four or five scores equals three credits.
Economics, micro – Four or five scores equal three credits
Economics, macro – Four or five equals three credits.
Chemistry – Five scores equals four credits
Computer Science A – Five equals four credits.
Essay Or Personal Statement
First off, in writing an outstanding essay, an aspiring student should avoid the following;
They shouldn't let anyone else write their essay for them.
They should write a unique statement for each school they're applying for. They shouldn't repeat the same essay for different schools. 
An essay or personal statement is the only opportunity Cornell gives aspirants to express themselves on a personal level. Therefore the student should make good use of it by truthfully expressing themselves. 
They should make the school know why they're the best fit for them. They should also let the school understand the ways they plan to move the school forward positively. 
Colleges Available At Cornell
Cornell private university has three different colleges that students can choose from. The student must note that the tuition fee of each of these colleges differs. Those three colleges are;
Endowed colleges.
In-state college.
Out-of-state college.
Course Available At Endowed Colleges 
College of Arts and Sciences.
College of Engineering.
College of Architecture, Art and Planning.
School of Hotel Administration.
Courses At State Contract Colleges
These are courses offered for both in-state and out-state colleges. They are.
Cornell SC Johnson College of Business.
School of Applied Economics and Management.
School of Industrial and Labor Relations.
College of Agriculture and Life Sciences 
College of Human Ecology.
Finally
That's it with everything needed as regards getting into the prestigious Cornell University. All that's needed is the aspiring students' understanding and implementation of everything explained in this article. Continue to choose Education, Continue Choosing Cornell.
Frequently Asked Questions 
1. Which Cornell school is the easiest to get admitted into?
The Hotel School in the Cornell SC Johnson College of Business is the easiest Cornell school to get admitted into. It has an acceptance rate of 30%.
2. Do any colleges have 100% acceptance?
Yes, there's a college with a 100% acceptance rate. The school is in the capital city of  North Dakota.
3. Which school is harder to get into UCLA or Cornell?
UCLA has an acceptance rate of 11% while Cornell has an acceptance rate of 8.82%. Comparing the acceptance rate of UCLA and Cornell, Cornell University comes out as the harder institution to get admitted into.
4. Aside from Cornell, what are the examples of other excellent private ivy league universities one can opt for?
In replacement of Cornell, students can opt for Columbia University, Harvard University, Brown University, and Dartmouth university.