We all are busy in our lives as we get responsible at an early age, and we do not get enough time to complete our education. But if you are zealous about learning something new from a prestigious university, Capella University could be the right place for you because you can pursue most of the courses in online mode, you do not need to disturb your other professions, and you can join its programs from wherever you are. You can pursue more than 52 degree programs at Capella University, which offers more than 1900 online courses in different streams. At Capella University, students from almost all fifty states of the United States study with students from 61 other countries, and nearly 38,000 students are pursuing different courses from Capella University. Let's learn about 'Capella University Review'.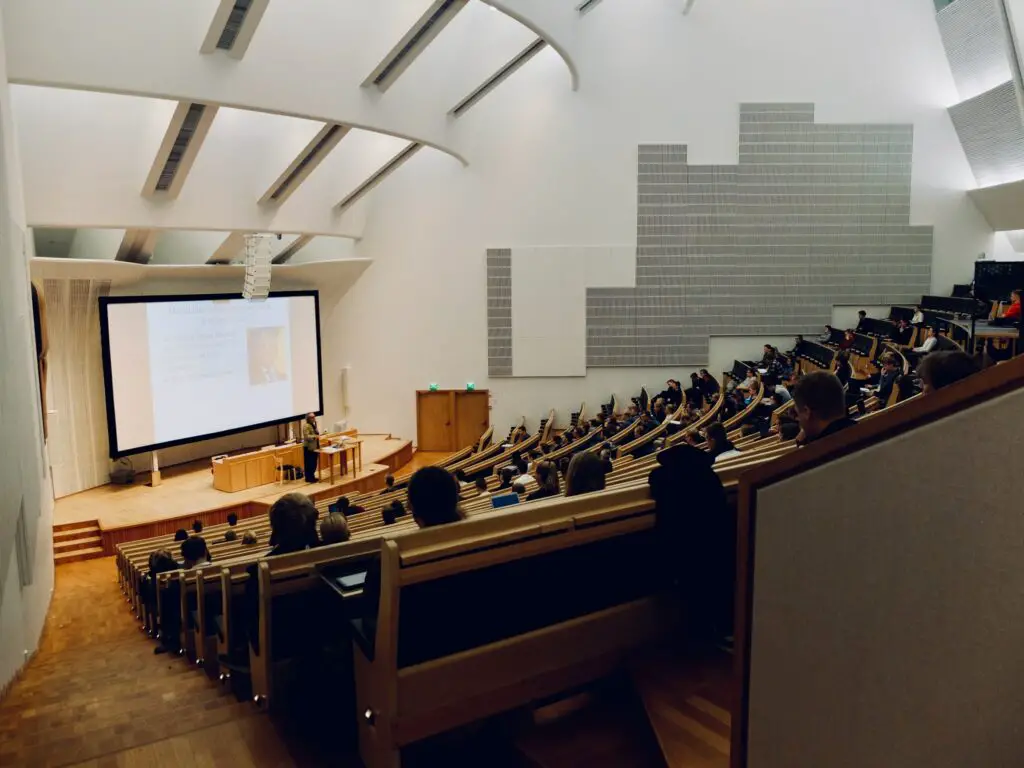 Capella University Review
Capella University has accreditation, by the American Higher Education Committee, but it has regional accreditation. The courses and programs of Capella University are of good quality and accepted by all the industries and other places where the students of Capella University want to work.
As most of the courses at Capella University are online, the academic staff of Capella University works part-time and full-time, with more than 200 full-time instructors and 1300+ part-time instructors and advisors ready to help the students and provide them with quality knowledge and education.
Capella University offers a research program, and its MBA and MS programs are popular among students. Most of the students at Capella University are enrolled in part-time degree programs, and their number is almost 95%. While the percentage of graduate students at Capella University is 47%, the ratio of research students at Capella University is 23%, and the proportion of undergraduate students at Capella University is 27%.
If you join the degree program at Capella University through its FlexPath program, you can finish in twenty-two months, and you have to pay an average of $20,000 to pursue your degree program through FlexPath at Capella University. However, this cost varies according to your degree program. If you take a course that takes more time, it may cost more. You can use transfer credits to save some money at Capella University if you regularly join the classes or complete modules. Then you can complete your course in a short amount of time, and soon you may receive your degree from Capella University.
Advantages of Capella University:
If you are a student of Capella University or want to be admitted to this university, then you might want to know the advantages if you study there. They could be like these:
If you are busy in life and your profession and want to educate yourself more, you can join Capella University.
You can choose whether you want to pursue any course part-time or full-time at Capella University.
You can join the programs of Capella University in your free time. You do not need to travel or leave your house. Stay at a place and earn knowledge there.
The tuition fees and other fees of Capella University seem affordable for the students in comparison with some other online universities.
You can access the video lectures of the Capella University instructor at any time and from anywhere. For this, you only need a fast and stable internet connection.
The people who work in the armed forces can join the programs of Capella University when they are off duty, and they also get flexibility in completing their courses.
Although Capella University has regional accreditation, most companies and government employers accept degrees from Capella University.
Disadvantages of Capella University:
If Capella University has some advantages, then it also has some disadvantages, and students think that Capella University should try to solve these issues:
According to a report, Capella University has regional accreditation from the US Department of Education, and it could be a serious issue for the students because sometimes when they go for a job or other purposes, companies do not consider their degree valid or deny it by giving some other issues regarding Capella University.
National accreditation means its courses, programs, degrees, and education are verified and valid at all companies, while regional accreditation sometimes bonds it to some specific area.
Sometimes students have issues connecting with the instructors and advisors because they respond late or are not available when they try to attain with them.
The acceptance rate could be another disadvantage of Capella University, as it has a 100 percent acceptance rate because it is a for-profit, private university. It brings competition and eligibility levels down.
Capella University does not require any specific entrance exam or screening to provide admission to students.
Review Regarding Benefits for Students:
Sometimes, we have to attend the physical classes even if we are not interested or we have some problems, but this will not happen to you when you appear for the classes at Capella University because they are online, and you can attend them whenever you are free.
Capella University offers students the opportunity to join a student group through which they can improve their communication skills and connect with other students.
The students get courseroom guidance from Canella University, through which they get the syllabus, course details, assignments, and other details.
The success rate of Capella University is 92 percent, and it also organizes programs and functions of the people who work in a reputable industry to motivate and teach the students.
Campus facilities and review:
Most of the undergraduate courses at Capella University are available online for students. While some research and master's students study on the campus of Capella University, the number of such students is not available because these courses are also available online.
Capella University has a disability site to help the students, as they can find here details regarding the policy of Capella University and accommodations provided by Capella University. If they need other help, they can search on this disability site Capella University.
Capella University has always supported military men and veterans. To help them, it has a separate site and guidance. Here they can check the policy to see how they can join the programs at Capella University and other benefits and regulations for military members and veterans.
It could be counted as a con of Capella University. It does not offer on-campus housing because most of the programs at Capella University are online, and if, in an emergency, you have to visit the campus, you have to stay somewhere else.
Capella University offers the option of part-time or full-time course attendance, and almost 96% of students attend Capella University part-time.
Admission Eligibility:
Students who are seeking admission at Capella University must possess the following eligibility criteria to get accepted at the university:
You must have a valid ID, including an applicant photo on ID, issued by the Government because Capella University uses it for the applicants' identification.
You should keep all the transcripts of your previous academic achievements, and you can send them directly to Capella University or upload them with your admissions form.
Capella University requires some GPA from the students, and the GPA for each course is different. You should read the guidelines regarding the minimum GPA requirement set by Capella University for each course before filling out the application form.
The applicant should be able to speak, read, and write English because everything at Capella University is in English.
You must accept the privacy and policy terms of Capella University.
The application fee for Capella University is $50 for all students who fill out its application form.
Courses and Programs Offered by Capella University:
Capella University offers more than 50 programs and 140 or more specializations for its students. Each program at Capella University is designed to be job-oriented and could help the students achieve the dreams and goals that they have determined for their lives.
Here is a list of some programs offered by Capella University:
Information technology project management
Criminal Justice and Safety Studies
Computer and information systems security or information assurance
Business administration and management
Human resource management and personnel administration
Data modeling, warehousing, and database administration
Health Information or Medical Records Administration and Administrator
Computer programming and specific applications
Informatics
Psychology
Information Technology
Besides, Capella University offers some more programs for students, and you can choose programs according to your preference and eligibility.
Fees and Other Costs of Capella University:
Whenever you think about education or start courses, the first thing that sticks in your mind is what will be the fees of that university and whether you can pay them or not. So it is crucial to know about the fees and other costs of Capella University before you apply for admission because knowing them will help you decide whether to enroll in the university or not.
The total cost of one semester at Capella University is $21,042 for undergraduate students, which includes the tuition fees of $14,148 and the cost of books and supplies of $429. If you live off campus at Capella University, you must pay $5,463 for it, while you can keep $1,002 for your personal outlays.
The maximum average tuition fees at Capella University per credit are from $4,385 to $5,000 per hour for semester transfer credit.
The student who joined the programs of Capella University in its FlexPath learning program pursues a degree program in twenty-two months. You have to pay $20,000 for a graduate degree.
If you pursue your master's program on the FlexPath platform of Capella University, you have to pay $18,000 for your master's program if you complete it in fifteen months.
If you live with your parents in Minnesota, then the total cost undergraduate students have to pay at Capella University in one year is $15,579, which includes your tuition fees of $14,148, family living expenses of $1,002, and the cost of books and supplies of $429 per year.
You can use transfer credits to save some money at Capella University. It depends on the fees and length of your program.
Capella University offers scholarships to its students, and if you fill out the scholarship form and receive it, you could save some more money at Capella University.
How can you apply for admission to Capella University?
Here are some notable points that will help you fill out the admissions form for Capella University.
Visit the official website of Capella University, open the admissions tab, and click on the "Apply Now" button to start your application.
Choose the alternatives whether you work with Capella or not, then proceed.
Fill out the description with information like your name, home address, contact information, academic descriptions, and other details.
If you work in an armed force, then select that option; otherwise, leave that and move further.
Fill in all the mandatory details of the form and validate them before the final submission of the form.
After checking, submit your form and pay the application fee.
You will get a login ID and password from Capella University. Keep them with you for further use in your admission at Capella University.
Notable Alumni of Capella University:
Here is a list of some alumni of Capella University who have pursued their degrees from Capella University, become inspirations for others, and done brilliant jobs in their fields.
Tommy Duckworth
Jennifer Welter
Christopher Erhardt
Xavier Woods
Rhadi Ferguson 
Betty Schueler
Tashina Morris 
Not only are these great personalities who studied at Capella University great, but some more great personalities completed their education at Capella University and are now spreading the light of that education and knowledge throughout the world in various fields.
Ranking of Capella University:
Regarding the ranking of Capella University, there is not enough data available for significant university survey sites and magazines like the US News and World Report, Forbes, and more. It does not participate in rankings.
The following rankings regarding Capella University and its programs are from one of the local websites' reports.
Earnings one year out of college ranked Capella University at the 14th position, and the best bachelor's degree ranking is 35. The information technology program's succession is the second-best of all bachelor's degrees. It has been awarded the third-best succession for its online healthcare administration bachelor's degree program.
Capella University's bachelor's program in criminal justice has gotten 23rd place, its accounting bachelor's degree program has 17th place, its master's degree program in counseling has gotten 8th place, and its human resource bachelor's degree program is in fifth place.
Besides these rankings, some other programs operated by Capella University have top rankings and offer better job opportunities in various industries.
Conclusion:
Capella University is a for-profit online university that offers most of its undergraduate programs online, along with master's and research programs. It has regional accreditation, but its degrees and certificates are accepted by all industries and government employers. However, sometimes it creates problems for students in some regions as industries deny its degree value. The acceptance rate at Capella University is 100 percent, which means you only need to fill out its application form to continue your education. Capella University is highly successful in industries; its success rate is 92%. Students from around the world study at Capella University and achieve their goals with the help of the university.
FAQ:
How many classes do you have to attend as a full-time student at Capella University?
Currently, almost 2,200 students are pursuing full-time classes, and they have to attend four to two full-time classes per term at Capella University.
What is the duration of full-time courses at Capella University?
The full-time courses at Capella University are worth 120 credits over an academic year, or you can say that you have to study an average of 1200 hours for a full-time course in a year at Capella University.