Historically Black Colleges and Universities (HBCU) are universities and colleges that were established in the United States before the civil right law was enforced.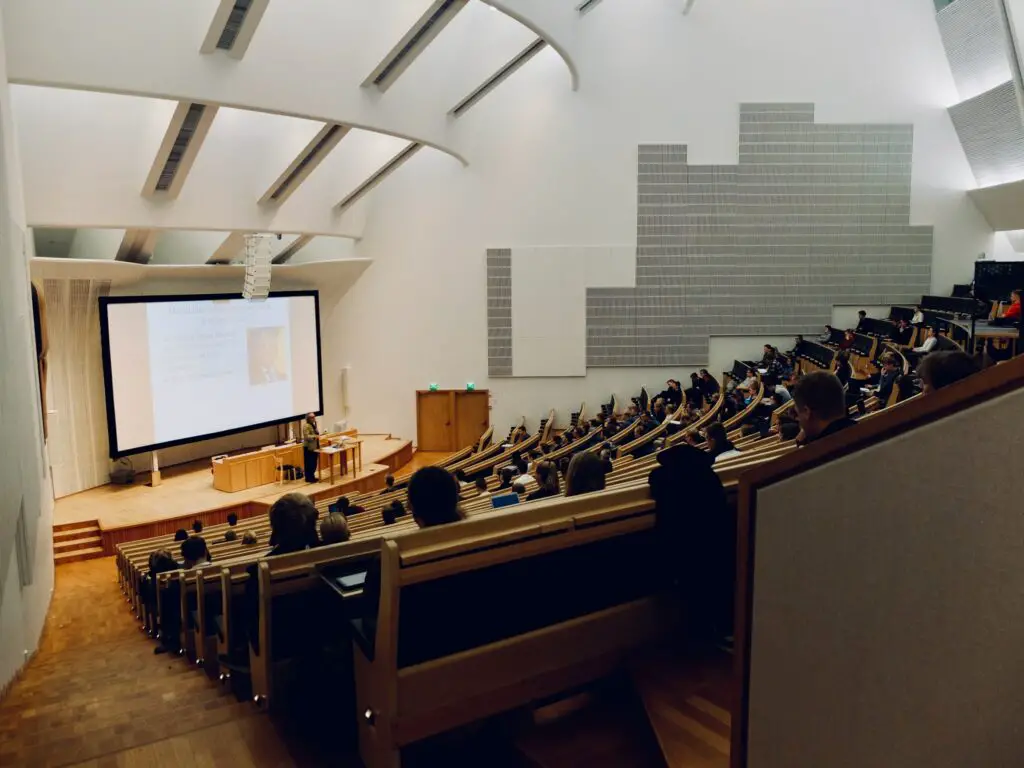 HBCU was established to ensure that people who are of African American descent are provided with the best, most qualitative, and most affordable education as their white counterparts.
There are over 100 Historically Black Colleges and Universities in different locations across the country that serve the needs of African Americans. 
HBCUs' tuition fees are very affordable this was done so that African Americans can access education easily irrespective of their social status.
Can Anyone go to HBCU?
Considering the name and idea behind HBCUs, one would think that Historically Black Colleges and Universities are solely created for people of African American descent but that's false.
Over the years HBCUs have grown to accept applications from everyone irrespective of color and race.
Anyone can attend an HBCU. All one needs to possess is a high school diploma, GED, or other equivalents. With that qualification, one has the edge to get admission to study in any Historically Black College and University of their choice.
Why should I Attend A HBCU?
HBCUs are reputable for excellence in several areas like academics, morality, entrepreneurship, sports, social life, humanitarian clubs, and several other fields making them a school of the first choice for every potential student.
Some reasons why HBCUs are great schools worth enrolling in are explored below.
1. Accessible tuition fee
Tuition fees at HBCU are inexpensive.
Accessible Tuition fees are one of the reasons behind the creation of the institutions. HBCUs were founded to make quality education affordable to African Americans of diverse social stratification whose financial capabilities pose a threat 
to their access to quality education 
HBCUs have lived up to this core value since inception. Their tuition fee is relatively cheaper when compared to other traditional white institutions.
2. Provision of Financial Aid
Aside from making tuition cheaper for students, HBCUs created a financial aid program that helps give financial support in form of grants, work-study, scholarships, and loans to students. With this financial aid, helps the cost effect of acquiring an education will be reduced for students.
This financial aid scheme was introduced because most students attending HBCUs are from low-income earning families, through this scheme the management shows unwavering support to its students and helps them achieve their educational dreams.
3. Provision of Rigorous and High-Quality Education 
Historically Black Colleges and Universities are committed to the provision of high-quality education. This can be traced to the caliber of academic staff employed by the institutions.
Students are given apt attention and exposure to the best academic standards which shine the spotlight on them.
HBCUs have fully equipped libraries and Academic resources that help students to experience hitch-free learning.
HBCUs like Howard University, Morehouse College, and Spelman have been given National recognition. 
4.   Intercultural Relationship.
It is no longer news that HBCUs are open to not just people who are African American but to every other race. 
This allows students to interact with people from diverse cultures and get a glimpse of life from a different perspective other than the one they are familiar with.
Learning goes beyond academics. The ability to interact with students from different cultures educates and enlightens the mind simultaneously.
By interacting with other students, healthy relationships are built and maintained. These relationships can be of great help outside the four walls of an HBCU.
5. Alumni Support 
HBCUs are known for their strong and active Alumni union that supports graduates after completing their academic programs.
As a graduate, one cannot be stranded upon graduation. Career guidance, Mentorship, and support are provided to students by the Alumni Association.
This support provided can lead to recommendations and job opportunities for a student.
HBCU have prominent and influential Alumni like vice president Kamala Harris, Oprah Winifred, and several others.
6.   Strong Communal Support 
HBCU are usually located in small cities and unlike Urban cities that are filled with distractions, these small cities provide Little or no distractions to students.
The location of the school allows students to create a strong bond, get to know each other better, and provide support when the need arises.
Students get to know each other by name and on a personal level. To keep busy, they join social clubs that foster growth.
When one applies to Historically Black Colleges and Universities, one gets strong community support and a sense of belonging.
7. Fascinating Homecoming Event
HBCU organizes one of the best Homecoming events ever.
Homecoming brings back prominent Alumni from every sphere of life.
Hearty conversations between students and alumna, talk shows, sports, dance, and musical performances are some of the major highlights of events.
If one is looking for a school with not just academic soundness, but fun-filled then HBCU should be the first on the list.
8.    Legacy
Most Influential African Americans in the country today were schooled in an HBCU. This has made HBCU retain a legacy of greatness and excellence that everyone would love to be associated with.
9. Equipping Students for a postgraduate life
Excellence is one of the many traits found in graduates of HBCU is another reason why one should attend HBCU.
Students of HBCU are carefully supervised by academic staff and given proper guidance on how to navigate through life as a postgraduate little wonder most HBCU graduates are trailblazers in diverse industries.
The students are exposed to real-life experiences that help them avert mistakes and make the right decisions.
10. Selective Admission process 
Even though HBCUs can be attended by anyone it doesn't mean that the admission process is void of scrutiny and careful selection.
Before admission, prospective students undergo a rigorous selection process.
With this rigorous process, only the best brains are admitted into the school and this results in academic competence in HBCUs
HBCU does not encourage mediocrity as they admit only the best.
How Long has HBCU been accepting non-African American students? 
Historically Black Colleges and Universities were initially established on the premise of providing quality and accessible education to African Americans. However, immediately after its inception, it was made open to people from other races to apply.
In some HBCUs, the number of whites is way higher than that of Blacks.
Diversity is an HBCUs watchword. They accommodate everyone and not just blacks alone.
30 Most Outstanding Historically Black Colleges and Universities in the Country
There are over 100 HBCUs in the country, and they are all known for excellence and sound academic activities. However, a few stand out among others.
If you are looking to apply to an HBCU, below is a list of the 30 best HBCUs one should consider applying to.
1. Fisk University.
2. Howard University
3. Spelman College
4. Xavier University of Louisiana
5. Hampton University
6. Tuskegee University
7. Claflin University
8. Morehouse College
9. North Carolina Agricultural and Technical State University.
10. Florida Agricultural & Mechanical University.
11. Morgan State University
12. Winston-Salem State University
13. Jackson State University
14. Delaware State University.
15. Tougaloo College
16. Fayetteville State University
17. Lincoln University Pennsylvania.
18. Dillard University
19. Clark Atlanta University.
20. North Carolina Central University.
21. Prairie View Agricultural & Mechanical University.
22. Alcorn State University.
23. Bowie State University Maryland.
24. Oakwood University.
25. University of Maryland Eastern Shore.
26. Bethune-Cookman University
27. Virginia State University.
28. Clark Atlanta University.
29. Johnson C. Smith University.
30. Bennett College.
What are the requirements I need to go to HBCU?
When one has decided to attend an HBCU the next big question is what are the requirements for getting admission.
The admission process at HBCU is quite selective however, the basic requirement one needs to possess is a high school diploma with a GPA of 2.5 – 3.0.
This is however not the general standard. Some HBCU may require higher grades while others may require lesser ones. 
It is important to carry out accurate research to know what the exact requirement is for the HBCU that one is applying to.
Conclusion
Historically Black Colleges and Universities receive several applications from different categories of students, especially non-Blacks, every year. Therefore, it is important to do proper research and settle for one that best suits one's preferences and expectations.
Frequently Asked Questions 
1. Which HBCU is the most expensive?
HBCU are generally known for affordable tuition fees however, a few of them have higher fees than others.
The most expensive HBCU with a tuition fee of $29,900 is Spelman College.
2. Is every student of an HBCU entitled to Financial Aid?
Over 70% of students in HBCU receive Financial aid from the institution. Financial aid helps to minimize the cost of schooling and helps students concentrate more on Academic activities with little or no worry about Finances.
3. Are non-black students discriminated against in an HBCU?
No, in HBCU every student is treated equally. As a white student one is not limited in any way. Every student has the right to participate in every activity that interests them without fear of discrimination because the school's policy abhors discrimination of any kind.
4. Does HBCU have enough learning Facilities?
Yes, HBCU is equipped with a state-of-the-art modern facility that makes learning easy and enjoyable for students.