Transferring college is not an easy task. It may get stressful and confusing. Talking about California State University (CSU) 12.63% out of all are transfer students. The Western Association of Schools and Colleges has accredited its programs, while six have additional accreditation from related national organizations. Let us know What are the 'California State University Bakersfield Transfer Acceptance Rate'.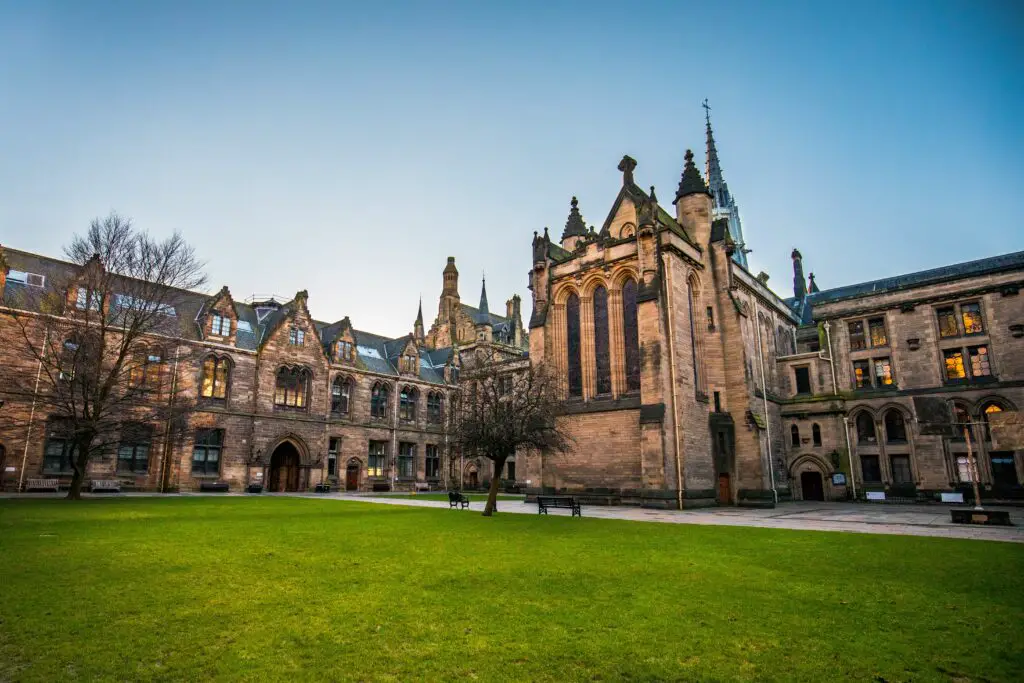 California State University Bakersfield Transfer Acceptance Rate
California State University Bakersfield accepts 100% of transfer students that apply for admission. But, not every student enrolls. It has a complex application procedure. The minimum GPA required is 2.0, and the SAT and ACT scores depend on your high school eligibility index.
CSU Bakersfield Transfer Acceptance Rate
CSU's official website indicates that the school received 4,920 transfer applications last year. Out of it, 4,007 students were offered admission. Every student that gets an admission offer does not enroll. The percentage of new transfer students was 47 because 1,292 students enrolled.
It indicates that the transfer rate in this school was more than 80% in 2022. The overall acceptance rate in 2022-2023 is expected to be 54.6%. In 2019, 5368 transfer students applied and all were accepted by the school. So, CSU had an acceptance rate of 100% that year. However, only 1168 students enrolled.
CSU Bakersfield Transfer Requirements
As a transfer student at CSU, you must have a minimum of 60 credits. It requires a Statement of good standing and a college transcript. In some cases, it may also ask for standardized test scores and high school transcripts. An interview and personal statement are not required there.
However, CSU may ask you to bring proof of California residency, documents related to immigration, and a residency questionnaire. The official transcripts must be obtained by all previous institutions.
Talking about the financial information, total fees can be more than or equal to $30,000 per year. This amount may decrease to $7,000 after receiving work study, loans, grants, and scholarships.
CSU Bakersfield Transfer Score Requirements
The following are the SAT, and GPA requirements for transfer students at CSU:
GPA
The minimum college and high school GPA for a lower division transfer student are 2.0 (more than or equal to C) according to the 4.33 point scale. If you are a non-resident of California, you must have a minimum GPA of 2.4. If you are an upper-division transfer student, you must complete at least 90 quarter units or 60 transferable semesters.
Otherwise, the minimum requirement is 45 quarter units or 30 semesters according to CSU's requirements. In these units, you must complete a course in oral communications/speech, mathematics/quantitative reasoning, critical thinking/logic, and written English with a minimum 'C.'
CSUB – Antelope Valley Campus, pre-healthcare, and nursing are not for the lower-division campus. Similarly, critical thinking before admissions is not required if you are applying for engineering majors (Engineering Sciences, Electrical, and Computer Engineering).
SAT And ACT
School code 0201 is required for the ACT and 4110 for SAT. These scores may be required according to your high school eligibility index. These test scores must be related to CSU Bakersfield.
Applying For Transfer At CSU Bakersfield
You must pay the non-refundable application fee of $55.00. It can be paid on paper or through CSUMentor. You will get fee waivers if you qualify. CSU recommends you not wait till the last moment for filling out the application.
Completing it a week before the deadline will be better. You must look at the application after two days to find the hidden mistakes. Follow the following steps to apply for a transfer at CSU Bakersfield:
Beginning With The Application
Go to the official website of CSU https://www.calstate.edu/apply to apply.
Choose 'Transfer' as your application path.
Select the term you want to apply for and click on 'Apply.'
Log in if you have an account there. Otherwise, create a new one by clicking on Sign-up. Mention the correct email id and note down the password.
If you are a re-applicant, click on 'Copy Application Data' to copy the data entered previously for the application. You will get an email notification after the application gets ready.
Completing The Extended Profile
This section includes the other important questions related to your application. It applies to 2023-2024:
Select the 'Degree Global.' As a transfer student, you must choose 'First Bachelor's Degree.'
Choose the correct options for your educational status. Similarly, choose the correct ones if you are a returning or international student or have served in the US Military.
While selecting the 'International Applicant' status, select 'No' if you are a visa holder, legal resident, or US citizen.
Find the program you want to apply to, select it, and review your program selection status.
Further, enter details regarding the high schools attended, academic information, colleges attended, college coursework, standardized tests, general education, supporting information, supporting information, and program materials before applying.
What You Must Have?
Before beginning with the applications, you must have the following details with you:
Campus ID and CCCID.
Payment method.
Citizenship status.
Social Security Number.
Unofficial transcripts.
Two recommendations.
Your annual income if you earn. Otherwise, enter your parent's annual income.
Parent's employment background.
Note: Visit the CSU transfer Application Guide and note the Application Dates and Deadlines.
Conclusion
Ideally, your GPA to get transferred to CSU Bakersfield must be around 3.43. according to the data observed from previous years, the transfer acceptance rate of this school is more than 80%. It has a complex application process. However, you may do it with less effort and get financial aid by following the guidelines and visiting the links mentioned in this article.
Frequently Asked Questions
How Difficult Is It To Get Into CSU Bakersfield?
CSU Bakersfield accepts more than 80% of students that apply for the same. It goes for the transfer and other students.
What Are The Acceptance Rates At Other Nearby Similar Colleges?
The acceptance rate at CSU Dominguez Hills is 77.0%, CSU Channel Islands is 85.8%, Pepperdine University is 31.7%, and Azusa Pacific University is 67.5%.
How is the academic life at CSU Bakersfield?
96% of students feel safe on campus. The campus police assist the students. Most students enjoy a great social life without alcohol and drugs.