Brown University is one of the oldest higher educational institutions established in the United States of America. The curriculum is also designed so that the students can design the course of their study on their own after they complete the general education requirements. They can also choose to 'pass' or 'fail' a course. More importantly, Brown University became co-ed in 1971, when Pembroke College merged with their institution. Let us know Brown University Admissions Requirements And GPA.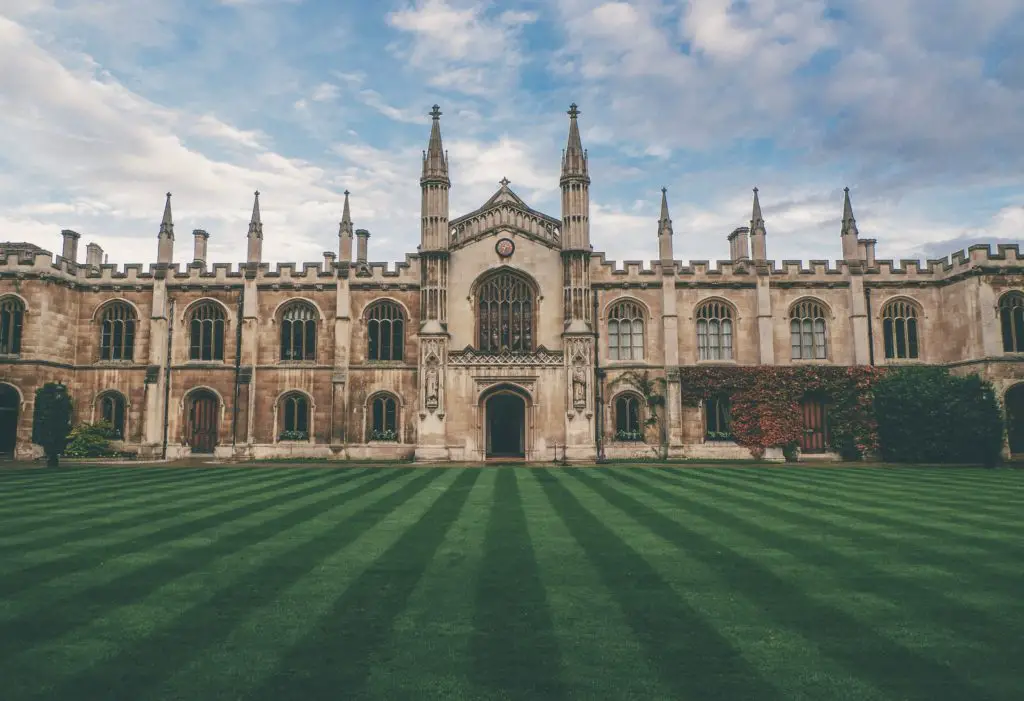 A high school student's average grade point average to get into Brown University is 4.08. Therefore, if a student has a lower grade point average than 4.08, they need to compensate with a higher SAT or ACT score.
Selection At Brown University
As of 2021, Brown University has a very selective application process in which only 5% of the students that apply got admission to Brown University. Therefore, out of every 100 students that apply to Brown University, hoping to get admitted, only five get accepted in real life, making the application process for Brown University very competitive.
Students will need to get straight A's in all their courses and classes during their junior or senior year of high school. They are also advised to take extra AP or IB classes to improve their chances of getting into Brown University.
Sat Score Requirements At Brown University
The passing SAT score a student will need to get into Brown University is 1485 out of 1600 points, making admissions for Brown University a very competitive college to get into. The 25th percentile to get into Brown University is 1420 points out of a 1600-point scale, making a student a below-average student in the eyes of Brown University. The breakdown of the scores of the 25th percentile SAT score is – 720 points in the math section and 700 points in the reading and writing section.
On the other hand, the 75th percentile, which is the above-average categorization SAT score is 1550. The breakdown of the scores s as follows – 790 points in the math section and 760 points in the reading and writing section. Brown University does follow the policy of superscoring, where they will only consider the highest scores out of multiple SAT tests taken. 
ACT Score Requirements At Brown University
The average ACT score a student needs to apply for the undergrad program at Brown University is 34 points. The below-average score at the 25th percentile is 32 points and the above-average score, at the 75th percentile is 35 points. Students prefer to give their SAT scores rather than their ACT scores, s about 71% of students give their SAT scores and only 43% of the students give their ACT scores.
But, it is better to send your ACT scores since you will be able to select your highest ever score and this is unlike the submission of SAT scores where you will need to submit all the test scores ever taken. 
SAT Essay Requirements And Subject Tests At Brown University
A student doesn't need to submit their ACT or SAT essays. Therefore, the essay section is an optional thing and not mandatory. The thing about SAT subject tests is that it is a little complicated when it comes to Brown University. If you are submitting ACT scores with an essay, then you do not need to submit SAT subject scores. But if you only submit an SAT score and not an ACT score, you will need to go the extra mile and submit scores for your SAT subject tests as well. 
High School Transcripts
High school transcripts are a must for admission at Brown University. You can submit your high school transcript to the Office of College Admission directly from the high school you have attended.
You can also submit your high school transcript through online services and portals like Docufide, Naviance, and the Common Application. However, if a student cannot access these portals, they can submit their transcript via email at documents@brown.edu or by fax to 401-863-9300.  
Letters Of Recommendations
Brown University makes a distinction between the school report and the counselor recommendation, and for any school counselor to make a recommendation to make aa recommendation, they need to be 'invited' by the student to a portal so that both these items can get completed. Brown University also needs two letters of recommendation from a teacher who taught you a significant subject during high school.
Teachers of social sciences, science, math, foreign languages, or English can submit letters of recommendation. These letters of recommendation have to be submitted via the Common App, email, or fax. Please include the applicant's name, date of birth, and high school if sent by email or fax. Letters sent by email should be sent as a PDF attachment.
However, suppose a student is looking to apply for an undergrad degree as a Bachelor's degree in science or a Program in Liberal Medical Education (PLME). In that case, Brown University will only accept letters of recommendation from your high school math or science teacher.
Conclusion
Brown University is a college that seems to have it all – good math and science programs without compromising on the quality of art programs. However, getting admission to Brown University is almost as competitive as getting into an Ivy League school. Brown University was also a revolutionary college since they accepted students regardless and irrespective of their religious affiliation. They also start to grant master's and doctoral degrees pretty early on, and their mathematics program is very popular all over the world.
Frequently Asked Questions 
What is the motto of Brown University?
The motto of Brown University in Latin is 'In Deo Speramus' and the motto in English is 'In God We Hope.'
2. What are some of the most popular alumni from Brown University? 
Popular alumni from Brown University include Nobel laureate Jerry White, Olympic and world champion triathlete Joanna Zeiger, and Morehouse College's first African-American president John Hope. 
3. What are the colors of Brown University? 
The colors of Brown University are cardinal, brown, and white.