ASU is a state-funded research university in Phoenix, and Grand Canyon University offers online and in-person education. Choosing between them is difficult because each has unique pros and cons. Lifestyle should be considered when choosing ASU virtual or on-campus. Single individuals and veterans benefit most from online training. High school graduates should follow more traditional courses.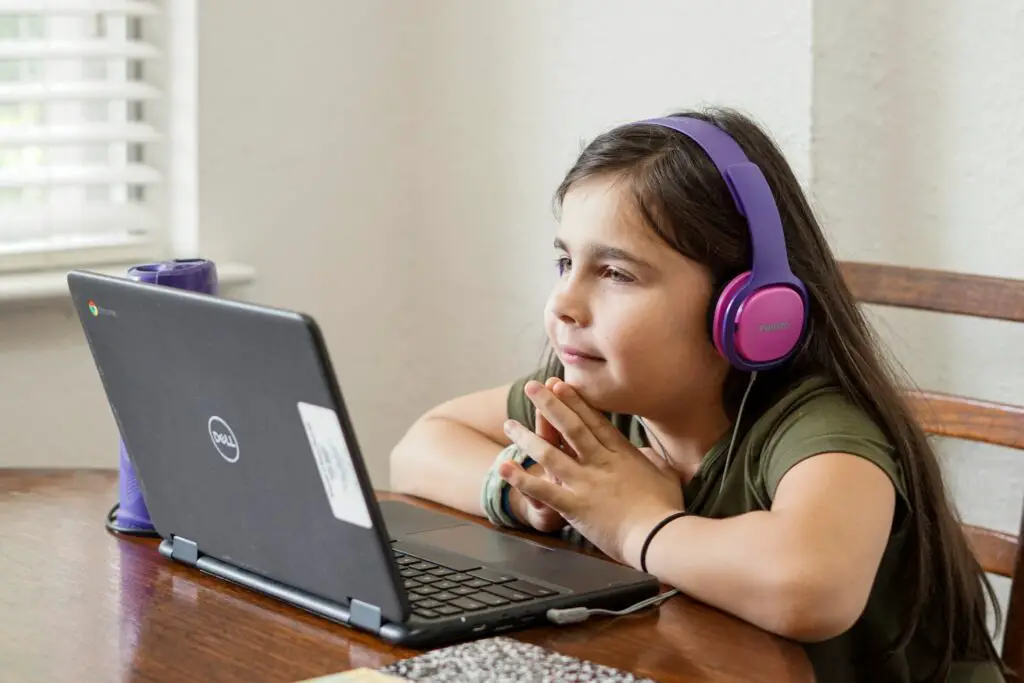 ASU Online Versus In Person
Let's get things rolling by making a quick comparison of the on-campus and online offerings of Arizona State University, which are as follows:ASU Online (O) Asu In-Person (IP)
Acceptance rate 63.80%  (O) 86.50%  (IP)
Rate of retention 49.20 percent (O) 88.0 percent (IP)
The graduation rate is between 63.20 (O) and 67.10 percent (IP)
The Number of Students: 57 Thousand (O) 77 Thousand (across all campuses)  (IP)
Total number of shows above 200 (O) and over 450  (IP)
The ratio of students to teaching staff 8:01 (O)  20:01 (IP)
The cost of tuition ranged from $561 to 1,343 dollars per credit hour. (O) $10,710 (in-state),$28,800 (out-of-state) (IP)
According to U.S. News, the Best Online Bachelor's Programs ranked #103 among the Best National Universities.You may get an ASU degree in-person or online. The following section will provide answers to some of the frequently asked questions about attending classes at Arizona State University, either by sitting in front of your laptop and viewing lectures or sitting in an actual classroom and listening to a lecturer. This article will help you choose the best method.
How selective are Arizona State University's On-Campus and Online Programs?
Arizona State University's online and on-campus admissions are competitive. Online school admissions are 63.8%. The typical school admits 86.5% of applicants. ASU's regular campus has a higher acceptance rate than the online program.
Some students submit their applications to online colleges assuming that the admissions procedure at institutions operating on the internet is more relaxed than it is. It ensures that the schools will send the student's acceptance letters.
Some online colleges and universities make acceptance easier than their traditional counterparts, but ASU's online program does not.
Its admittance rate is lower than ASU's on-campus program.
Whether you apply on campus or online, you must meet these requirements.
Class ranking in the upper quarter of your high school's graduating class.
A grade point average (GPA) in competence classes of at least 3.00.
Having an SAT score of 1120 (or 1180 for out-of-state students) or…
achieving a score of 22 out of 36 here on the ACT (24 if you are an out-of-state student).
Different requirements apply to students who have just graduated high school, those who have attended universities outside of the United States, those who have completed their education at home, those who have previously completed college, and veterans or members of the armed forces.
And since more non-traditional students are applying online to Arizona State University, things have the potential to become more confusing for most candidates.
The following criteria must be met to submit your transfer application to ASU online:
Either completed high school and received a diploma or obtained a GED certificate.
Attended a college or university, perhaps one or more than one.
Twelve or more credits earned at a college or university after graduating from high school, either now working toward or having already earned an associate degree.
Students who are educated at home must meet the following criteria to apply online to Arizona State University:
Form for evaluating laboratory science courses
Notarized confirmation from a parent or guardian that their child has completed secondary school.
Requirements include a minimum SAT score of 1120 (or 1180 for non-residents) or…
A score of 22 on the ACT (24 for non-residents).
Let's take a look at the requirements that must be met by online applications submitted by overseas students to ASU:
A minimal GPA in high school of 3.00 for students entering as freshmen
A minimum GPA of 2.5 is required for transfer students.
Graduate applicants must have a bachelor's degree from a recognized school.
Test results from the TOEFL, IELTS, or PTE for those whose first language is not English.
The following are the conditions that students in the military must meet to apply online to Arizona State University:
Prior credit assessment (signed by academic advisor).
Voucher for financial assistance with tuition.
Benefits Administration for Veterans, 22-1995.
Form for Assuming Responsibility for Veterans Administration Benefits.
Fill out the Enrollment Activity form for the Veterans Administration.
Are the ASU In-Person and the ASU Online Programs Accredited?
Higher Learning Commission has granted accreditation for regional validity to ASU Online (HLC). It's regionally recognized by the North Central Association of Colleges and Schools Higher Learning Commission (NCACS). Additionally, the HLC has granted ASU's on-campus programs regional accreditation.
Before applying to any of the colleges or universities on your list, there is one very crucial step that you need to perform first. It may be done in an online course or the old-fashioned way in a classroom. Also, finding out whether it has been approved is the simplest solution.
Arizona State University Online has received accreditation from authentic U.S. universities, so it is not a "diploma mill."
HLC ensures ASU's online division is certified. It's one of seven regional agencies approved by CHED CHEA.
The following are the other six:
Commission of Higher Education for the Middle States (MSCHE)
Organization for the Promotion of Higher Education in New England (NECHE)
Commission on Universities and Colleges in the Pacific Northwest (NWCCU)
Commission on Colleges of the Southern Association of Colleges and Schools (SACSCOC) (SACSCOC)
Commission on Senior Colleges and Universities of the WASC (WSCUC)
Community and Junior Colleges Accrediting Commission. Accrediting Commission (ACCJC) Association of Schools and Colleges in the Western Region
Accreditation is something that ASU online has, but not just any accreditation; instead, it possesses regional accreditation. It is generally agreed that regional certification carries a higher prestige than national accreditation. The following are some of the advantages that come with attending a school that has been granted regional accreditation:
Quality education that surpasses expectations.
Transferring credits between authorized institutions should be easy.
Scholarships, fellowships, work-study, loans, etc.
An on-campus degree will get more respect from potential employers than an online degree:  A Misconception
How a degree is earned is less important to employers than the school's reputation and accreditation, according to U.S. News & World Report.
You can expect the same rigorous academics and course offerings from ASU Online as from the traditional campus.
Misconception: Distance learners cannot get grants or scholarships.
Students participating in an online degree or certificate program at Arizona State University are eligible for financial help like conventional on-campus students.
A common misconception about online education:
If I graduate from ASU Online, would it state that I earned my degree via an online program?
The ability to receive a degree online or on campus is not stated in Arizona State University's diplomas. The school's name on diplomas and transcripts is abbreviated to "ASU." That's because both online and on-campus students at ASU have access to the same excellent teaching staff and curriculum.
Misconception: My schedule doesn't allow for more work.
The university provides many channels for communication with the university's undergraduates and graduate students.
Forums where users may engage in two-way interaction.
Activities requiring group work.
Sun Devil Sync facilitates virtual clubs that members may join online.
Use Facebook or Slack to talk to other Sun Devils.
At the same time, you will have a personal success coach to help you during your stay at ASU. Your coach will be there for you from the first day until you get your diploma.
Whether you're ready to apply to ASU Online or collect information, we hope you've developed confidence in online learning.
An employer-respected degree
HLC accredited ASU's on-campus and online programs. Regionally acclaimed Arizona State University offers the best education, degree, and employment possibilities on-campus or online.
What are the most well-known aspects of the ASU In-Person and ASU Online Experiences?
U.S. News rated ASU's online business program #1 for 2021. This school's psychology program is among the nation's best. Bachelor's degrees in Management, Leadership, Engineering, and Visual Arts are popular at Arizona State University. ASU's traditional and online degrees are regionally authorized.
Participate in renowned courses or programs
U.S. News rates ASU's online business program first. If you graduated with honors from the business department, companies would prefer you. The same applies to you if you have obtained a degree from one of ASU online's high-ranking online programs.
Conclusion:
Online education is flexible, allowing you to mix study with employment and family.
You decide when to graduate. You can take 18 credits in the spring and fall and 7 in the summer. The online university courses average 7.5 weeks. The home of the Sun Devils is ready for you. Online learning is everything and an amazing experience to what you may have heard. 
FAQ:
What sets ASU apart from ASU Online?
Degree programs offered via ASU Online are distinct from those shown on campus. Courses and ASU Sync, which are solely accessible to students enrolled in on-campus programs, are not the same as ASU Online.
Are ASU online degrees respected?
Famous academics teach ASU Online and on campus. Online courses are the same workload, complexity, and quality as on-campus programs.
Does ASU's online degree match the campus?
On-campus and online ASU students must take the same courses and earn the same degree. Every diploma and transcript says "ASU."
Is it more cost-effective to attend ASU online rather than on campus?
Since ASU Online tuition is similar to in-state tuition, earning a degree online may be more cost-effective for you, depending on your situation. If you pursue your education online, you won't have to pay for room and board, which may reduce the cost of your degree.