After completing school education, the first thing that comes to a parents' or student's mind is about choosing the best college or university, for admission. Both words denote institutions that impart education for higher studies or you can say both are referred to as schools at the post-secondary level. In the USA, the words "schools, colleges, and university" are used interchangeably while referring to higher studies institutions. In America, the word "college" is in trend and preferred by the students to refer to themselves as "college graduates". In the U.K, the word "university" is preferred over the word "college" and students like to refer to themselves as "university graduates". There is a minute difference between these two. Here we will see about Are College and University the same?
              Although the line is blurred that distinguishes these two terms, there is still a considerable difference. So, they are not the same thing. A college is a subsection of a university, in other words, a university encompasses many colleges in its domain. A college is a private institution that often imparts undergraduate degree programs or associate degrees. A university is a public institution, accredited by the state educational council, that imparts education at the three levels (undergraduate, graduate and doctorate). Let's have a quick look at some of the major factors that distinguish these two, from each other: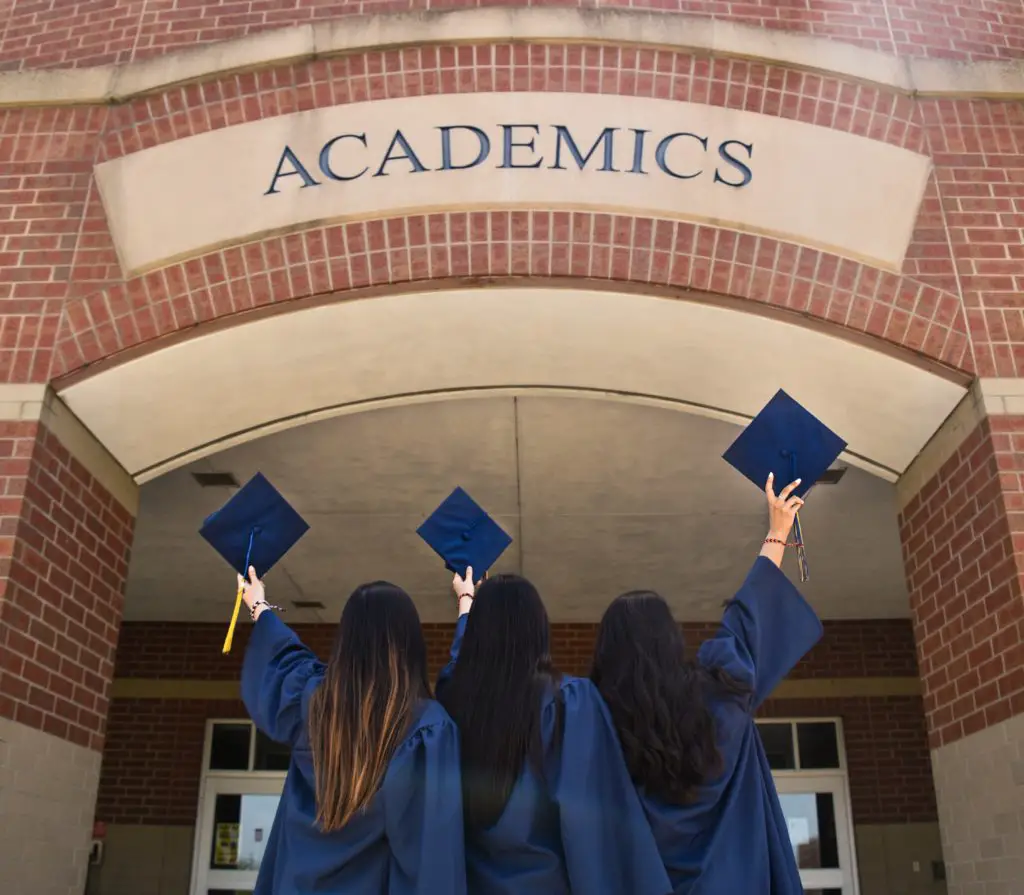 No. of students enrolled – A college has a comparatively lesser number of students enrolled than a university. Some universities receive thousands of application for enrolment.
Size – Usually, the size of the universities is larger than colleges, not only in terms of the area of the campuses but also, in the no. of employees (staff as well as faculty teachers) working in them.
Courses offered – Colleges often offer limited courses while universities provide you with a wide range & variety of courses.
Focus – A college focuses only on one type of degree-level program while a university focuses on many more degree-awarding programs. Universities are focussing more on research projects and specialized fields like doctorate, law, medicine, etc.
Funding – A college is mostly a private entity while a university is a public entity which means it is funded by the state government.
Class-Size – A college has lesser no. of students in its class as compared to a university. So, the teacher-student ratio is also low in colleges, which means a teacher can focus well on his/her students.
Attentiveness & interaction – Due to the low teacher-student ratio, a college teacher can focus well on their students and solve their queries by having a better interaction with every student in the class. But, it's not the case with a university class. The class size is bigger there and personal attention and interaction with each student are not possible.
Degrees offered – A college mostly offers undergraduate degree programs (2 years or 4 years) and can award a bachelor's degree or associate degree. On the other hand, a university can offer both undergraduate and graduate program courses and can award bachelor's & master's degrees.
Are there any exceptions contradicting the above facts?
Yes, some of the colleges are providing  graduate degree programs too. Some also started working on projects related to research & development. A few examples are as follows: –
The College of William and Mary located in Virginia offers graduate degrees in Arts, Science, Business, Law, Education, and Marine Science.
Dartmouth College located in New Hampshire offers degree courses in medicine, Engineering, and Computer Science.
St. Joseph College in New York offers graduate degree courses in Business, Creative Writing & many more.
Some universities use the word "college" in their names due to historical or traditional reasons. For example: –
Boston College is a university but it can't change its name due to a different institution named "Boston University" already in existence.
St. Joseph college in New York is also a university but can't change its name due to tradition.
Union college in Ohio wanted to change its name to "University of Mount Union" but had to drop the idea because of the protests by its alumni.
Which option one should opt for? College or University?
It depends on you to choose the one after you have finished high school. Think of the field or subject, you are interested in and want to pursue as your career.
Some students attend college only to get a formal degree as a minimum requirement to enter the corporate workforce. Some have the ambition of becoming an entreprenuer. In that case, they should opt to get admission into a college for an undergraduate degree.
On the other hand, many students want to pursue further studies after their bachelor's degree. Many of them want to make their career in a specific field like research or medicines, in that case, they should go to a university to choose from a variety of courses offered by them.
If you want proper attention while learning and are not comfortable in a class full of crowds, then go to a college rather than a university. If you want to interact with new people, opt for a university as students get the chance of interacting with their seniors while working on research projects.
What are the norms a college must abide by in order to receive university status?
Many colleges are coming into play nowadays that offer courses in graduate degrees after the completion of undergraduate programs. But, they have to comply with norms stipulated by the state govt. on regular basis, for 5 years (minimum requirement). The rules are as follows: –
Organization – A college must have a proper staff of qualified teachers of the particular field, lab attendants, technical team, and other bottom-line employees.
No. of Fields – A college must be offering graduate programs in at least three different fields.
Proper Resources – A college must have proper resources to become a university whether it be the arrangement of funds, a large area of land, faculties, equipment, or proper labs for carrying out the research.
Accreditation – It must apply for the license and must be incorporated within the jurisdiction of the state.
What is the scenario related to the concept of higher educational institutions in other countries?
In the U.K. – A college is not necessarily an educational institution but can be something else. It can be related to providing facilities and accommodations within the university campus.
In Canada – Colleges offer a wide range of courses in many branches related to vocational, artistic, technical & scientific fields. The word "University College" is trending there amongst the youth. But, a college is not recognized as an independent entity, unlike a university.
In Australia – They prefer the term "faculty" over "college" while referring themselves as students of a particular institution.
In USA – School, college, and university all are the same thing during the day-to-day conversation and can be used interchangeably in slang while talking about educational institutions.
What are the different levels in the U.S. education system?
Elementary School: – It comprises grades (classes) ranging from Kindergarten to 3rd/4th.
Intermediate Level: – It comprises grades starting from 3rd/4th to 5th/6th.
Middle School: – Also known as Junior High School, it starts from class 5th/6th to class 8th/9th.
High School: – Also known as Senior High School, starting from grades 9th to 12th.
Students of grade 9th are known as Freshmen, of class 10th as Sophomores, of grade 11th as Juniors, and 
of grade 12th as Seniors.
Undergraduate Level: – It usually consists of a 2-year or 4-year degree program after high school.
Graduate Level: – It is a specific course in a particular field after the bachelor's degree.
What are the different types of Colleges in the USA?
Community college: – These colleges have much-relaxed norms & rules in admission procedure and the tuition fees are also much lower as compared to other colleges.
Vocational & Professional Schools: – Nursing and Teaching are great examples of this type. If you want to pursue your hobbies as your profession like if you are interested in music, then you should get admitted to these colleges.
Liberal Arts College: – It usually offers you courses in the field like Maths, History, Languages, etc. The course duration is 4 years while the tenure of the courses offered by the above two categories of colleges is for 2 years.
Conclusion: –
No matter what we are using in our routine chit-chat albeit, the concept and the purpose of incorporating colleges & universities are distinct & clear. There is a difference between them. The history of the word "University" is older than the word "College" by about 150 years. Although both of them are fulfilling the same purpose of imparting education after completing 12 years of schooling, you can call them similar, not the same. A university can have many colleges in its province but, it's not true vice-versa. Universities are public, accredated larger institutions that provide an extensive list of courses, unlike colleges. Foreign students often prefer universities over colleges, for getting admission.
Related FAQs –
Q1. Can I save my precious time by doing my master's  and bachelor's degree simultaneously?
Ans. Yes, you can if you enroll yourself in an integrated degree program. Some universities are offering a combined degree course that will help you to earn a bachelor's and master's degree in a lesser time, usually 5 years. More often, you can see this concept in a few streams like Law and Engineering.
Q2. What is the duration of an academic calendar year for colleges & universities?
Ans. The academic session begins usually in August and ends in May or June inclusive of the holiday breaks & winter vacations. There are three systems on which the session runs, which are as follows: –
The semester system consists of two terms i.e. Winter session and the Spring session.
The Quarter System consists of four terms, out of which students have to compulsorily attend three terms.
Trimester System consists of three terms in a year.
Q3. What are the different types of undergraduate degrees?
Ans. Associate Degree or Diplomas: – the tenure of the program is 2 years and it is awarded in a specific vocational course. Bachelor's degree: – It's tenure is of four years often (in some cases five), and it offers you to choose the subjects, according to your interest rather than learning the subjects fixed in the college curriculum.
Q4. What are the different types of Graduate degrees?
Ans. Masters' degree: – A two-year degree program for attaining specialization in the subject learned in the undergraduate program. Doctorate: – It is a longer duration program that can takes up to 5 to 8 years to complete. This degree is awarded to certify a student as a research scholar or as a professor.