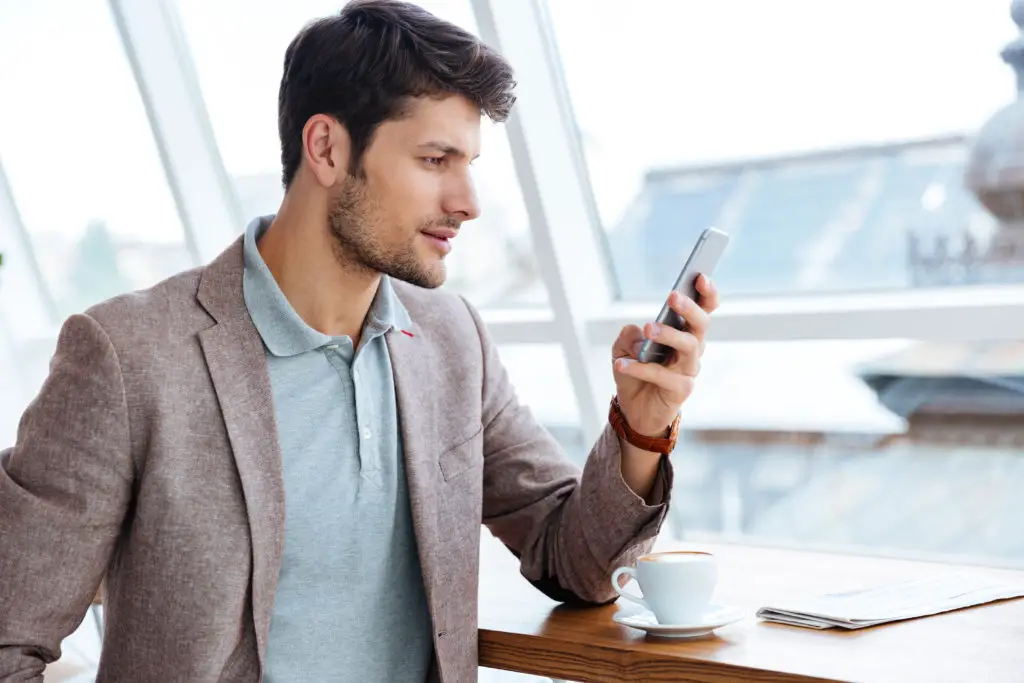 To know which smartphone is best for students in India…read on this article…!
When it comes to students in India, a good quality smartphone is paramount to their education process. For the easy, efficient, and seamless performance of their routine college undertakings, an affordable smartphone of good quality is very pivotal to their smooth functioning. 
There are a plethora of smartphones available in the Indian market right now. India, being a hub of data transmission and one of the countries with the highest number of cell phones in the world with cheap, cost-effective data rates certainly helps serve this purpose.
Best smartphone for students in India
Despite the vast market and the versatility of smartphone options available in the market for Indian students to choose from, there are certain parameters that must be checked to figure out what can be the perfect phone for the students in India. To help make this process easier, we have gathered a list of the top smartphones suitable for Indian students in 2022. Note that we have used a set of criteria or rubrics to judge the same. Some parameters are general, like cost (affordability), size, portability, etc.
Oppo Find X2
Price: INR 57990 ($750)
The Oppo Find X2 retains the key elements of a formidable flagship smartphone — a brilliant display, crisp camera, and incredibly fast charging – while undercutting the price of rival devices on the market.
It is a gigantic phone with screen size of 6.7" which is larger than most phones available in the market today. A larger screen size allows students to make the best use of the space for multiple tasks that might demand a strong, big device for its execution.
With a powerful 4200 mAh battery that supports lightning fast charging – 100% in just 38 minutes – this phone is not one to die out when you need it the most. So rest assured, the Oppo Find X2 is your powerful companion that can run for long without charging.
The phone features a triple camera with 48 MP, 13 MP and 12 MP respectively and the selfie camera is equipped with 32 MP of pure capturing power that makes taking great photos and videos, a cakewalk.
Memory is pretty solid too, with two versions – 128 and 256 GB
The processor comes in two varieties of 8 GB and 12 GB RAM.
Overall, this is a great phone for students as it passes almost all the general rubrics laid down in this test.
Google Pixel 4a
Price: INR 32000 ($413)
Google Pixel has the advantage of being part of the series of phones that have long captured the fondness of the general public and rightfully so. The Google Pixel 4a is a monster of a machine that you can carry around in your hands.
With a size of 5.8", the smartphone comes at a fairly compact size that allows you to take it anywhere seamlessly, so the factor of portability that most students look for is sorted right here.
A fairly decent battery at 3140 mAh, you can expect with medium usage about 7 hours of screen time in one charge. 
The phone has a 12.2 MP main camera and an 8 MP front camera, which is decently good given its price.
It offers 128 GB memory and 6 GB RAM, which is great for a phone that is produced by Google at this price.
Overall, the battery and camera doesn't compare with the Oppo Find X2, but since the prices between the two phones vary very much, it is only fair to compare keeping all rubrics in mind.
It is a great phone for students who are looking for a good quality phone at a decent price.
Redmi Note 7
Price: INR 10781 ($140)
This the the perfect phone for those students who are on a budget and would want a high end phone at a low price.
With a 6.3 inch display, this is on the larger end of the phone size spectrum and it is honestly amazing to have a huge device at such a low cost.
With a Lithium battery of 4000 mAh that supports fast charging at 18 W, you can have a device with a better than average battery life at a very reasonable cost.
It has a dual camera system – 48 MP and 5 MP respectively and a well-endowed selfie camera of 13 MP.
These are the memory options available for the phone:
32GB 3GB RAM
64GB 4GB RAM
64GB 6GB RAM
128GB 4GB RAM
This phone is a perfect spend for those on a budget as it doesn't compromise heavily on important aspects in compensation for its ridiculously low pricing that is perfect for the Indian market.
OnePlus 8 Pro
Price: INR 48999 ($645)
This phone is unarguable one of the best on this list – with the latest features that technology can offer, OnePlus has gone all out on their 2020 flagship model – The OnePlus 8 Pro.
A bit on the expensive side (priced at 48999), the device never fails to impress users with its cutting edge technology.
The size is on the bigger end here with 6.78 inches of pure class and elegance.
It comes equipped with a 4150 mAh battery which charges 50% in just 23 minutes. This means a total charging time of about 46 minutes which is great news for students wishing to take home this beast!
The phone features a sophisticated back Quad Camera with 48 MP, 8 MP, 48 MP and 5 MP respectively and an amazing front camera of 16 MP.
There are two memory options available with this phone, they are: 
128GB 8GB RAM
256GB 12GB RAM
All this makes the OnePlus 8 Pro an amazing phone if you have the budget for it.
Conclusion
In conclusion, without a smartphone, a student's life is incomplete today. Students are using messengers like BBM and Whatsapp to communicate instead of texting and calling. They don't select newspapers to look for show times or restaurants to go to. Rather, they depend on their smartphone's apps. Whether it's for web browsing or taking notes during a lecture, today's smartphone is an excellent companion. The best of them can be prohibitively expensive, but we've chosen a few that are within reach.
Frequently asked questions (FAQs)
What other factors should one consider before buying a phone excluding the ones already mentioned above?
We advise you to read reviews by customers about the company's post sale customer help and other repair and warrantee terms which are crucial rubrics for scrutinizing smartphones. 
Are budget smartphone better than flagship ones for students?
In our opinion, since a student tends to be on a budget and most budget phones come today with all essential features, it is better to go for an affordable phone.