Choosing a college can be all fun and exciting. You may not even need to consider it too much because you most likely have an idea of where you want to go even before now. The real job though is deciding on a major. And even this is easy-peasy for some people as they already know themselves enough to know what their preferred major is and hence the career path they want to take. However, if you are one of those that find it difficult to decide on a major, then you are most likely wondering what you can do instead. Let us know "What To Do If You Can't Decide On A Major?"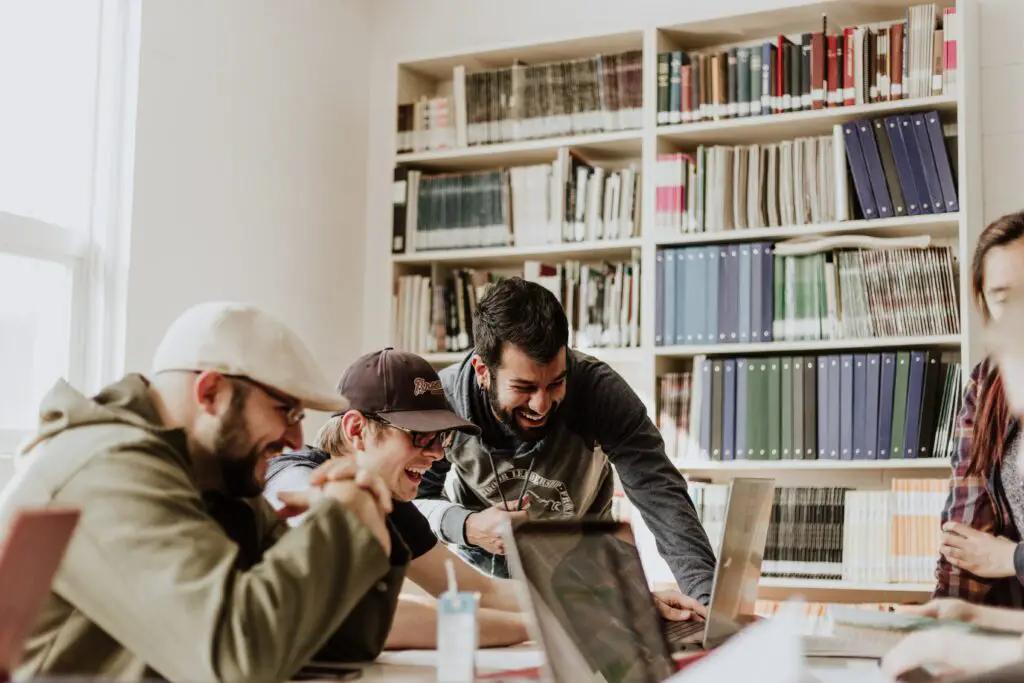 If you can't decide on a major, then you can simply start college as an undecided major. This way, you can study general courses while trying to discover which major will be best for you. Another option for you would be to choose a general major. General majors typically cover a wide area and you most likely will find a general major that will best suit you. Below, these options will be discussed in detail. 
Viable Options for You If You Can't Decide On A Major
As already mentioned above, there are two options available to you if you cannot decide on a major. These options are: 
You can decide to go to college and take general courses without deciding on your major first. At this point, your major isn't all that matters. You can use your first year to understand yourself more. You most likely will find a major among the general courses you take during this period. 
If you do not want to go with option 1, then you could instead settle for a general major. Majors like this often have a wider range and typically cover various areas. This takes away the precious of streamlining your major. To choose a general major, you simply need to consider some of your strong points and then choose a major that will suit them. 
General Majors That You Can Decide on 
If you choose to go with option 2, then it is only right that you know some of the general majors that you can choose from. Below are 5 common general majors: 
1. Engineering 
Engineering takes science and applies it. This is why there are so many areas in engineering. The good thing is if you choose engineering as your major, you will get to work with and learn things from different types of engineers. This means you have several career paths open to you if you choose an engineering major. These careers include but aren't limited to electro engineering, industrial engineering, mechanical engineering, bioengineering, and so on. 
2. Business 
Business is one of the most common general majors as a lot of people who can't decide on a major tend to choose business as their major. This may be due to how broad this course is and all the options it offers. As someone who studied business, there are several career paths open to you. You can become an entrepreneur, accountant, financial analyst, project manager, operations specialist, and so on. The list is almost inexhaustible. 
3. Economics 
Economics is somewhat similar to business and is a great option for anyone interested in business without the whole technicalities surrounding it. As someone who studied economics, you can serve in the following roles: market research analysts, economic consultants, credit analysts, actuaries, and so much more. 
4. English and Literature 
If you enjoy reading and writing, then this may just be the major for you. The career options for this major are also quite many, they include writing, editorial work, copywriting, researching, and so on.
5. Computer Science 
If you are tech-inclined but you cannot decide on a major, then a general major like computer science may be the perfect fit for you. As a computer scientist, you can work in almost any sector or industry; this includes industries like graphic design, business, healthcare, law, and so on. 
Note: While it is easier to just go with a general major, this is often not advisable. It's usually better to streamline your choices and choose a more specific major that better suits your interests and skills. This is why you need to know how to decide on a major. 
Tips on How to Decide on a Major?
You may think that you can't decide on a major when in reality, you simply do not know how to go about it. There are specific factors to consider when deciding on a major. And there are also some tips that you should consider. These factors and tips will be discussed below. Hopefully, they will make it easier for you to choose a major so you won't have to go with the options discussed above. 
1. Consider Your Interests 
A very important factor that must be considered when deciding on a major is your interests. For you to succeed at studying any major, you have to be interested in it. It has to be something that draws your attention and if possible, something you are passionate about. If you chose a major that you aren't interested in, you would have a hard time learning it. 
You need to take your time to properly analyze your interests. Consider the things you enjoy doing the most. Look ahead and try to see if you would get bored or uninterested if you choose to do a particular course. If the idea of studying a course long-term doesn't make you scared or worried, then maybe you are close to choosing a major. 
If you have several interests, then it's nothing to worry about. You will have to choose one at the end of the day but you should not do that now. You need to consider other important factors before deciding on a major. So, just make a mental or physical list of your interests and then consider the remaining factors to determine which major will be a better fit for you. 
2. Consider Your Skills and Abilities 
Your skills and abilities are other things you have to consider to decide on your major. While interest is important, ability in that area of interest is also critically important. If you aren't proficient in a given field, then you most likely would struggle in that field. 
So, you need to assess yourself and look for those areas you are particularly good at. When you combine skills and motivation (which is what interest will give you), you will be better off than someone who isn't motivated and skilled. 
If you do not have any special skills and abilities, then focus more on the areas you think you will be motivated to learn about. Your interests will build motivation so this is probably what you should think of when thinking in this direction. 
3. Talk with an Advisor 
Chances are, an advisor got assigned to you immediately after you became a senior in high school. And advisors have the necessary information that they can use to help you decide on a major. They have your data and know exactly how you are faring in school. They know your strong areas, as well as, your weak areas. Therefore, identifying and analyzing your passions and interests are things they can easily do. 
So, make sure you take advantage of this opportunity and talk to your advisor. They can advise you and help you find the best major and career for you. 
4. Talk to Those in the Field You Are Considering 
If you are considering more than one major at a time (you have several interests), then it may be difficult to decide on a particular one. In this case, one of the ways you can make the right choice is to talk to people who are already studying or have studied and graduated from the field/major you are considering. 
Talking with these people will give you a clearer and more holistic insight into the courses you are considering. It will make it easier for you to consider the pros and cons of these majors so that you can make a better and more informed decision. 
5. Consider Career Opportunities 
If you already know what you will like to do career-wise, then this knowledge can help you decide on a major. In this case, all you have to do is decide on a major that will allow you to practice your desired career. 
If you do not have a specific career in mind, then you have to be sure of the career opportunities the major you are considering offers. In this case, the major should be multi-faceted, i.e, it should offer several career opportunities. So that by the time you are done studying the major, you can easily pick any of the careers that the major allows you to do. Also, choosing a major that has several career opportunities will make it easier for you to move to another career path if you ever want to do something else in the future. 
How Do You Tell if a Major is Not for you? 
The following are some of the signs that your chosen major isn't for you:
You aren't interested in what you are taught 
Your grades keep declining 
Your parents made you choose the major 
What is being taught does not match your morals or political standing 
Money was your sole motivation to choose the major 
You decided on the major because of your friend(s)
Is it Better to Pick a Major or Apply Undecided? 
Whether you apply undecided or pick a major is often based on whether or not you have decided on your major. Applying undecided will allow you to carefully consider your options and yourself before you select a major. Whereas, selecting a major beforehand will make it easier for you to focus on what you are working towards. Both have their upsides and downsides so you can't exactly say one is better than the other. Also, the chances that you will be accepted by the college you applied for do not increase or decrease based on whether you picked a major or applied undecided. Your chances of acceptance remain the same in both situations, so it isn't something to worry about. 
Dos and Don'ts of Deciding on a Major 
A lot of people fall into certain pitfalls when deciding on their majors. To avoid doing this too, you need to know these pitfalls and then avoid them when deciding on your major. The following are some common things you should not do when deciding on your major: 
Don'ts:
Let others choose for you 
Choose a major just because of how much you can earn in the future 
Get a double major just because 
Be scared of change
Choose a major just because your friend(s) chose that major 
Take too long to choose 
Dos 
Find and consider your passion 
Have a goal 
Conclusion 
When deciding on a major, there are several important factors you must consider before you make your choice. Some of these factors include your interest, skills, abilities, career opportunities, and so on. It is also wise to speak with your advisor and even those who are currently studying or have studied the major(s) you are considering. However, if you are still confuse about What To Do If You Can't Decide On A Major? even after considering all of these, you have two options. You could either start college and study general courses while trying to discover more about yourself so you can finally pick a major. Or, you can choose to select a general major such as engineering, English and literature, economics, and so on. 
Frequently Asked Questions 
1. Is it Normal to Have Doubts About Your Major? 
It is quite normal to have second thoughts about your major. Almost everyone may have felt this doubt at one point or the other during their studies. The good thing is that having doubts doesn't always mean that you have chosen wrongly. Your doubt may be due to anxiety and worry. But sometimes, it may be because you have chosen the wrong major for you. 
2. Should I Change My Major if I Do Not Like it? 
If you do not like your major and you do not enjoy learning it, then you should not hesitate to change it. Forcing yourself to study a major will be unfair to you and your grades may also be badly affected.