Generally, dentistry is a noble profession with many prospects for students, although it takes a lot to train one student. If you want to be a well-trained, seasoned dentist that knows their onions, you have to make sure you choose a good school where you can get proper education and training. Let us read "Why Is Dental School So Expensive?"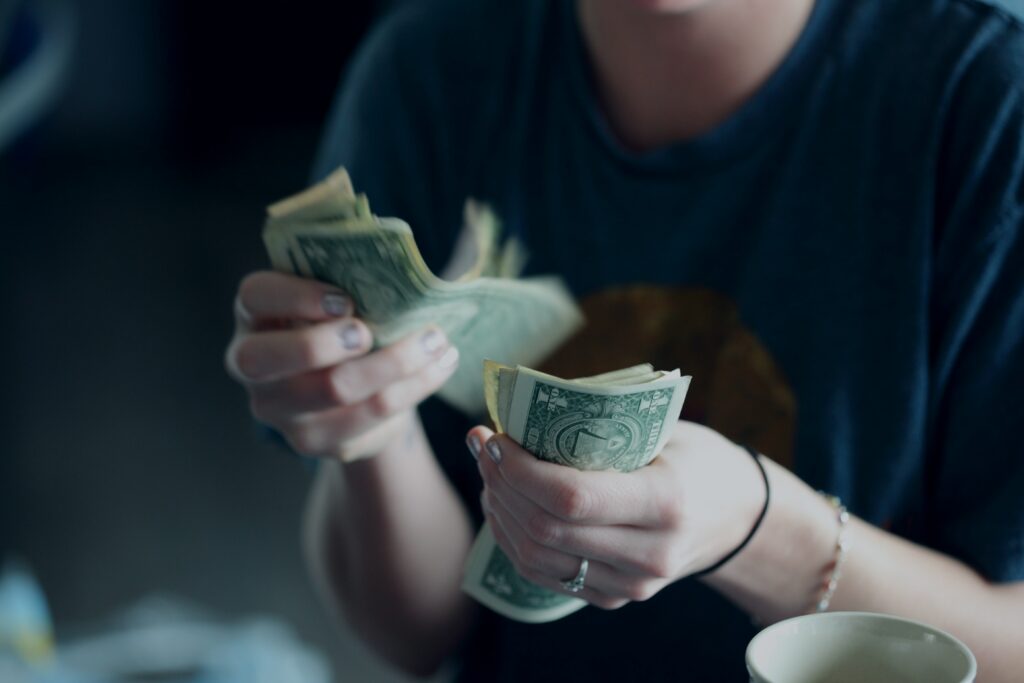 Medical school is expensive, but dental school is more costly for many reasons, and the price is one of them.
The salaries of the lecturers and the equipment for teaching them are also part of why dental schools are so expensive.
Securing admission into a dental school is quite difficult, especially with the high cost associated with it, and this is because they are trained by great professors and well-trained dentists
There are many great institutions for dentists, but due to insufficient funding, most people have enrolled in low-standard dental schools.
So, should you go all out to study your dream course despite how expensive it is? Is dentistry worth the whole trouble, or should you switch to something else?
This article will answer your questions on why dental schools are so expensive and even more.
Why is Dental School Expensive?
Most Expensive Dental School 
All Dental Schools are Hiking their price, But Some Stick Out
the Cost of Revenue and Expenditures per full-time.
The Effect of Increasing Cost Of Dental Education.
How to Prevent Running into Debt as a Student in Dental School
Why Is Dental School So Expensive?
There are five reasons why dental schools are expensive.
1. Buying Your Equipment is a Must in Dental Schools
In academics, you must undoubtedly spend money. To gain knowledge that would help you in the future, prepare to spend on yourself. Therefore, it is worth knowing that you and not someone else will use your equipment.
Dental schools are expensive because you are expected to buy your learning equipment. You need to consider this point while applying for dental school.
Most universities, not all, will compel you to buy their medical kit, even though you can buy or borrow it elsewhere.
Although they want to give you the best yet, the expenditures have discouraged most people, while many dentists are still in debt. 
You can get an estimate of how much you would be spending on equipment by checking out some dental schools' online portals to have a glimpse of how much their "dental kits" cost.
2. Dental schools have a significant number of candidates yearly
Dentistry is a vital profession that's needed in society. This Field gives a beautiful future to students. Hence, the slot for applicants is limited.
News reported that, in 2018-2019, out of 100% of candidates in the U.S., just 55.3% got admitted into one of the 66 accredited dental schools.
Annually the number of applications is increasing. Therefore, high GPAs are required from the students. This makes it hard for average students.
Also, the result plays a vital role in getting picked into dental school, coupled with the expenses. 
3. The best profession in 2022
Medical doctors are the best profession, of which dentistry is part. It's a career where you detect people's problems, treat and give them medication, and earn a good salary.
The U.S. news reporter has proven that in 2022, dentistry will be the 9th best career in America.
Going to a  dental school is so expensive, but it can get you a good and well-paid job.
4. Dentistry salaries are  High
The American dental association, in 2019, proved that the average debt in dental schools was $292,159. However, $55,00 was the average debt in dental school as of 1990. 
But ADS ascertains that 65% of students who graduated have $200,000 debt to clear.
You might think, how does my salary relate to the cost of dental school?  Although you can run into debt in school, your salary after school can get you out of debt in no time.
5. A Dentist lives a high standard of life
Dental schools are expensive, which results in a high standard of living after graduating. 
The National Institute of Health has reported, even though it needs more proof, that dentists live a high-quality life.
Dental schools are costly, irrespective of who you are and where you come from. But the fact that you will earn big and live a high-quality lifestyle has made dental school costly.
6. The Cost of Running the Dental Clinic
The cost of running the dental clinic is high; this is because, unlike medical students who do not have patients given to them to cater to, in the school of dentistry, it is a norm to provide every student from 3rd and 4th-year patients to cater to.
All the patients must be treated at the dental clinic, and as such, the clinic must be up and running due to the large number of patients that occupy the facility, which is why they charge the students high for their clinic fees.
Most Expensive Dental School
There are many dental schools, likewise the fees too. Just like in America and Canada, the price changes are not in the same range. 
The question is, which dental school is more expensive? And which dental school should you consider?
The most expensive dental schools include:
New York University College of Dentistry ( NYU )
Boston University of dental medicine 
University of Alabama-Birmingham system.
University of Washington dental school 
University of California dental school, San Francisco.
Harvard University of dental treatment.
New York University College of dentistry; prices and admission requirements
An accredited American University with, Bachelor's degree requires a GPA of 3.5 and a 90% score on the matriculation dental admission test.
At New York University, the degree program is 4-years and with a total cost per year of $100,000, except for other expenses such as transportation, accommodation, and boards. Meanwhile, in addition to additional charges, their price in 2022 is $559,077 for the four years program.
Moreover, the New York University College of dentistry was marked as the 14th-best dental school in the world.
A Good School Vs. A Bad School
There is nothing like good or bad dental school. Hence, different universities have their programs and courses they offer better than others.
Of course, all different dental schools provide the best education to their students in different ways. Provisions for constant examinations, laboratory tests, and practical with a higher cost is what qualifies a good deal school.  
It's necessary to check each requirement before applying to a dental school. Some schools will require a higher GPA, while some are looking for a higher researcher and so many other conditions. 
It's left for you to decide; all the dental schools give out their best. None are bad; it depends on how determined and driven you are to study.
All Dental Schools are Hiking their price, But Some Stick Out
Private schools and public schools are all expensive. Public schools, however, are supposed to be cheaper than private.
The state must support each public school. However, public school boards have declined state funds due to their differences.
As much as all dental schools are expensive every year, few schools stick out to maintain their tuition fees.
The Cost Of Revenue And Expenditures For Full Time Students
The revenue per student increases yearly, according to the American dental association, from 2004-2014. This survey shows that the increase in tuition fees per student didn't change the educational expenditures per student. 
During this survey, McAllister reported that there is a loophole between the hikes in the prices of dental schools and the proposed reason. 
A survey report in 2013 proves that the dental school dean received a 67% reaction rate due to the increase.
This report reviews that the increase in prices of dental school was a result of technology costs (medical equipment), like CAD/CAM machines, software, and professors' costs.
Hence, state and private funding were slashed to the bearest minimum, which led to a hike in dental school costs, causing an increase in the educational system.
The net income of a dentist increases yearly, which plays a significant role in the increase in tuition fees. A report has shown that 23% of the net income of dentists is also a factor behind the rise in tuition fees.
The Effect of Increasing Cost Of Dental Education
There are many applicants for dental school each year, which is a big feat for dental school.
Do you think student debts can determine where they choose to practice and work?
In 2015, a survey showed that those with outstanding debts tend to work in the private sector rather than the public health sector because of the high pay in the private rental sector.
The Public Sector can also be referred to as Medicaid. This is a medium where families that can't afford private dental centers come because of the slash in price.
How to Prevent Running into Debt as a Student in Dental School?
Due to the large sum of money required to get by in dental school, some people end up running into huge debts that they find difficult to pay back. Many graduates have found themselves owing up to $600 000 as a result of not managing their budget while in school.
It would help if you found ways to minimize the debt you acquire in dental school, or you might spend the next ten years of your life paying up. Here are practical ways you can help yourself reduce the debts you owe 
Maintain a low budget; Watch what you spend and what yessentialake sure you are spending your money on essentials and not frivolities, and remember you still have a debt to pay
Cut down your expenditure; let it not be more than your in; if, if you have to share an apartment with; please please do to reduce cost, or you can save money for your rent by going from home
Enroll in a dental school you can afford; this doesn't mean settling for just about any school you can find; when applying for one, search for one that is excellent and affordable. You don't have to break the bank to be a dentist; you can opt for a well-grounded public school with lower tuition fees
Only apply for student loans; this loan is required when you need something significant; you shouldn't borrow for flimsy reasons. Student loans help students get by when they have a pressing need like school fees and other basic needs.
Scholarship Application; Please take the opportunity of any scholarship opening around. Search on the internet for organizations that offer subsidized fees for dental students, a program like National Health  (NHSC) provides that.
Conclusion
Dentistry is a field that carries a lot of expenses. If you are not watchful,  you will be left with a massive load on your shoulder after graduation. 
However, there are great opportunities after graduation which cover the expenses. Just within a few months, your debts are settled.
There are many accredited dental schools, and their cost varies due to teaching, equipment costs, and lecturers' salaries.
Even though dental schools are costly, the knowledge and information obtained are worth it, and of course, nothing good comes easy, so make up your mind today on the choice to make.
FAQs 
Why is There Always a Hike in the Price of Dental School
In the educational sector, there is always an option of going to either private or public schools; While the government keeps funding public schools, the private sector keeps hiking their price. In a nutshell, dental school expenses increase annually due to the number of people still applying.
Dentist Salary, How Much Do They Earn on Average?
There is no specific amount that dentists earn, and that's because salaries may vary from state to state, where they work, whether Government hospitals or, and also salaries might be paid based on several years in practice and dentist specialization. 
Comparing the lowest salary earner to the highest should range from $110,000 to $300 000 annually. 
Will dentistry make me happy?
Although you can earn a lot of money from being a dentist, there are other jobs you can make even much more from, even at lower tuition, so why go for dentistry 
So, apart from the money, the passion for the job should keep you going and make you happy. First, discover why you love the profession and what it entails, then know if it's worth it.