Italy is one of the best educational destinations for international Students for its incredible contribution in fostering the reform of education within the European nation and thus has also immensely promoted the diversity of culture, historic and tourist heritage. Beside its multicultural ambience, Italy is also a state that has many top public and private colleges and universities. At present, there are more then 30,000 international students  in Italy pursuing their education. Here we will see about How much bank balance is required for Italy students visa?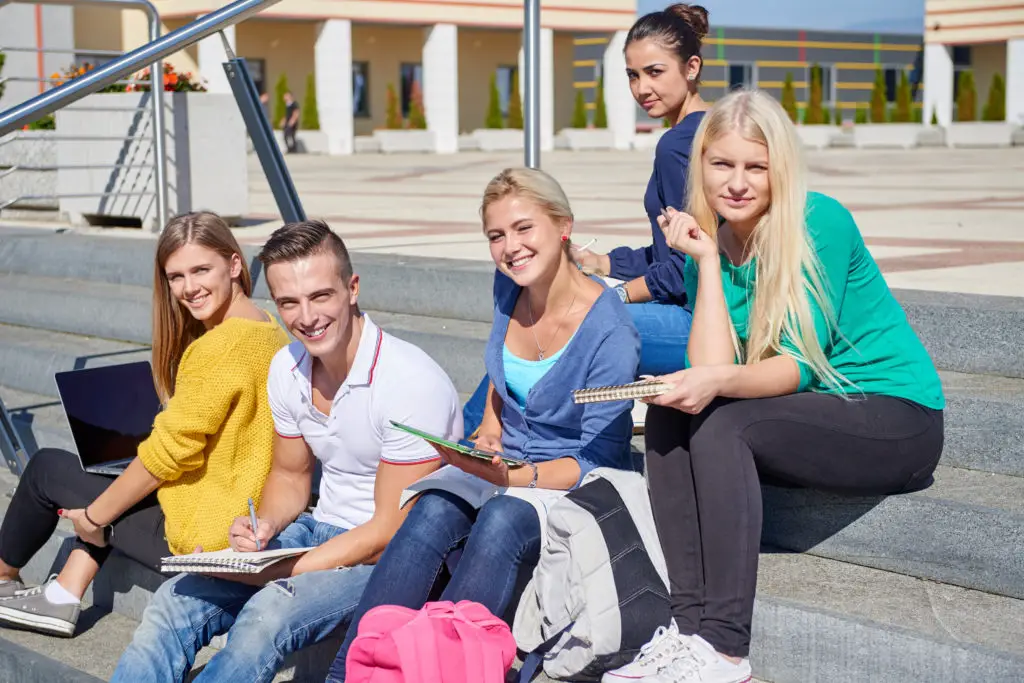 Bank Balance required for Italy students visa 
To study in Italy, students should have a valid visa however there is some condition where students should have to maintain some balance in their bank account while applying his visa.
Students who are applying a student's visa in Italy should maintain a balance of $3000 in his account for a period of 6 months.
He should also have a bank statement that has a proof of available balance of 900 EUR/ per month either from external source or his bank account.
Incase if the students have no balance in his account, he can used his family/ guardians account for proof.
Students should also maintain an account balance of EUR 30,000 for a proof of international health insurance.
Step to get a students study visa in Italy
To get a student visa, one has to follow these steps
Get ready with your acceptance offer letter from a university/college.
Connect with your country embassy office.
Attend a visa interview.
Apply for residence in which university you are attaining.
Documents requirements to apply the student's visa.
Students should submit a recent color passport photograph
A valid passport which is not more than 10 years and should have a blank space available for the visa to paste on your passport.
Proof of residence like home stay, hotel booking or someone hosting your stay in Italy
He should provide an educational testimonial and required documents.
He should also provide proof of language either Italian/English in which the course he is enrolled.
If the student is a minor, consent of his parent/legal guardian signature is required.
Academic language.
Previous Educational documents.
He should also have to provide a valid proof of an amount for health insurance that can cover his health in times of health emergency.
He should also provide a proof of enrollment.
Valid travel documents valid for 3 months.
How long does it takes to get a Students visa from Italy?
In Italy, it takes 3 weeks time to complete student's visa, however students should take the visa interview in advance ahead for 5 to 6 months. So, to receive the visa earlier they have to apply it in advance.
What are the reasons a student's visa can be rejected?
 Here are some of the reasons why an individual visa can be rejected. 
If there is insufficient amount in your bank account.
If your application form is incomplete.
If the information is incorrect in the application form.
If there is some missing documents.
However, you can appeal through the Schengen Visa Refusal or though the concerned embassy, if you do not agree with the rejection letter.
 Steps to appeal the rejection visa.
Write an appeal letter with a strong statement.
Enter your personal details for verification.
Enter the Date of rejection.
Enter the reasons of rejection that you had received from a rejection letter.
Justify strong statement in support of your documents.
End the letter with your signature.
Is  TOEFL/ IELTS  mandatory  for an international student  to get enrolled into Italy institutions.
 In Italy, TOEFL/IELTS is not mandatory for international students however, there are some conditions that are required to get acceptance in Italy.
If the previous education background is from an English medium schools or colleges
He should go for those universities in Italy that is taught in English medium.
The students should provide a proof of printed certificate of the previous schools he attended as an English medium school.
List of Institutions  in Italy that is taught in English medium.
Italy being one of the best educational institution centers among the nation has a number of top global institutes in its country.
 List of the institutions that use English as a medium of English and accept the international students without IELTs are:
University of Bologna
University of Milan
University of Florence
University of Pisa
University of Padua
 University of Naples Federico
University of Trento
John Cabot University
Sapienza University of Rome
University of Verona.
Thus, unlike other nations, they accept international students without IELTS and also have provided free to a deserving international students.
Conclusion
Thus, Italy being one of the best educational destinations is a home to many international students because of their acceptance of students without IELTS and also it has produce so many young professional students and achievers by providing quality education. Thus have shape many students to become independent citizens and develop themselves to get equipped job market. It has also provided quality education at the very affordable fees. Most of the tuitions fees from Italy institutions are lower than other western and Europe nation's institutions.  
FAQs

1. Can an international student be able to work a part-time job during their course in Italy?
Ans: – Yes! They are allow to work as a part- time job however  they are allow to work only for 20 hours per weeks.
2. How can I know if my visa got rejected?
Ans: – It will be notified in a letter.
3. Does the university provide in house campus to international students?
Ans: – Yes, the university   helps in assisting the international students by providing rent apartment which is lower than the private market apartment.
4. Does Italy institutions provide scholarship to international students?
Ans:- Yes! They do provide scholarship opportunity to international students.