Being an international student is hard. Due to the stipulations made by the F1 student visa, many international students cannot get jobs off-campus working part-time as a barista or a waiter. If they do so, they will be violating the terms of their visa. This could possibly lead to deportation as well. But, what can international students do in case they cannot find a job on campus or they cannot find a job 'off the books?' This article will answer your questions as to what side hustle international students can do in case they want to make ends meet. Let's check, how international students can make money.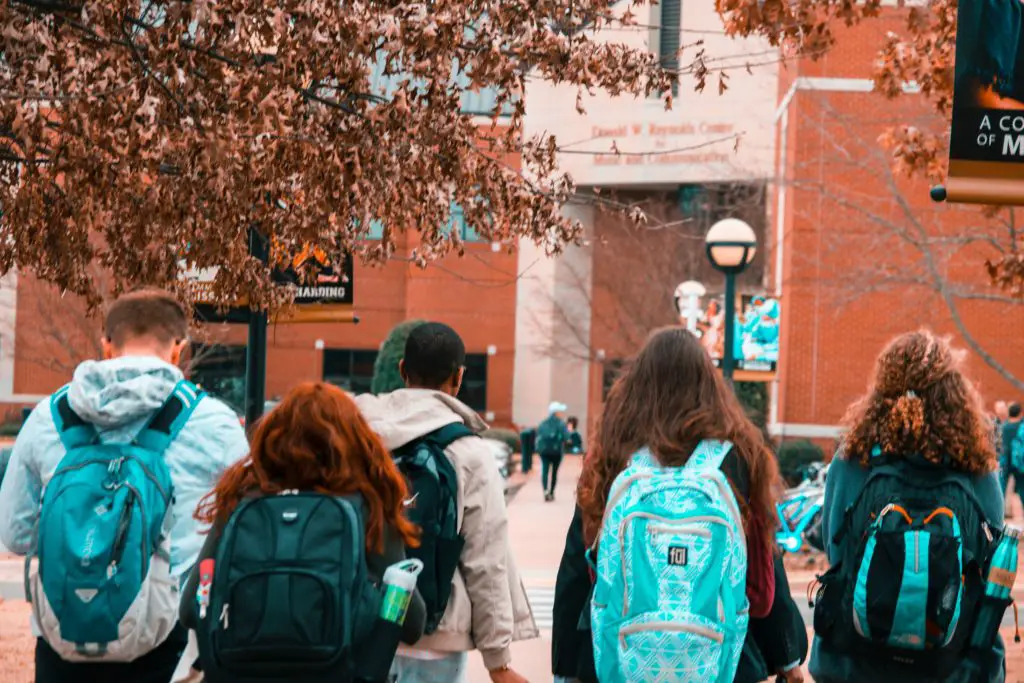 International students can make ends meet by choosing OPT training or an extension of OPT training, On-campus jobs (excluding federal work-study program), Working from home, Working off the books/working under the table, Babysitting.
OPT Or CPT Training
One of the most common ways an international student can earn money while working off-campus (in compliance with their F1 visa) is to work for an OPT or complete a CPT program. This means that international students can get direct exposure while working in the field of their choice, related to their degree. So while earning money, international students can also get direct exposure which will help make their resumes seem better to future employers.
However, students cannot carry out an OPT or a CPT program for more than one year or 364 days. Most importantly, in case an international student is hoping to get into a CPT or OPT program, they need to get SEVIS approval through the international student services option.
After completing a degree, an international student will get up to one year of OPT, and some may divide their workloads like this – after completing an associates degree, international students apply for an OPT and then finish their Bachelor's degree and then apply again for another OPT to optimize their resumes. 
On-Campus Jobs
Many public schools and colleges get a grant from the federal government, where they will be able to get funding for a work-study program. This plan is known as a federal work-study program, and through this program, colleges hire students to work on campus. Since this program is funded by the government, they do not apply to international students. However, it does not mean that international students cannot work on campus.
By asking various institutions such as the cafeteria, library, and other administrative offices, an international student can get hired there. When there is an off-season, international students can work full-time in these institutions, which is 40 hours a week. Examples of on-campus international students can apply for are as follows:
Being a student ambassador that gives American students tours of the campus 
International mentor program, where you can help fellow international students get used to the American lifestyle 
IT support 
Language tutors – you can help other students get fluent in a language that you are already fluent in 
RA – supervise in the dorm while getting free room and board! 
Working From Home
A viable option for international students to earn money if they cannot find a job on campus will be working as a freelancer online. By working as a graphic designer, UI/UX expert, animator, or even a content writer, you will be able to earn some money to support your lifestyle in the United States of America. The best part about being a freelancer is that you can adjust your working hours. In case you have your finals or midterms, you can stop working for a couple of weeks and take on projects again when you have more free time. 
Working Under The Table
Ever since international students have been going to the United States of America, the first line of defense students have against poverty is by working under the table. These jobs are not recorded on the books, and these students do not get a paycheck but they are handed cash, and so, they are known as 'cash jobs.'
While these jobs are very much illegal, this is a very feasible option for international students since they do not need a social security number or do not need to pay taxes on their earnings. Oftentimes, students can find these cash jobs with a previous contact, and while employers pay less than the minimum wage, it helps keep food in the bellies of international students. 
Babysitting
Usually, Asians and Africans, if they need some personal time, away from their kids, do not hire a babysitter. Instead, since their community is so collectivistic, they hand off their kids to a family member such as their parents, cousins, aunts, or uncles. But it might seem shocking to Asians and Africans that Americans hire babysitters to watch their kids when they want a night out.
Babysitting is a very informal job, and parents who can afford babysitters pay them nicely. This is a type of cash job, but you will need to gain the trust of the parents and be good with kids before you can officially start as a babysitter.  
Conclusion
Living as an international student is very hard. Coping with the stress of being alone without a support network and adjusting to a new culture can seem very alienating. To earn money, international students can take up these odd jobs to make ends meet. Unless international students are working under the table, which is an idiom for working off the official payroll, F1 students need to find a job on campus. While some international students have a strong financial backing that they can coast by without working in the university, the sad truth when it comes to the vast majority of international students struggle to ends meet.
Frequently Asked Questions
Can I invest my money to earn more income? 
Yes, you as an international student can invest money to make more money since this is considered a passive income, but you will need to report it to IRS. 
2. Can international students tutor other students? 
Yes, international students can earn a pretty penny by tutoring other students, through their college, or as a freelancer.