Marines should receive the basic training, but marine officers must additionally have a bachelor's degree and have completed Officer Candidate School (OCS) or another officer track to be promoted to the second lieutenant. Here we will see about Do Marines Care About GPA?
Marines.com makes no mention of a minimum college GPA required for admission to OCS or PLC. But, if you're applying to any of these programs during a competitive season with hundreds of other students, tiny things like a low GPA may not help you stand out.
The minimum GPA required in high school is 2.5. You must have an SAT score of at least 920 and an ACT score of at least 19.
If they like, Marine officers can advance to the rank of four-star general. For OCS and a Marine officer commission, there are various educational and physical requirements, but no minimum GPA is required.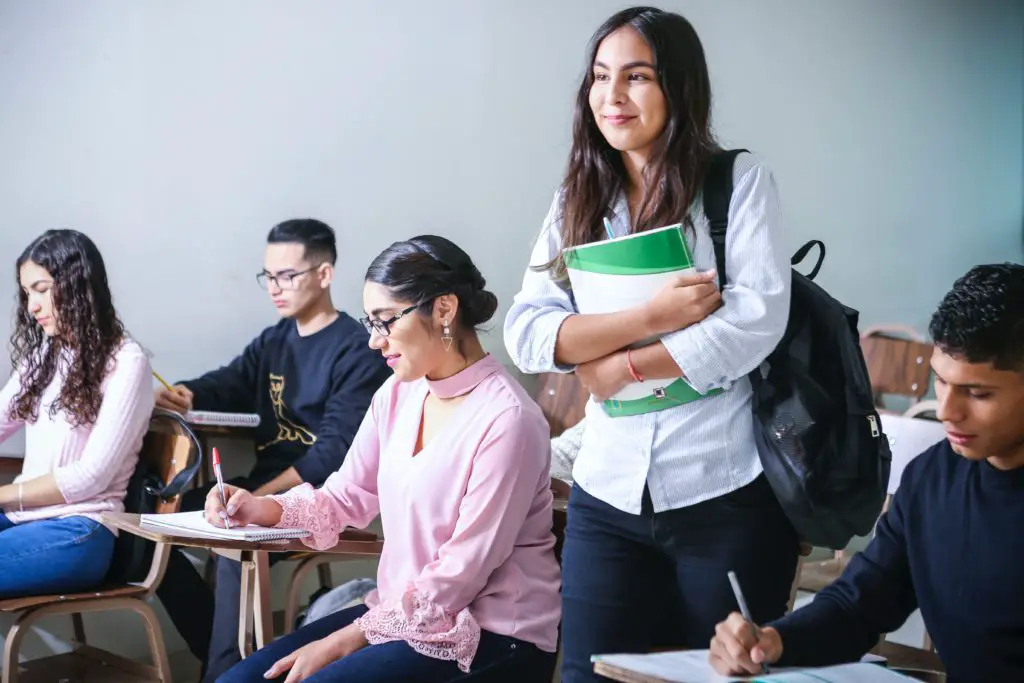 Becoming a Marine Officer Requirements
If you've already graduated from college or are a senior in college, you can receive your commission as a Marine officer through OCS. Platoon Leaders Class is a program that allows you to train to be an officer as a freshman in college (PLC). Other options for obtaining a Marine officer commission include the NROTC, the Naval Academy, and the Citadel.
Prior military service is not required for admission to the OCS, however, the following minimum requirements must be met:
When applying, you should be between the ages of 18 and 28.
Citizenship in the United States
A bachelor's degree is required
The Armed Services Vocational Aptitude Battery must have a minimum score of 31. (ASVAB).
Passing physical examination
Passing physical fitness test
To become a member of the PLC, you must:
You should be between the ages of 17 and 28 years old.
If you're 17, you'll need parental consent.
Be enrolled in college or planning to enroll in college.
Citizenship in the United States
Pass the ASVAB with a minimum score of 31.
Passing physical examination
Passing physical fitness test
OfficerCandidatesSchool.com states:
For the 2017 sessions, the Marine OCS acceptance rate was over 70%, with the average GPA of chosen candidates at the time being 3.14. This average can be used as a guide, but it's not set in stone.
The best thing you can do is speak with an officer selection officer (OSO) as to how much weight your GPA will be given when applying for OCS. He or she can assess your additional strengths and shortcomings and provide you with tailored advice on how to apply to OCS with your best foot forward.
Passing the ASVAB
The ASVAB, according to Military.com, is a timed test that assesses your ability in important areas, including two portions for word and reading ability and two sections for math understanding and arithmetic. Other questions on the ASVAB are intended to uncover talents that may qualify you for a specific military occupational specialty (MOS). You cannot become a Marine officer unless you obtain a minimum score of 31 on this test.
The ASVAB requires the same amount of study and preparation as the SAT, ACT, and other standardized exams. Free practice tests are available online from the military to give you an idea of the types of questions you'll see on the exam, and third-party study guides are also available to help you discover and improve your weak spots. Use these resources to confidently prepare for the ASVAB.
Physical Fitness Test
A physical examination will check that you are the correct weight for your height and that you have no medical issues that would prevent you from serving. Between you and your Marine officer training is the physical fitness test. Your OSO can help you plan a strategy for preparing for this annual test, which you must pass as a Marine. Your OSO can help you plan a strategy for preparing for this annual test, which you must pass as a Marine. The physical fitness test, according to Marines.com, involves a timed three-mile run as well as pull-ups, push-ups, crunches, or the plank stance to check strength.
Conclusion
Basic training is not waived if you attend OCS or PLC without having previously served in the military. You'll still go to elementary school and practice with recruits. Recruits might also choose to attend OCS after completing their college education.
FAQS
Is it possible to enroll in OCS with a low GPA?
For aircraft, you'll need a 2.5, and for anything else, a 3.0. Enlisted applicants have a substantially harder time getting into OCS than civilian applicants. If you're applying as an enlisted person, your GPA will still be very important.
What does a Marine earn?
Private First Class (E-2) Marines' basic active-duty pay is $1,942.50 per month or $23,310 per year as of 2020. The baseline Marine active-duty salary for a Private First Class (E-2) is unaffected by the number of years you've served.
What is the Marine Corps' admission rate?
United States Merchant Marine Academy has a 22.2 percent acceptance rate. In other words, out of 100 applicants, 22 get accepted.