When it comes to legal matters, getting anything done when you're under the age of 18 might be difficult. You can always pay someone older to take over the legal reins for you, or you can utilize a guarantor to get past the contract, loan, and other legalities. A minor cannot normally be held liable for a contract they sign. In 1992, the Higher Education Act was revised to allow eligible students to sign promissory notes for Federal student loans, as defined by Title IV regulations. Here we will see about Can A 17yr Old Get A Student Loan?
As a result, educational debt is one of the few exceptions to the "defense of infancy." Section 484A(b)(2) of the Higher Education Act of 1965 (20 USC 1091a(b)(2)), which applies to Stafford, PLUS, and Consolidation Loans, is the specific citation. Even though Congress intended it to, it does not appear to apply to Perkins and Direct Loans.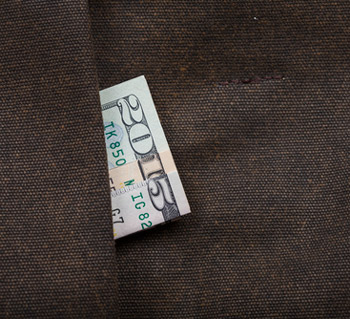 Similar Legislation In Several States 
Several states have approved similar legislation, deeming children able to enter into an education loan arrangement. This gives private and non-federal loans the same level of protection. When a student is under the age of majority, all private school loans require a cosigner to be safe.
Co-signing, getting a guarantor, having a second job, or selling what you already know can all help you get closer to your financial goals.
Although there are only a few answers to this problem, they can nevertheless be quite beneficial in the long run.
Look For A Co-Signer
Request a co-signer for a bank loan from a parent, grandmother, or any other person with strong credit. A co-signer is a credit-worthy person who is willing and able to assume responsibility for your student loan payments after you graduate from college if you are unable to do so on your own.
Your co-signer can assist you to grasp the consequences of high-interest rates and rigid repayment arrangements that some private loans may entail. So seek assistance from your financial aid consultant. If you have a solid co-signer, the student's credit rating normally doesn't matter.
In most cases, a student must wait until they are 18 to enter into a private loan deal. You might also borrow money from a family member and prepare a contract specifying the terms of return.
Fill Out The FAFSA
On the FAFSA website, fill out the Free Application for Federal Student Aid. The FAFSA will often provide you with viable financial choices for your school. Stafford loans, for example, may allow you to borrow money without a cosigner. 
The age requirement for federal assistance is 16. Present the notion of a Parent PLUS loan to your parents. These are government-backed education loans that are offered to a student's parents. These loans are also based on need, and the cost of attendance will play a big role.
Meet The Loan Eligibility Requirements
While you do not have to be 18 to get federal help, you must have completed high school or the equivalent. Pass a GED exam or an ability-to-benefit examination. Even with a co-signer, getting a loan might be challenging since minors lack a significant credit history that demonstrates their capacity to manage money.
Your credit score may not matter as much if you have a reputable co-signer with an excellent credit score and a high wage. In most areas, a student must wait until they turn 18 to get into a loan deal with a private lender.
Use your loan funds wisely
Student loans are only meant to be used for educational reasons. The school will normally apply the loan to tuition first, then issue you a check for the balance, expecting that you would use the money for books, rent, transportation, computer software and hardware, and other school-related expenses.
Conclusion
There is plenty of money available to help you pay for school-related expenses. Look for school loan for 16 and 17yr-old student on the internet. If certain requirements are met, such as the presence of a co-signer, many reputable institutions will lend money to a minor. Don't assume that private loans are a viable option because eligibility differs by state.
FAQS
Is it necessary for me to be accepted before applying for financial aid at a specific university?
No, after October 1, you can apply for financial aid at any time. To receive money, you must be accepted and enrolled at the university.
Why am I unable to submit my financial aid application before the 1st of October?
Each year on October 1st, the FAFSA application opens. Furthermore, the 2017-18 FAFSA's usage of prior-prior tax year (PPY) tax information allows students and their families to complete the FAFSA form as soon as it is available.
How can I apply for a Pell Grant or other need-based financial aid?
Fill out a FAFSA. Check the appropriate options if you're interested in student employment, student loans, or parent loans. You are not committing to accept this form of assistance by ticking these boxes.
You will have the option to accept or reject each component of your assistance package at a later time. If you leave these boxes unchecked, the number of awards you receive will not grow.