The University of Miami's main campus is in Coral Gables. It's a leading private research university in Miami with a student population of around 17,000. The twelve colleges and schools found in the university offer a variety of courses and degrees to their student body.  Here we will see about Does The University Of Miami Have Single Dorms?
There are single dorms options available at the University of Miami. Like other universities, if you want a room to yourself, you'll have to pay way more than a shared room's price. The freshmen students at the university stay in the Stanford and Hecht Residential Colleges. Students that live in Miami can opt out of the dorm setting if they wish to do that. 
The University Village has seven buildings with various unit patterns to choose. The Ibis model has one bedroom with one bath, and it is the only type in the university village to have a single dorm. There are 41 of these single dorm rooms available in the different buildings found here. A student needs to have 60 credits before moving to the university village. That's why it's occupied by juniors and seniors. 
The Lakeside Village is a relatively new housing that opened around August 2020. In this village, the unit layout that offers singles is the Osceola and Oak units. They're both one bedroom and one bath dorms built for single occupancy. Lakeside village is open to sophomore students and older students, but some freshmen live here as well. The dorms have all the necessary amenities like study areas, kitchen, Wi-Fi, vending machines, laundry, bathroom, and more. 
The Pearson Residential College, Mahoney Residential College, and Eaton Residential College offer standard single dorm rooms to sophomore students and upperclassmen. Since there are fewer single dorm rooms than doubles, it can get competitive to secure your spot unless you register early for it.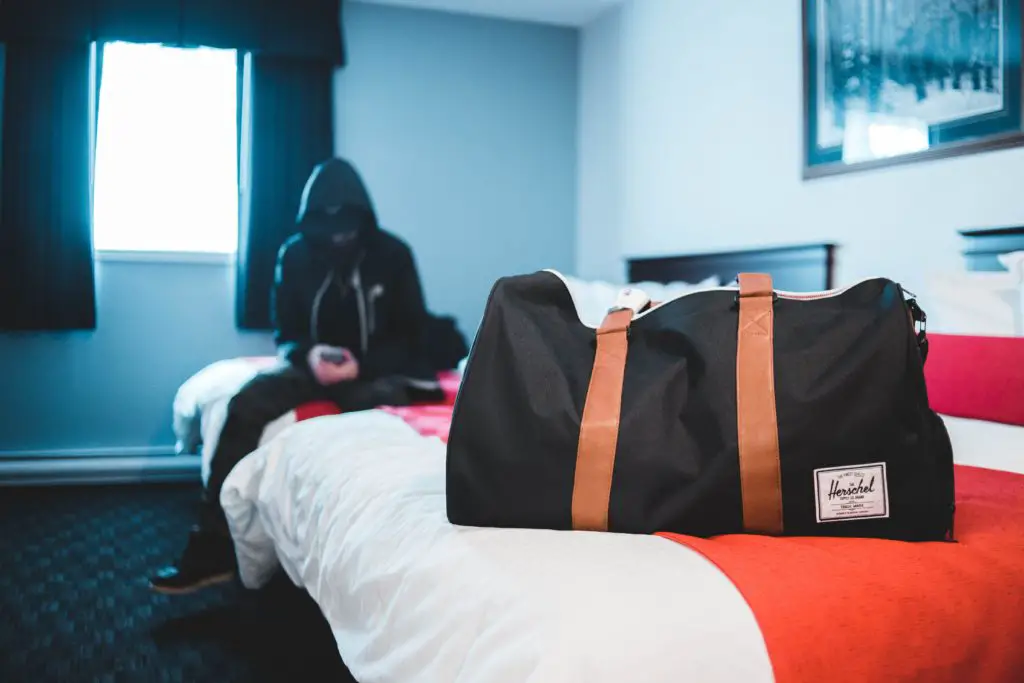 Cost of Living in Single Dorms
It's no surprise that single dorm rooms cost more than shared rooms. Since you'll have the entire space for yourself, the cost that comes with that type of living can vary depending on your room. The room rates mentioned here are for undergraduate housing only as the university does not have on-campus housing for graduate students. 
The rates for a single dorm room in various housing places around the university are:
Small single dorm rooms at Hecht and Stanford for freshmen: $11,980 for an academic year or $5,990 per semester.
Standard single rooms at Mahoney, Pearson, and Eaton for sophomore and older undergraduate students: $14,220 per academic year or $7,110 per semester. 
Ibis room layout at the University Village for juniors and seniors: $10,630 per fall and spring semester or $4,080 for Summer Term C.
Osceola and Oak unit layout at the Lakeside Village for freshmen, sophomore, and older students: $11,000 per fall and spring semester or $7,325 for Summer Term C for Osceola. $11,650 per fall and spring semester or $7,750 for Summer Term C for Oak.
Students should note that the rates are applicable for the dorms only. It does not include all the additional charges that you may have to pay upon arrival and it doesn't include any meal plans as well. 
Important Things To Know About Housing at the University of Miami
Students who aren't local Miami residents have an option to live on-campus or off-campus during their freshmen year. If they decide to live off-campus, they need to submit an exemption request to the required authority. Are the first-year students guaranteed a dorm? It depends on various factors. 
If you're an incoming fall semester student and you apply for housing before the deadline, you'll probably get admitted. The same cannot be said for students that miss the deadline or if they're enrolling in the spring semester. The University of Miami usually manages to house all of its first-year students somewhere in the university, but it's not guaranteed. 
If you're an older student then your chances are even lower. Unless you apply before the deadline, you could miss your chance to secure any kind of housing at the university and might have to find a place off-campus. It's harder to get a single dorm than the shared one so it's recommended to send in your application early if you don't want to share your space with anybody else. 
Conclusion
The University of Miami has single dorms available for freshmen and older undergraduate students as long as they're willing to pay for it. The rate for living alone can be quite expensive but worthwhile as well if you have the funds for it. 
Frequently Asked Questions:
How Can I Get A Single Dorm At The University Of Miami?
You can mention that you need a single dorm while filling out your housing application through their website. Early applicants have a higher chance of securing single dorms.
Are The Dorms At The University Of Miami Co-Ed?
In a way they are co-ed. Although roommates are assigned based on the same sex, male and female students often live in the same building. If one floor is full of female students, the other will be filled with male students and so on.