Before choosing a sporting code at the University of Montana, the only thing you need to do before doing the homework beforehand. The reason for this is because there is much from which to choose. You can decide to take up activity on a representative basis as a student-athlete or choose to belong to one of the sports clubs for recreation or fitness only. The University of Montana's website provides all the necessary information on each sports code. Let's check what sports does The University of Montana have?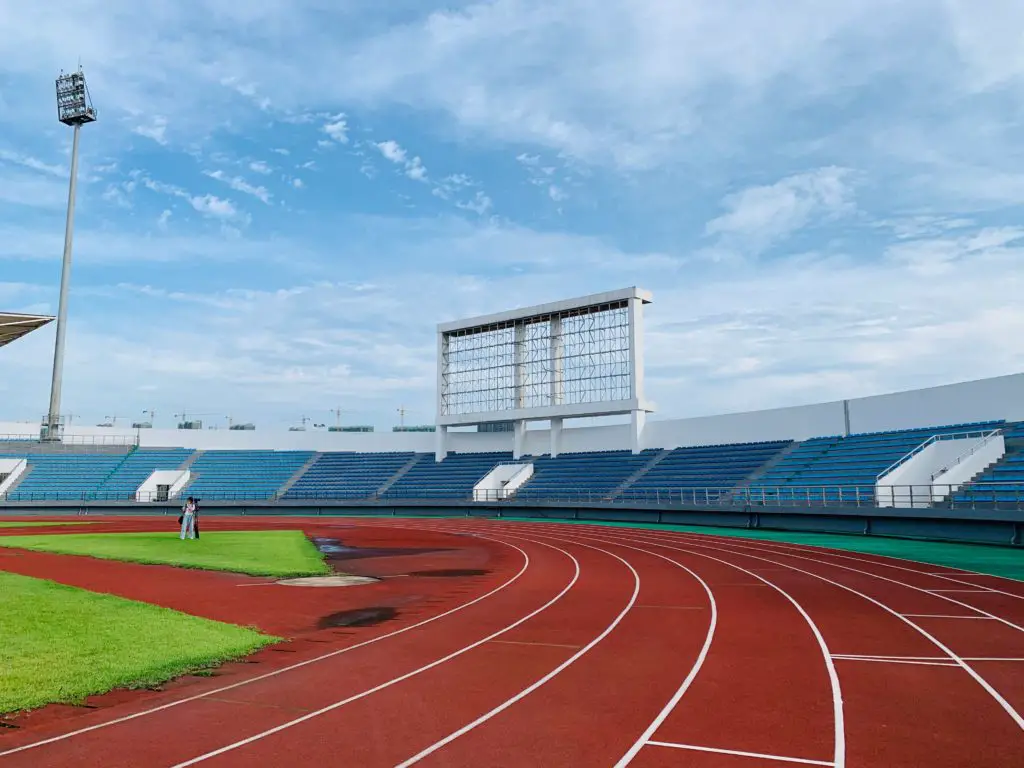 The University of Montana has all the regular sports offered by most universities. These include football, athletics (track and field), basketball, cross-country, softball, tennis, golf, volleyball, soccer, and swimming. There are codes exclusive to men and women and some that are inclusive. Some University facilities are open to the public, while most are for students only. We will dive into more detail about the different codes below.
The Different Codes and Gender
Football is a code exclusive to males at the university. Athletics, basketball, cross-country, tennis, and swimming are available to men and women. Softball, volleyball, soccer, and golf are exclusive to females. The University pool and golf course are also open to the public. Students who participate in these sports do so on a representative basis. Each code has a schedule, a roster, and a place on the University calendar. 
The Outdoor Program, Fitness Classes, and University Facilities
For those who enjoy the outdoors, there is a unique program. The program offers rock climbing, cross-country skiing, and kayaking classes. There are also organized trips.
Students who prefer indoor activities can enjoy an indoor climbing wall and rent out the equipment. 
Students who want to keep fit while studying can participate in group fitness classes. 
These classes are facilitated by qualified fitness personnel. 
This personnel is also available to orientate students unfamiliar with gym equipment.
Other robust and up-to-date facilities are available across the University campus for students to participate in sports activities according to their interest and intensity levels. 
A rehabilitation center assists athletic students in recovering from injury.
Fitness and Recreation Center, Rhinehart Athletic Training Center, and Washington-Grizzly Champions Center
The university caters to fitness beginners or those more advanced in their fitness journey. 
The Rhinehart Training Center is a holistic training center that boasts advanced rehabilitation facilities.
The rehabilitation facilities include: 
Electrical stimulation units
Whirlpools
Free weights, and
Balance boards
Six hydrotherapy units
There are also the following facilities:
Personnel offices
A consulting office for doctors and nutritionists to meet with athletes when necessary, and
Classrooms 
There is an athletic training curriculum taught by qualified personnel to athletes.
The Champions Center is the training facility for all University of Montana athletes. 
The facility's features include:
Nutrition Center
Weight Room
Cardio area
Locker rooms for staff and athletes; and
Offices for training center personnel
Intramural Sports and Associated Students of the University of Montana (A.S.U.M)                                                                 
The university also encourages students to find their favorite team or start a new team through the Associated Students of the University of Montana (A.S.U.M.) sporting clubs. Tournaments are also arranged between the clubs on a friendly basis to encourage camaraderie between each sporting club on campus. These also help students take the edge of their academic program and have fun while at university. Some of the sports clubs include:
Dodgeball 
Laser tag 
Soccer
Lacrosse teams
Ax-throwing
Frisbee
Women's rugby
Taekwondo 
Conclusion
There are many codes to choose from at the University of Montana. The university caters to students who want to pursue sports seriously, recreation, or keep fit. The training and rehabilitation facilities available at the university encourage participation and support all interest levels. If you choose to represent the university in a specific code, you will follow training regimens, rosters, and schedules. Sporting scholarships are available for prospective students who wish to pursue sports alongside the academic program. In addition, the Athletics Academic Services are available to support students to ensure that they maintain high standards of academic excellence while participating in sports.
Frequently Asked Questions
1) Can you participate in the university's sports programs without being enrolled?
Yes. There are facilities such as the golf course and the swimming pool open to the public. The golf course has a fee attached to it. However, most of the other sporting codes and membership in sporting clubs are exclusive to enrolled University students.
2) Are there sports scholarships available from the university?
Yes. Students interested in becoming student-athletes at the University of Montana should directly contact the Athletic Department. Unfortunately, the information is not available online.
3) Does the sporting program interfere with the academic program?
Yes. However, there are the Athletic Academic Services (A.A.S.) to help athletes balance their athletic and academic pursuits while at the university. Academic advising is one of the main priorities of the A.A.S. staff. 
They advise course selection to ensure that the university's general education and graduation requirements are met; this is done in close partnership with faculty members in the various significant departments. 
Athletes are also held to stringent academic requirements mandated by major external academic athletics regulators, such as the National Collegiate Athletic Association (N.C.A.A.).
There are routine checks of the athletes' combined grade point average and the number of credit hours completed. 
A.A.S. now provides a new course for all athletes during their first year to help ease the transition to college. 
This course includes the university's rules, time management, N.C.A.A. rules and regulations, study skills, reading skills, and writing skills. 
For students who have advanced in their undergraduate studies, the A.A.S offers career workshops on graduate degrees, composing resumes to land the right job, how to handle interviews and the importance of networking in careers.