It is a new year and that means new students are going to be enrolled, and it will be a new, exciting experience to initiate some new girls or sisters for your sorority. Now, you will need a good initiation is not complete without gifts for the new recruitments. Or maybe you are planning to give your best friend a gift congratulating for the initiation or your daughter. Down below are gathered in a neat list of best gift to give to the newest member of the sorority As it a big milestone in the college journey. Let us know about that the Sorority Initiation Gift Ideas.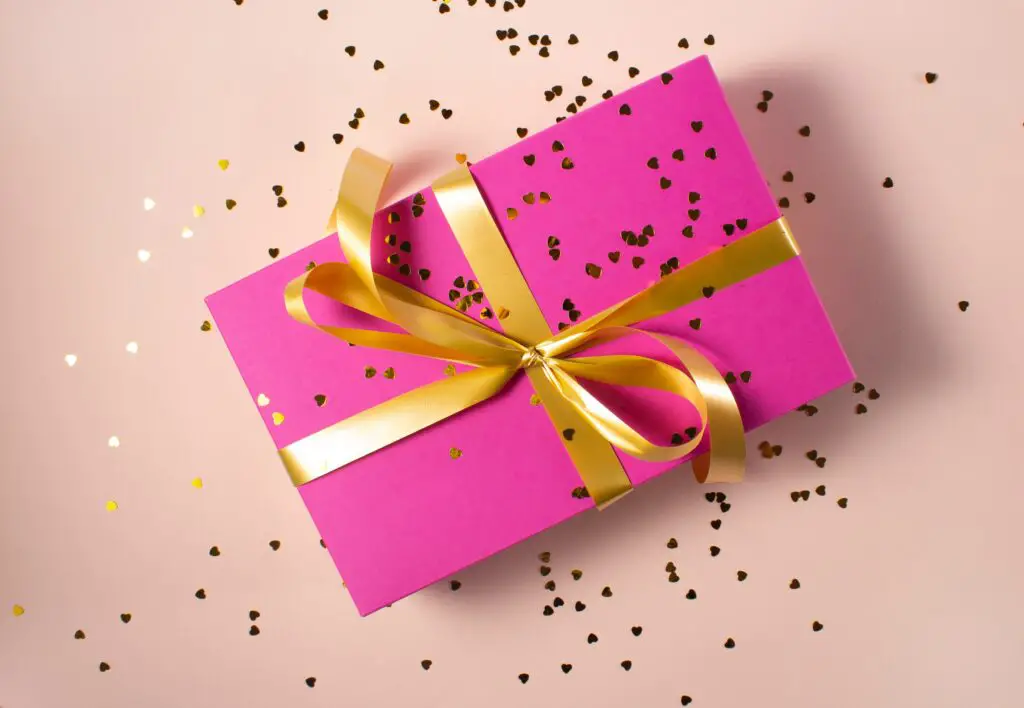 A Gift For Your New Sorority Sister's Initiation
Since initiation is very important in a college girl's life it requires a big or a small heartfelt present, and now it can be from your big sisters, or it can be you giving it to your daughter for her initiation a gift can be just celebratory and can make this new chapter even more exciting for the new sorority member whoever they are and some of these gifts are perfect for the ritual, and you can use it as a gift basket. Let's look at the put together list, and after you can decide what you want to give as appreciation and initiation gift for the new sister:
1)      Sorority necklaces or rings
Some sororities have a tradition to complete the initiation with offering a piece of jewelry and such as:-
•  a ring with the sorority emblem, 
•  letter of the name of sorority or
•   sorority themed bracelets with the person's name on the bead for a more personal touch.
Of course not every sorority has to be this way but if you want to try something new with your sorority this could be something that makes yours unique and make the new sisters joined or the previous ones to shine out into the crowd and represent the sorority with more confidence.
2)      Sorority flag
After becoming a part of a sorority, that are to represent it from the point on when they are initiated. That is the reason this would be a great sorority gift for your new Little. It has multiple purposes too, they can use it as room decor so put up on the room door just to signify the sorority they proudly belong to. Anyway they use it, it would be a very memorable gift even after their graduation to remember all their sisters close to their heart
3)      A-frame
Yes, what better way to memorize the first initiation with their big and maybe a group photo with all of their sisters old and new in one photo and what would make it even better is putting that photo into a photo frame wooden or acrylic, and it can be put into their rooms on the bedside tables and would make for a lovely gift from which would definitely make them smile whenever they peek a glance at it and would indefinitely make them remember you for the gift on a very important day of their life.
4)      Journal or a planner
A special gift especially in a sorority as many events are to be planned during the year and a planner is just the thing they would need to note down various to-do tasks and would keep them updated on what has been done or is incomplete and need attention. 
Or maybe you can gift journals personalized ones with their name written on it, and they can use it for either putting out their inside thoughts and deal with their emotions as college is a roller coaster or maybe still use it as a notebook if they are not into Journaling and use it for making class notes and important details or note out important dates for events or exams or project due dates. In a gist it would be a great addition to their life whoever they plan to use it, they would appreciate the gift.
5)      A blanket
Seems simple enough, but it is not as simple of a gift as you think, a blanket is a very heartfelt and thoughtful gift for a sorority girl especially given by a big to a little this would make their initiation even more memorable. A blanket is much needed during the cold seasons and if it's super soft and keeps them super warm they would be extra thankful to you, so pick out a good one from the store. 
To make it even more special get a sorority monogram on the blanket, and it would be an official sorority initiation gift and that does sound very special hence a special gift.
6)      A handwritten note
It still remains the sweetest gift you can give someone in our new modern world and this gift would specifically be for the parents that want to congratulate their daughter on the initiation and for crossing such a big milestone in her life and a written note by her family would be just what she needed before she stars a new chapter with her sorority sisters, and she would feel appreciated and would absolutely love the gift. Go on, try it.
7)      A sweatshirt 
Why don't we give the new sorority sisters to feel even more welcome by gifting them with an official sorority merchandise such as a sweatshirt that can be used if they wear it to class in winter or maybe just lounge on the couch reading books or watching movies. This would make a special gift for the one you plan to give it to, whether it be a daughter or just your fellow little, it would work as a great initiation gift.
8)      A sling bag or a tote bag
College is a very busy place other than the Extra-curricular events there are a lot of classes, a lot of tests, and a lot of time spent in libraries. What better way to help your daughter or your Little to keep up with the hectic schedule of college other than with a cute little bag or a designer bag such as a tote bag with a sorority monogram on it or a sling bag with just enough space to carry around all the study material they may need and other essentials like female products. 
9)      Mugs
Nothing says care like coffee mugs and with big sorority initials they would thank you each morning while they smile and drink that cup of coffee, or maybe you can give out personalized cups.
There are other things also available in this department, such as:
•A water bottle – with the sorority sticker on it or with Greek letters of the name of the sorority.
•A tumbler – All sorority girls love a tumbler and why not they are cute and colorful and with customization can be an official sorority merchandise given at a special initiation time from their big. A wine tumbler for the drinking age ones and a coffee tumbler if you want to be on the safe side of the gift giving. Anything is good, just pick out something that isn't too expensive and loos very aesthetic and cute, and they would love it.
10)  A pillow cover with sorority initials or colors
How about a personal gift something that can be useful and also a great reminder of their sorority sisters, A pillow cover, this would be a perfect idea for a gift. Gift them a pillow case in sorority colors and if not then maybe something in a pink or white, a neutral color that would go with any dorm room or apartment they plan to live in. Make sure the pillow case is comfortable and easy to clean afterwards. Making their resting time more comfortable is the best thing as gift they can get, and especially from their sisters.
Conclusion 
As said before an initiation into a sorority is a very special day for a girl and whether it's your Little ones or your daughter that got in it's always exciting and a happy moment for them, and it's just a very special time, and you can make it even more special with the gifts on the list just take your pick and decide what they would like on this day and see what you can or make for them, and we are pretty sure they would be super grateful for it.
FAQs
Q.  Is it necessary for a big to initiate the new sisters with a gift, and does it matter if the gift is expensive or not?
A. To answer the first part of the question,  The answer would be no it's not really necessary if it has been written in the code or the rule book of the sorority then it is important that you pay attention to thus part of the initiation too but if it isn't written anywhere, and it's never been done you don't have to do it and just give the new member a warm welcome with a gift basket or something such as a note written by all the big or just you in the sorority. As long as they feel welcome and part of the group, it does not matter.
Now to answer the second part of your question, again it would be a big no because if you do have to give out a gift, or maybe you just want to for making the initiation more important for the Little then you can pick out anything that can be given as a gift you will notice a lot of things on thus list that you don't need to put a lot of money and are simple yet special and thoughtful and greatly appreciated you'll see later on.