For some ladies, the decision of going through recruitment is either an absolute 'yes' or an absolute 'No'. Then there are other great numbers of ladies who would dream of joining a sorority only to realize that they don't qualify for the basic eligibility requirements. Let us know about 'Informal Sorority Recruitment'.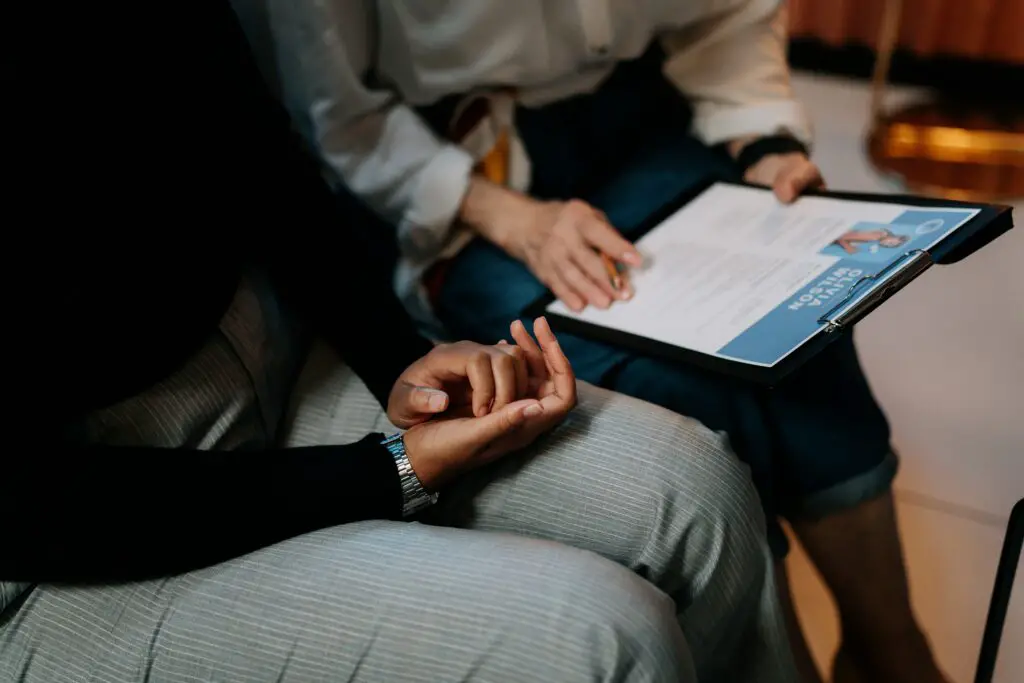 Informal Sorority Recruitment:
Transferred to another university
Decided to give sorority life a chance
Got dropped from the sorority before the bidding day
Achieved the minimum grades set by your favourite sorority
Don't lose your heart because you can still be a part of your dream sisterhood through informal sorority Recruitment. In today's article, you will get to learn everything related to Informal Sorority Recruitment. 
What is Informal Sorority Recruitment?
The members of the sorority have the responsibility of reaching their total chapters. When sororities are unable to achieve that goal through the formal recruitment process, informal sorority recruitment becomes the saviour. 
Informal Sorority recruitment or Continuous open bidding (COB) is when the recruiters of a sorority engage with potential new members (PNM) outside the formal recruitment time. Unlike formal recruitment, there are no silent rules and long party days. Instead, COB reaches out to a potential new member and gets to know a possible sister better. 
The informal recruitment is different for each chapter. While some prefer going out on dinner dates, others may invite the PNM for a board-game night. However, one thing in common is that these informal meetings are always fun!
How to sign-up for Continuous open Bidding (COB)?
Continuous open bidding is just another name for informal sorority recruitment. Some other names that are used synonymously include: 
Continuous open recruitment (COR)
Spring rush*
Spring recruitment*
Deferred recruitment
*Some universities may hold sorority recruitment during spring. 
You should sign-up for deferred recruitment if you fall under one of these conditions:
You have never been initiated to the National Panhellenic Conference.
You have not received a bid from the recent form recruitment.
You have met the minimum GPA requirement of the university or a chapter to join the sisterhood.
When it comes to informal recruitment, you don't have to spend your time applying online and later attending several parties in a row to find your match. 
However, one needs to be proactive to be considered for COB. Some of the common ways to enter the informal recruitment process are as follows:
Reach out to sororities on the social media
The best way to stay updated about deferred recruitment is by following the sorority on social media. If you don't find much information on the feed, feel free to DM the person. 
Some groups deliberately avoid mentioning the dates of these events because girls who are genuinely interested would approach them directly. This way, they can have a better pool for selection.
Befriend the existing members of a sorority on campus
Most of the time, COB is just word of mouth. This means that networking can come in handy in the process. You can easily find a sister in your class and extracurricular activities. 
The process should not be much difficult because most of the time, members of sororities are super excited to share things related to their sorority. Moreover, if you develop a good bond with a sorority member they can even vouch for you.
Reach out to the Greek Life Department at the University
Another alternative is to send an email to the Greek Life Department of your University. As they can easily help you connect with the recruitment chair or president of the sororities. 
It may make you nervous in the beginning but you never know when a single Email can help you reach your destination.
Dress code for the Informal Sorority Recruitment process:
The sorority ensures that they remain true to the Informal recruitment process by remaining completely informal. So, when it comes to dressing code, there is nothing standardized. However, it is always better to ask what you should wear even if they don't tell you upfront about it. 
Either way, ensure that you put in some effort to appear presentable by taking the following measures: 
Brush your hair well
Put on a nice and event-appropriate dress
Apply some make-up, if you practice it regularly 
Avoid using a strongly-scented perfume
5 Tips to ace your Sorority Recruitment process: 
Be Proactive – Reach out to your favourite sororities:
Sororities would never just come up to and hand out the bids. You need to prove your worth to inform them that you are a potent new member. However, they will never know unless you make the first move.
Follow your favourite sororities on social media. Get to know them better and let them know about you too. Update your social media account and showcase things that matter to you. Whether it be books, animals, music, thoughts, or opinions. If you like their posts and ideas, feel free to comment or DM them about it. Just don't overdo it or you will end up looking desperate.
If you can find the Name and Email Address of the chapter president or the recruitment head, compose a message and let them know that you are interested and open to COB. Being proactive can be uncomfortable in the beginning, especially if you have a shy personality. However, it will be worth the effort. Moreover, you never know when you will hit the jackpot.
Don't fake yourself into the Chapter: 
Recruitment is a mutually selective process. It means that the sororities must not only like you but should also go the other way around. You must try to look at things from a logical lens. 
If you are not honest and transparent with yourself and the sorority, you are more likely to dislike the community and leave it. A true sisterhood would love you for the real you. It means that you don't need to pretend to be extra quirky, rich, or beautiful to be a part of the sorority.
Don't be swayed by all the Glitters:
For some, the COB events are super fun while others may find them to be boring. In the end, it all boils down to your personality and interests. 
Irrespective of the charm, you must always consider other factors such as conversation quality before saying 'yes' to a sorority group. COB events should not merely consist of gossip and love interests. You must be able to have deeper conversations on various ideas and issues. Some questions that can give you better insights into the situation are as follows: 
Is the group genuinely interested in you?
Do the chapter members seem genuinely interested in their sorority?
Do you feel comfortable talking to the sisters in the chapter?
Does the conversation feel one-sided?
Can you trust the members of the chapter?
Asking yourself some of these questions can throw light on your future experiences, that is if you mutually decide to join the sorority. If you feel valued in the conversation then it is a good sign. However, if you feel uncomfortable or ignored, it is better not to join the group. 
Ask more Questions and Stay Engaged:
Whether it be a formal or informal sorority recruitment process, the members of the chapter are looking forward to PNM who are genuinely interested in their chapters. Asking genuine questions related to the sorority can be a great way to showcase your interest. However, you must tread carefully as the wrong sets of questions can put you in a negative light. 
Raising concerns and queries not only shows your interest in the sorority chapters but also keeps the smooth flow of the conversation. Who knows when a question would move your recruiter? Some questions that can keep the conversation going are as follows: 
What is life at the chapter house like? Are there any memorable events that share your current personality? 
Is there any personal advice that you would like to give while going through the sorority recruitment? 
What makes your chapter different from the others in the university? 
What are the challenges that sisterhood has helped you overcome? 
What does sisterhood mean to you?
Remember not to tread on forbidden topics during the recruitment process. The list includes alcohol, drugs, boys, religion, politics, money, bad-mouthing other sororities or fraternities, and other obvious things. 
It's 'OK' to Turn Down a Bid:
If a sorority offers you a place in their chapter, you have a limited time to accept it. Typically, the period can range from 24 to 48 hours. However, don't let this limited time frame make you feel obliged to accept a bid. Trust your gut instincts and turn down the offer if it doesn't feel right. 
The decision to join a sorority must be a mutual decision which means that both sorority and you must complement each other. It should not be influenced by your mom, friend, grandparents, or anyone else. 
Remember, it is better to avoid joining a sorority rather than leaving it after a couple of months. So, take your time and avoid rushing into a decision. Most importantly, trust your gut instincts. 
 Conclusion:
Continuous open bidding (COB) isn't as popular as formal recruitment but it has benefits of its own. If you were denied entry to a chapter due to your GPA, lack of certain skills, or some other reasons, informal recruitment is your second chance.
We hope that our article will help you find your perfect sisterhood. Good luck!
Frequently Asked Questions (FAQs)
What happens after I accept a COB bid? 
As soon as you accept a bid, you must sign a COB membership recruitment acceptance binding agreement which states that you cannot bid for any sorority further.
What if my bid gets declined? 
If your bid is declined, you can wait for the COB to occur once again or go through the formal sorority recruitment process.
Are there any other ways to get involved on campus?
Some other way to get involved on campus includes joining a volunteer service, clubs, undergraduate research, etc.