In the United States, most renowned medical universities fail to admit a majority of the applicants only to bring in the best of the best. The State of Virginia is home to some of the best pre-med schools in the United States. For you to get into any of the best pre-med schools in the State of Virginia, you have to be very diligent in preparing and knowing the best options and requirements if they suit your learning needs. Let us know more detail about 'Virginia's 10 Best Pre-Med Schools'.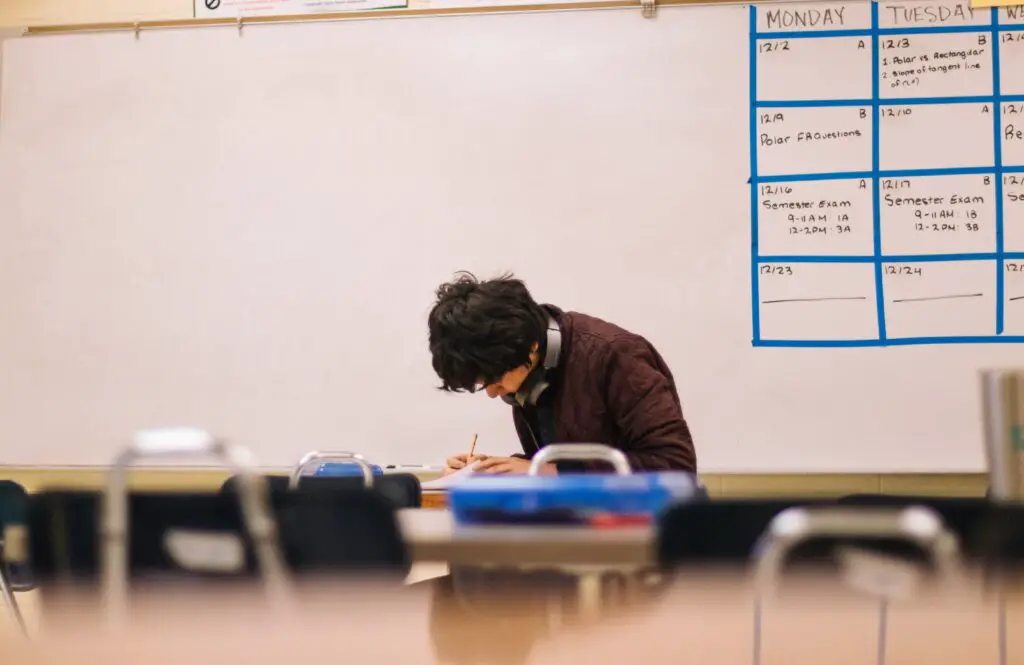 Virginia's 10 Best Pre-Med Schools
Some of the best 10 are the University of Virginia, Virginia Commonwealth University, College of William and Mary, James Madison University, George Mason University, College of William and Mary, Virginia Polytechnic Institute, and State University, George Mason University, James Madison University, Liberty University, Old Dominion University, University of Richmond, and Washington and Lee University.
10 Best Pre-Med Schools in Virginia 
Although Colleges and Universities apply different strategies in approaching pre-medical studies, applicants should pursue pre-med pathways to expect diverse kinds of science experience and fulfill medical school requirements. The best pre-med schools in Virginia are: 
UNIVERSITY OF VIRGINIA: Ranked as 25th in the United State and regarded as the premier school in Virginia, the University of Virginia has a 23% acceptance rate and has earned a distinction not just because it sends more students to med school compared to others but also has an amazing pre-med program that helps students get equipped by finding research opportunities and volunteer jobs that can help build their experience. 
VIRGINIA COMMONWEALTH UNIVERSITY: The principle of information is what Virginia Commonwealth University (VCU) builds its pre-med track on striving to make sure every student in the program meets their expectations both during the undergraduate program and as they head to medical school. A commitment to a range of information sees students get access to Canvas, a learning portal that contains an easily accessible knowledge base of articles about every aspect of the pre-med track at VCU. These articles help the student plan their coursework. The acceptance rate at VCU is 90.6%.
COLLEGE OF WILLIAM AND MARY: When seeking to go through the stress and challenges of accomplishing a pre-med program then the College of William and Mary is your adequate bet because the pre-med program there calls attention to the resources available through the school's Cohen Career Center. The center enables students to access jobs for the actual mastery acquired during their undergraduate years. The school's pre-med advising resources offer students lots of direction even covering studies from MCAT and med requirements search. The approval rate from the College of William and Mary is 42.2%. 
VIRGINIA POLYTECHNIC INSTITUTE AND STATE UNIVERSITY: It does not count what major you're seeking, the pre-med program at Virginia Tech delivers every significant pre-med essential. The program here covers a range of majors which includes chemistry, biology, engineering, biochemistry, human nutrition, and psychology. Advisors work closely with students guiding them toward a medical school that will suit them best and ensuring that they have nurtured the competencies expected by that medical school. Also, giving them the best opportunity at succeeding as medical professionals. 
GEORGE MASON UNIVERSITY: Applicants who plan to apply to the pre-med school at George Mason University (GMU) are provided with clear guidelines to follow, which cover every topic they will be tested on in an MCAT exam. Although the pre-med at GMU is not a major, it definitely is comprehensive as the school organises webinars and communication sessions to keep students mindful of their choices. This type of pre-med program ensures students are both impacted by their subject knowledge and other resources available to them. The advising team at GMU makes sure students have the required knowledge they need to succeed in medical school which includes enrolling in the right classes and getting clinical and volunteer experience that will impress medical school, and admission counsellors. The approval rate at GMU is 89.2%.
JAMES MADISON UNIVERSITY: The pre-med pathway at James Madison University (JMU) avails guidelines on course activities and competencies for students who are interested in being a Doctor of Medicine, Doctor of Osteopathic Medicine, Doctor of  Chiropractic, Doctor of Podiatric Medicine, and Doctor of Naturopathic Medicine programs. At JMU, physicians serve as the front line of Medicine so be ready to shadow a physician and also take part in paid or volunteer work in clinical practice. The pre-med program offers students the responsibility of examining patients and monitoring their health condition and progressing the physician's order by performing and interpreting a diagnostic test. 
LIBERTY UNIVERSITY: With a wide scope of genetics, cell biology, biochemistry, and advanced human anatomy and physiology, the Bachelor of Science in Biomedical Sciences (Pre-Med) program at Liberty University (LU) is developed to equip and propel students for medical school, dental school, pharmaceutical school, and any medical related schools. The pre-med program deliberately aims at upscaling your efforts in the Medical College Admission Test (MCAT). 
OLD DOMINION UNIVERSITY: The advisory team at Old Dominion University (ODU) helps Pre-health students appropriately plan their school work and prepare for medical school by guiding them on classes to enroll in, how to research opportunities, and obtain clinical knowledge. The program gives students a chance to shadow physicians and work in hospitals in the second year but the final two years are based primarily on coursework and research.
UNIVERSITY OF RICHMOND: The school of pre-health at the University of Richmond provides adequate resources and time for the director of pre-health studies to compose meaningful program components such as MCAT preparations, mentoring, shadowing programs, and clinical internships. Every year, at least up to 300 students including the first year take up the pre-health study curriculum. The pre-health programs at Richmond have benefits like MCAT in-house preparation courses, study abroad programs, and program eligibility for different majors. The acceptance rate at the University of Richmond is 31%. 
WASHINGTON AND LEE UNIVERSITY: The Health Profession Advisory Committee at Washington and Lee University (W&L) offers advice and guides students to prepare for the MCAT, DAT, and GRE. W&L has an excellent placement record for students going to med school. In the last 10 years, W&L has successfully helped 90% of students who applied for medical school through them.
Conclusion
Now We've learnt about 'Virginia's 10 Best Pre-Med Schools', While preparing for medical school, you are strongly advised to get on a pre-med track which is not a major but rather an advising track with vital elements that will aid you on your career path. The State of Virginia is home to some of the best pre-med schools in the United States, all you have to do is do proper research to find a pre-med school that suits your learning needs. 
FAQs 
WHAT IS A PRE-MED SCHOOL? 
A pre-med school is a pathway for students who aspire to a profession in the medical field. This pathway offers adequate preparation with the required information needed to succeed. All pre-med schools have different approaches to their pre-med programs. 
WHY IS A PRE-MED SCHOOL IMPORTANT? 
Although required courses vary by school, a pre-med program proves to medical schools that you have attained the experience of being a medical student. It also prepares you for the Medical College Admission Test (MCAT).