The case of admissions is an ever-trending situation as several people continually seek to get into schools of all sorts. The region of California isn't left out, as its schools also receive large application volumes from students. In this region, we have one of the thriving schools- UC Irvine. Let us know about 'UC Irvine Acceptance Rate And Admission Statistics'.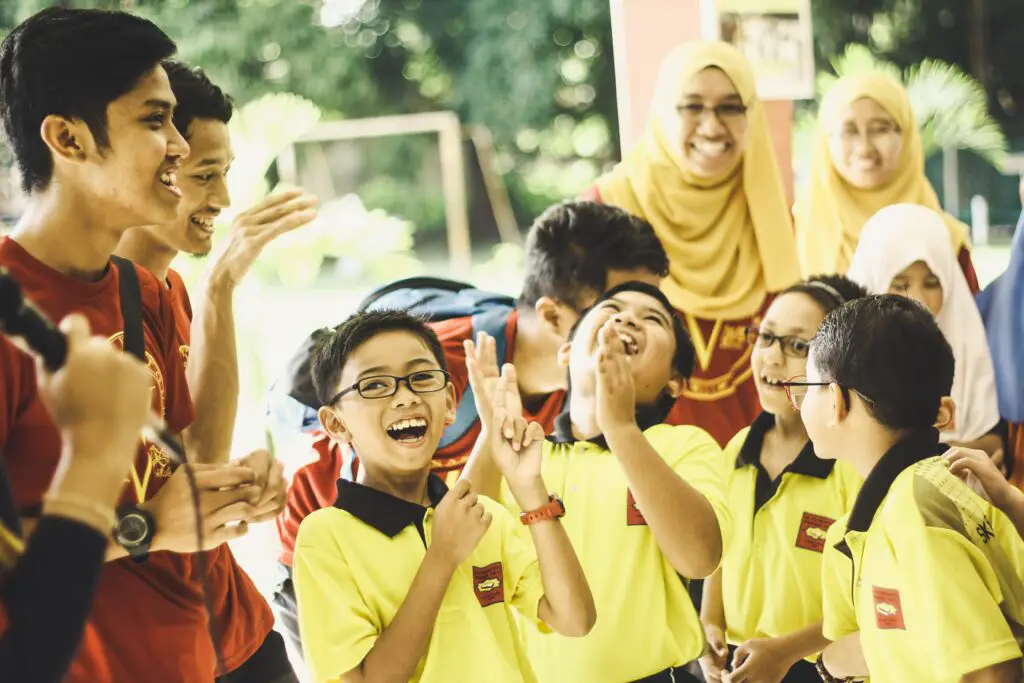 UC Irvine has an acceptance rate of 21% on a broad scale. However, its acceptance rate differs between first-year and transfer applicants, with the latter being 41% and the former being 21%.
What Do I Need to Know About UC Irvine Acceptance Rate and Admission Statistics?
The acceptance rate is a term widely used in the educational field. It is influenced by the competition for college spots by students. Hence an UC irvine acceptance rate and admission statistics gives an insight into the number of students admitted per session. 
There are schools known for a high acceptance rate, while some others tend to be lower. However, let's see where UC Irvine falls on this table. 
First Year Applicants
The first-year applicants, popularly termed freshmen are potential students without college experience. UC Irvine recorded a total application of 119,210 and successfully admitted about 25,000 students. This correlates with the acceptance rate stated earlier. 
What Can One Study at UC Irvine?
UC Irvine is a citadel of knowledge with an immense workforce and program facilities to give the best education. They offer majors in over 85 programs and over 70 minor programs. UC Irvine provides a bachelor's program in the following courses.
Engineering and Technology
UC Irvine offers several engineering programs. You can study electrical engineering, software engineering, chemical engineering, biomedical engineering, mechanical engineering, etc. 
Social Sciences
For students with enthusiasm toward human society, politics, and the economy, UC Irvine also has courses for you. One fantastic program UC Irvine offers is foreign studies such as Asian American studies, Chicano and Latino studies, etc. Other social science programs include Economics, Anthropology, Gender and Sexuality studies, etc.
Medicine and Health
Special medical science programs are also a feature of UC Irvine. They offer Public Health, Pharmaceutical Sciences, Nursing Science, Psychological Science, etc. 
Environmental Studies and Earth Sciences
You will also find programs focusing on the ecosystem and the relationship between human culture and the environment at UC Irvine. Such programs include courses like Social Ecology, Earth System Science, Urban Studies, etc.
Computer Science and IT
They offer several courses in the computer and IT field, such as Software Engineering, Data Science, Computer Science, and Engineering, etc.
Other lines of programs include,
Dance
Film and Media Studies
Art
Business Economics 
Business Administration 
Literary Journalism
Education Science 
What Do I Need to Get Into UC Irvine?
UC Irvine offers both bachelor's degree programs and graduate programs. So the requirements will differ based on the program of enrollment. In addition, some programs may have specific requirements, so it's best to go beyond the general requirements and seek information on your chosen program.
Bachelor's Degree Program
Test Scores
The standardized test is required for college entry, especially in the United States. These tests include the American College Testing(ACT) and Scholastic Aptitude Test(SAT). ACT and SAT scores are both required by UC Irvine for an undergraduate program.
An ACT score range of 24-34 is ideal for UC Irvine, while SAT maths score between 650-790 is accepted. For SAT reading and writing UC Irvine agrees with the range 600-720. 
High School Transcript
This is a rundown of your grades in high school. You'll need to upload your transcript upon application, and the better the grades, the higher your chances at admission.
Recommendation Letter
The letter of recommendation should be from your high school. So a teacher can help out with the letter. However, the school counselor could also handle recommendation letters. 
Graduate Degree Program
Many advanced programs exist for students who have already completed a first degree(bachelor's degree). The requirements are different from the ones listed above. 
Bachelor's Degree Certification
UC Irvine wants proof that you completed the first degree, which is possible through your bachelor's degree certificate. It must be from an accredited college and authentic.
Grade Point Average
This is a transcript showing a breakdown of your GPA at every level in college. The cumulative GPA also appears on the transcript, and UC Irvine accepts at least a 3.0 GPA. 
Graduate Record Examination Score
Although the GRE isn't required for all programs offered by UC Irvine, they are relevant to quite a few programs. A GRE of 300 and above gives you a better chance at UC Irvine.
Recommendation Letter
You'll need a recommendation letter from your professors or lecturers back in college. 
International Student Requirements
International students are not citizens of the United States but want to school in a college in the United States. An International student can enroll in both undergraduate and graduate degree programs. If it's an undergraduate program, the student must meet the requirements listed for undergraduates above. The same thing applies if the student wishes to enroll in a graduate program.
However, international students' peculiarities attract a few additional requirements irrespective of the chosen program. 
A good score in English proficiency tests such as TOEFL and IELTS.
Citizenship Status 
Is There an Application Fee When Applying to UC Irvine?
Yes, the application attracts a $70 fee. However, some people can be exempted from this fee. Before an exemption comes, you must apply for a fee waiver. The fee is non-refundable, and not everybody qualifies for a fee waiver.
You have to check your eligibility for a fee waiver before you apply. Usually, US citizens are eligible for a fee waiver. 
Which Major at UC Irvine has the Highest Acceptance Rate?
Aside from the general UC Irvine acceptance rate, the different majors have their levels of competition. The story of competition is reflected in the number of applicants per major, and this, in turn, will influence the acceptance rate. 
Social Ecology leads the rank in terms of acceptance rate. With a 74% rate, people enrolling in Social Ecology have a high chance of admission. 
Conclusion
UC Irvine is one of the best schools in the UC system. The requirements of UC Irvine are not overwhelming. Although its acceptance rate of 21% may not be among the high ones, UC Irvine gives the applicants a fair shot at admission. Seek information about your desired program, meet the requirements, apply and hope for the best. 
Frequently Asked Questions
1. UC Irvine or UC Berkeley : Which is Better?
From the rankings by the appropriate bodies, UC Berkeley ranks higher, hence better than UC Irvine. However, it doesn't take away the quality of UC Irvine, and UC Irvine remains one of the most reputable schools in the United States.
2. Which UC School has the Highest Acceptance Rate?
UC Merced has the highest at 87%. This means it's easier to get into UC Merced compared to other schools in the UC system.
3. Which UC School is the Cheapest?
UC Davis is the cheapest of the UC schools. The closest to it is the UC Merced.