Introduction
Many students dream of becoming a doctor, so they must choose the best medical schools with relevant degrees, which are also in their proximity. There are many medical schools in the U.S., but every School has different degrees. Many institutes offer an M.D. degree (Doctor of medicine) and other Doctor of Osteopathic Medicine (D.O.). Determining which path to follow and selecting which medical School to get admission to is an excellent idea before taking admission. Let us know 'The Best Medical Schools In Utah'.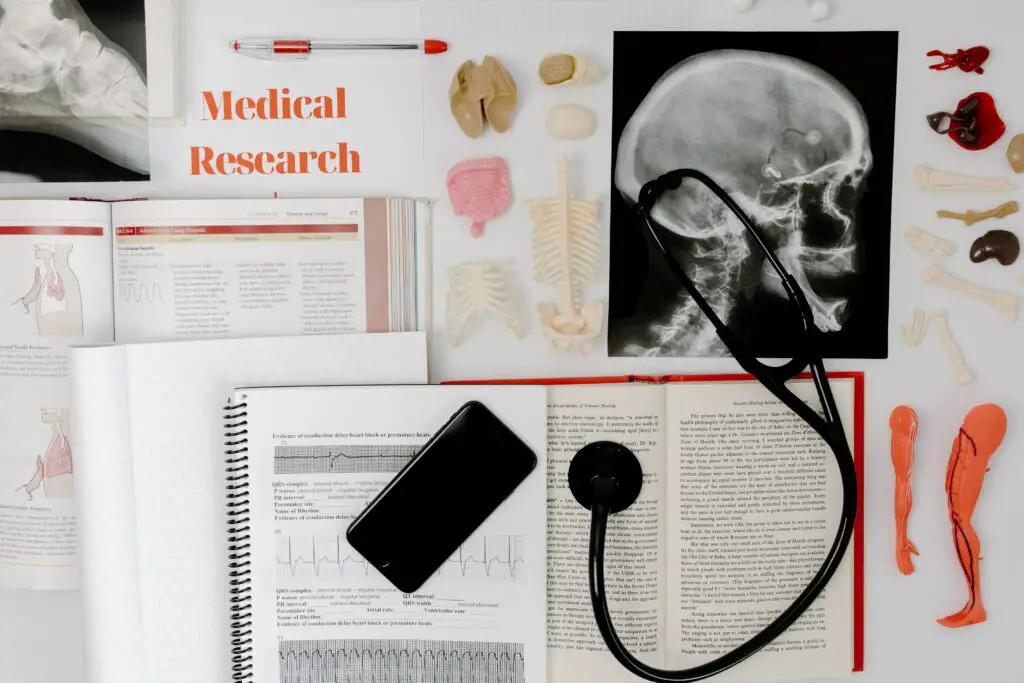 Another critical factor to consider while taking admission to medical schools is the location. Utah is the best place to start a career as a medical student because it is the 13th biggest state in the U.S. by area. Utah ranks No. 1. for its high standards in education and health and also scores high in economic growth. It is also best known as a tourist spot with high mountains, skiing, and the Sundance film festival. Only two medical schools in Utah have enough attraction for students around the rural area to start a medical career. They gain experience in rural medicine by practicing in urban areas.
Best medical schools in Utah
There are two medical schools in Utah, and they are the best.
University of Utah school of medicine
Rocky vista university college of osteopathic medicine- Southern Utah Campus
University of Utah school of medicine
University of Utah school of medicine is located in Salt Lake, UT. It came into being in 1905 to serve the state of Utah in medicine and healthcare by admitting qualified medical students and preparing them to serve the people. They seek to choose a talented, creative, and diverse class of students that demonstrate devotion, commitment to their patients, research skills, and academic performance through an integrated culture that promotes competence, kindness, and transparency.
According to U.S. News and World Report, the School of medicine Utah ranked in the top 100 medical schools in terms of research and healthcare programs. Students work hard and train to become top professionals. The University professes excellence in its research and curriculum and integrating approach to teaching and practice. It ranks #35 for best medical School in research and #25 as best primary health care.
Overview
The application deadline is 1st October every year. $110 is the application fee, and the tuition fee is $42,382 for students of the state and $78,237 for students outside the state. There are 1,940 active faculty members in the School of medicine, with a faculty-student ratio of 4:1. Every year, 125 healthcare professionals pass out from the University to serve humanity. 
What is the acceptance rate at the University of Utah school of medicine?
The acceptance rate is 4.5%, with 4200 applications each year.
Exceptional learning experience
Exceptional learning experience (ELE) is the initiative of the School of medicine at the University of Utah, where faculty members collaborate with other medical institutions and organizations for the finest learning environment for their students. Students learn to be compassionate and flexible to their patients and learn to take care of them. Faculty members are hard-working and experienced and provide exceptional learning skills to their students.
Research facilities
University of Utah school of medicine has excellent research facilities, institutes, and centers. One of the significant institutes is The Huntsman cancer institute, with a cancer research facility and hospital classified by the National cancer institute. It has 206 dedicated teams of well-experienced researchers committed to delivering their full potential to cure patients. Therefore, it remains the best cancer institute and significantly influences its surroundings.
Notable alumni
Notable alums of the School of medicine are William Devries and Robert Jarvik. W. Devries was the one who transplanted an artificial heart to one of his patients, while Robert Jarvik invented an artificial heart; Jarvik-7.
The School has a noble prize winner Mario Capecchi, who won the noble prize in Medicine/Physiology in 2007. Dr. Capecchi created a knockout mouse, and his research focus was embryonic stem cells and genetic recombination.
Facilities for students
Apart from these, the medical School provides a friendly environment, and students can join different interest groups, from Latino medical students to Anesthesia interest groups. The School of medicine learning resource center is easily approachable, and students are offered test preparation services, reading, and helping materials. Students can enjoy the city's national parks, sky resorts, and fresh air near Star city lake by going outside in the mountains. University of Utah school of medicine offers a joint degree program (M.D. with Ph.D.) for student who wants to gain more knowledge and double up their degree.
Are they providing fellowships?
Yes, they provide different fellowship programs.
It also offers fellowships in different clinical specialties, including pediatrics, family planning, genetics, surgery, and many more. Primary children's hospital has been serving since 1977 and performing complex pediatric surgery in nearby cities.
Rocky vista university college of osteopathic medicine- Southern Utah Campus
RVUCOM (Rocky vista university college of osteopathic medicine) is a private medical college in Utah with experienced and well-trained doctors ready to serve you wholeheartedly. Many students dream of becoming healthcare professionals since Utah is the top-rank city in education and health. Because of its stunning mountains, fresh air, and skiing, studying in RVUCOM is the dream, and whoever got admission seems to have a jackpot.
Mission
RVUCOM's mission is "to provide knowledge and skills to become professional osteopathic doctors who are critical thinkers and commit to learning and handling a wide range of medical equipment that may arise in the future."
Where is it located?
Location: It is located in Ivins, Utah.
A doctor of osteopathy (D.O) is different from a related medical doctor degree M.D. D.O's philosophy is to cure the whole person and not just its symptoms. As a whole, Doctors of osteopathy are complete physicians whose concern is not only the treatment but to study of the impact of factors affecting health.
Overview
Each year approximately 135 students make their way toward the University, and its acceptance rate is 6.1%. According to a report by RVUCOM, only 135 students were got admission to the 2024 class. The admission test pass rate was above 90%, which is outstandingly high. It specializes in military, global, and long-term care medicines.
What is the acceptance rate at RVUCOM?
The acceptance rate is 6.5%.
Conclusion
Above is a detailed overview of the top medical schools in Utah. These schools have the best faculty and research facilities which make them at the top rank in Utah state. It will be wise to take admission and serve as a healthcare professional.
Frequently Asked Questions
1. What are the application requirements?
The candidate must have completed Bachelor's degree.
2. What should be the undergraduate primary requirement?
There is no essential undergraduate degree requirement. Students can choose any field in which he is an enthusiast.
3. What is the required GPA to get admission?
The GPA should be a minimum of 3.00/4.00.