Introduction
Arizona is an excellent state to start a career in nursing. When it comes to places to enjoy a nursing career start, it is tough to beat Arizona in the hottest temperature the whole year and lots of favorable housing. Let us know 'The 10 Best Nursing Schools In Arizona'.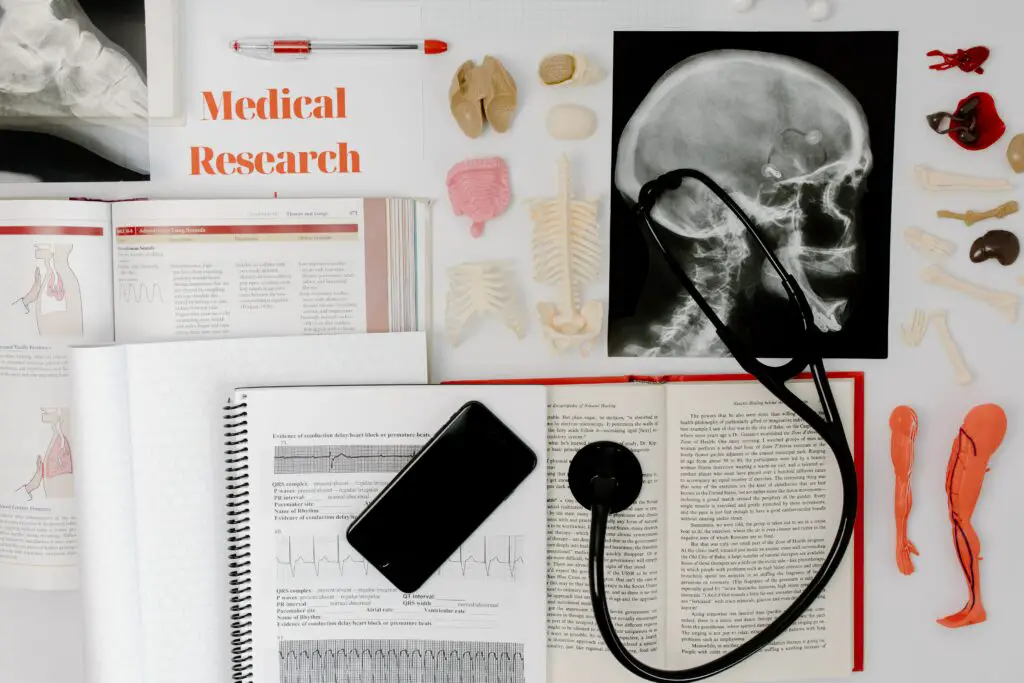 The 10 Best Nursing Schools In Arizona
Want to start a nursing career first needs to become an (RN) registered nurse. And to get the best nursing job in Arizona, need smart to get (BSN) a bachelor's degree in nursing at the very last. It is the best study to enhance job opportunities in Arizona and the state to gain valuable connections and complete state-specific requirements.
Arizona's Top Nursing Schools
So, depending on your immediate and long-term nursing goals, one institution may seem superior to the others. To find the school that best suits your needs, it is important to compare each one. Great Schools for Nursing Each school has advantages and disadvantages of its own. A few of the colleges on the list provide ADN offers or RN to BSN programs but do not provide standard BSN degrees. from Arizona in no particular order, these are what we believe to be Arizona's top educational institutions:
Cochise College
Cochise College, another institution without a BSN option, is included on this list due to its accessibility. Along with the absurdly low in-state tuition, hundreds of thousands of dollars in scholarships are given out year. Associate degrees and certifications are available in the fields of science, business, teaching, and general studies at Cochise College. Graduates can seamlessly transfer to any of the three public colleges in Arizona. Numerous regional healthcare facilities, like Copper Queen Community Hospital and Canyon Vista Medical Center, provide co-op and internship options for nursing students. The college provides a practical nursing certificate, an associate of applied science (AAS) degree with both conventional and LPN bridge programs, and a nursing assistant certificate. With an impressive 98% NCLEX-PN pass rate over the previous ten years, the practical nursing certificate program yearly sees the graduation of 40–60 students. The two-year AAS in nursing program will pique the interest of prospective nurses the most. The AAS program at Cochise is perhaps the best in Arizona, and local firms looking for nurses are confident in the quality of this diploma. By the website "Accredited Schools," the college was recently named Arizona's top nursing school. 
Annual In-State Tuition: $1,896 
NCLEX Pass Rate: 98.67%
Carrington College – Phoenix
Although Glendale Community College does not provide a Nursing program, it is nevertheless important to highlight a few reasons. First of all, there is a Glendale Community College campus close to you because it is a component of the larger Maricopa Community College, which has eight campuses spread out over Arizona. Second, tuition is extremely inexpensive. The Associate in Applied Science (AAS) in Nursing is the most likely degree option for those interested in nursing. Students are more than properly qualified and prepared to take and pass the NCLEX thanks to this.
Annual Tuition: $15,202
NCLEX Pass Rate: 78.33%
Glendale Community College
Despite the lack of a BSN option at Glendale Community College, there are a few reasons to highlight it. Since Maricopa Community College, which includes Glendale Community College, has eight campuses spread out over Arizona, in-state students can select one close to them. Second, tuition is affordable. The Associate in Applied Science (AAS) in nursing is probably what nursing-focused students will choose. This more than qualifies and fully prepares students to sit for and pass the NCLEX.
Annual In-State Tuition: $1,307.50 
NCLEX Pass Rate: 95.01%
The University of Arizona
All nursing students should be aware of the University of Arizona's Nursing degree, which is undoubtedly one of the best in the area. This program has it all, including a high NCLEX pass rate and affordable in-state tuition. The program will be extremely competitive, which means it will be more challenging to get admitted into this program than into other Arizona BSN programs. Before applying, it is wise to review the University of Arizona's BSN program's admissions requirements because they are more stringent than those at other universities. 
Annual In-State Tuition: $13,200
NCLEX Pass Rate: 92.62%
Pima Medical Institute
Pima Medical Institute is a great option in terms of price. Their BSN program's courses offer flat rates, making it simple to plan a precise tuition budget. However, it is important to be aware that Prima Medical Institute does not provide a conventional BSN. Instead, to enroll in their RN to BSN program, students must already be RNs. While existing RNs may certainly benefit from this flexible learning environment, it is inappropriate for nursing students without any prior experience. For individuals who adhere to the program's framework, the program usually lasts 16 months.
Annual Tuition: $13,377
NCLEX Pass Rate: 93.1%
Northern Arizona University
It's crucial to be aware that the BSN program at Northern Arizona University lasts four and a half years, or nine semesters, before applying. However, NAU permits nursing students to pursue their studies through one of its four programs spread out over Arizona's northern region. NAU offers an outstanding NCLEX pass rate for its graduates despite its diversity. Perhaps having an extra semester will be beneficial.
Annual In-State Tuition: $11,024
NCLEX Pass Rate: 94.34%
Eastern Arizona College
Arizona College has eight sites, spread across different states, although nursing students will probably attend the Tempe campus. The National League for Nursing named Eastern Arizona College a Center of Excellence in 2018. The nursing program at the institution received special recognition for fostering the academic and professional growth of its students. Four nursing programs are available to EAC students, two of which are certificate programs (nursing assistant and licensed practical nursing) and two of which are associate degree programs (associate of applied science, an associate of arts). The certificate programs provide outstanding student results and equip students for quick entry into the healthcare industry. The expedited nature of the BSN curriculum at Arizona College, which should be completed in only three years, is its main selling point. After graduating, according to Arizona College, students will be well-prepared for the NCLEX (and they have a good pass rate for recent grads). The cost of this school may be far less than anticipated given the condensed curriculum, allowing you to begin your nursing profession even sooner.
Annual Tuition: $13,200
NCLEX Pass Rate: 91.95%
Arizona State University
Arizona State University has a reputation for being a party school and a football powerhouse on a national scale, but the huge public university also has a positive image locally for being a top-notch educational institution. Although the majority would presumably select the conventional four-year degree, nursing students will have a choice among four other BSN programs. The nursing program also has a 45,000-square-foot, cutting-edge simulation center that is globally certified and where students may practice their nursing abilities. This could be the finest school for existing Arizona residents in terms of cost and success.
Annual In-State Tuition: $12,698
NCLEX Pass Rate: 88.39%
Grand Canyon University
Grand Canyon University, which was recently in the headlines for upholding its tuition freezes for the traditional campus for the 14th straight year, is committed to assisting every individual in finding their purpose in a future career. GCU is an excellent place to get an online degree. The conventional BSN and the online RN to BSN are their two most popular nursing programs. In 2021, GCU outperformed both the Arizona and national NCLEX exam norms. GCU has shown to be a fierce contender against other prominent state institutions with outstanding results and a lengthy history in the Phoenix region of over 70 years.
Annual Tuition: $16,500
NCLEX Pass Rate: 90.37%
University of Phoenix
If you're familiar with the University of Phoenix, you're aware that this Arizona-based institution provides nearly all of its courses online. It is, however, regionally accredited and, while not the most attractive institution to attend, is entirely legal (and affordable). Trainees can enroll in online and on-campus programs at the University of Phoenix. The institution provides prospective family nurse practitioners with a prelicensure BSN degree as well as an MSN degree on its main campus in Phoenix. Informatics, nurse administration, and nurse education are just a few of the many MSN specialties that nursing students may study online. Annually, the Phoenix site of the prelicensure BSN program generally graduates 40–60 students. These students' first-time pass rates on the NCLEX-RN licensing test during the previous ten years have averaged 81%. A conventional BSN is not available because they only offer courses online. The University of Phoenix, on the other hand, offers an online RN to BSN program for existing registered nurses. Courses normally last 5 to 8 weeks and have frequent start dates.
Annual Tuition: $9,464
NCLEX Pass Rate: 82%
Conclusion
While Arizona may not offer as many nursing school alternatives as other states, the institutions that do exist more than sufficiently equip nurses for a long and prosperous career. Because of excellent earnings and secure employment, Arizona is and should remain a fantastic destination to pursue a nursing career.
Arizona is an excellent destination to study for a cheap nursing degree, especially if you currently reside in the state.