The advent of the internet brought a significant change from the traditional way of doing things to a digital way, this change also rubbed off and was implemented in the educational system. Let us know Is UMGC Good School?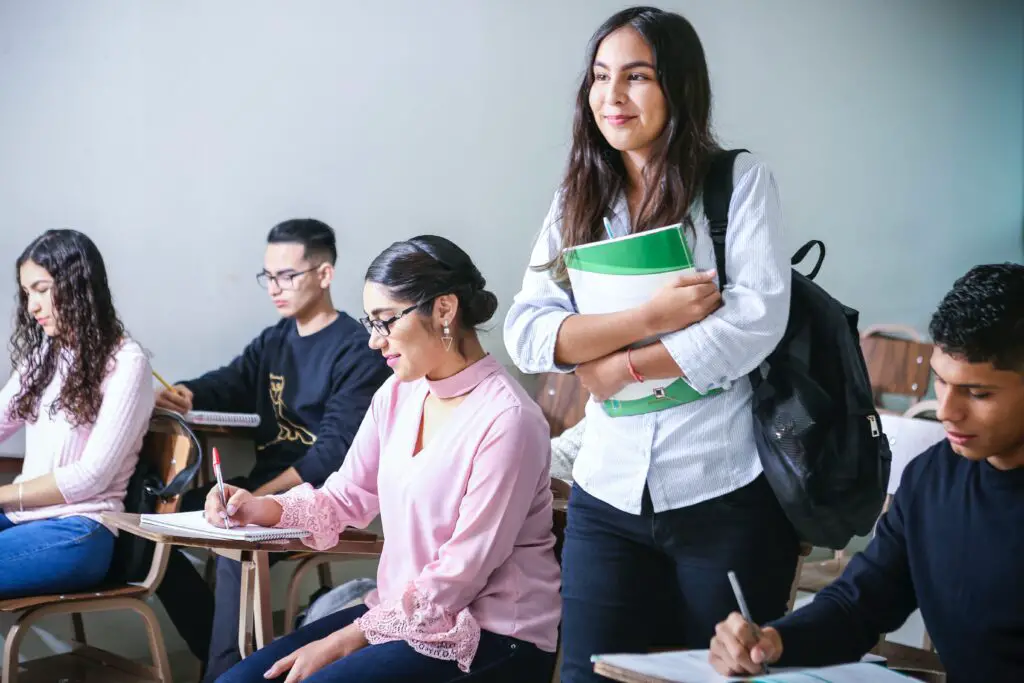 Over the years, we've seen a switch from the traditional on-site education system to the establishment of several online-based institutions that provide educational services to people, especially the working class and other adults who need education but cannot risk leaving their jobs or businesses.
One such online-based institution is the University of Maryland Global Campus (UMGC).
UGMC is a public University that provides quality education to people irrespective of where they are located. The institution houses students from various parts of the United States and the Diaspora. 
Is UMGC Good School?
Since its inception, the University of Maryland Global Campus has been doing a great job in the provision of quality and accessible education. However, the online nature of the institution has stirred questions that revolve around the credibility of the school.
It is of utmost importance to state that the University of Maryland Global Campus is a good school that anyone who wishes to get a diploma or a degree should consider applying to. 
Why is UMGC A Good School?
One of the Core values of the University of Maryland Global Campus is making a college degree accessible to all. Aside from this core value, other characteristics that point to the fact that the University of Maryland Global Campus is a good school worth attending include:
1. UMGC is Accredited
Being accredited equals being licensed by the board in charge of the accreditation of Universities.
The University of Maryland Global Campus has received a regional accreditation which is far better than the National Accreditation. 
This accreditation status keeps a student's heart at rest knowing fully well that their institution of study ticks every criteria and standard set by the accreditation body.
Attending an accredited institution gives one an edge ahead of other students attending a non-accredited institution because they are certain that the certificate acquired can be used to secure any job upon graduation.
2. Original and Certified Qualifications 
One of the reasons why the University of Maryland Global Campus is a good and viable school to attend is the fact that the school awards an original and certified qualification.
One of the deterring factors that stop people from attending online-based institutions aside from their online nature, is the issuance of fake qualifications to students. 
However, this is not the case with the University of Maryland Global Campus.
Every degree and diploma awarded to students by the institution is original and certified for use everywhere and every time.
3. Experienced and High-Quality Academic Staff
Being an online-based institution didn't become an excuse for the University of Maryland Global Campus to hire the services of inexperienced teaching staff.
The institution offers students and potential students the opportunity to have an interface with the best academics in their various fields of study.
Hiring experienced teaching staff helps students to get the best education ever and graduate with a good degree that enables them to compete globally with their counterparts the world over.
4. It is a Non-Profit School
The University of Maryland Global Campus unlike other institutions is a public non-profit-oriented school. 
The institution aims to provide high-quality education to all irrespective of their social and economic status.
Therefore, the doors of the school are open to everyone in society, this is one of the reasons that makes UMGC stand out.
5. Hybrid Teaching Method
The University of Maryland Global Campus provides a hybrid teaching method to students.
The school initially started in an in-person setting before it switched to being an online school.
When the switch happened, UMGC didn't ignore one form of teaching at the detriment of the other. The institution still retains both teaching methods by upholding hybrid teaching methods to cater to students according to their preferences.
Most students of the University of Maryland Global Campus are working-class adults, the school structures its in-house classes to hold at night when students must have closed from work, and some other in-house classes are scheduled for weekends, it all revolves around giving students the best learning options.
6. Flexible Academic Activities
The University of Maryland Global Campus gives students flexible academic timing. 
As a working-class adult pursuing a diploma or a degree from UMGC, one gets enough time to navigate through work and academics without much hassle.
Studying online isn't a walk in the park, it requires commitment, discipline, and devotion. Being able to balance this educational task and work becomes difficult for most people. However, students of UMGC are exempted from the difficulty of balancing this important aspect of life because they are provided with academic flexibility and manage their time judiciously.
7. Affordable Tuition Fee
Although UMGC provides students with high-quality education and guidance from lecturers, the tuition fee charged by the school is still very affordable.
As a public School, the University of Maryland Global Campus is accessible to every economic class of people because of the affordable tuition fee.
If one is looking for a school that ticks every standard academic criterion and is still affordable then UMGC should be the first on the list.
8. Practical Activities
Most majors offered at UMGC are practical. This means students get to experience first-hand practical and professional skills needed to excel in their various fields.
Being an online school, learning for students never ends, it is a continuous process because learning materials and resources are continuously shared with students through emails, and this resource facilitates growth.
9. Exposure to People from diverse Cultures
As the name implies, the University of Maryland Global Campus is an international school that houses students from all walks of life.
Students who attend this school are not only based in the United States but all over the world. 
This gives students a platform to connect and build a quality relationships with other students from different cultures other than the ones they are accustomed to.
By interacting with one another online, a student understands and gets a feel of diverse cultures from the comfort of their homes.
10. Academic Majors Offered
The University of Maryland Global Campus has an array of highly sought Majors that are offered by the school.
They offer Majors like Liberal Arts, Humanities, Business, Human Resources, Psychology, Health Care Management, Accounting, Information Science, Marketing, Finance, and several others.
UMGC Students Population and Strength
The University of Maryland Global Campus is currently ranked 21st of 150 top Colleges operating online-based schools, 16th in Most Innovative School, and 175th in Top Performers on Social Mobility.
These rankings and recognition notwithstanding, the school also operates a less selective acceptance rate. About 92% of students who apply to the institution get admitted.
On an annual basis, the University of Maryland Global Campus enrolls about 90,000 students consisting of active Military Personnel and other working-class adults from various industries.
UMGCs Partnerships
University of Maryland Global Campus is in partnership with major organizations and companies like Amazon, Uber, Microsoft, and others In the country to ensure that the employees of these organizations get to achieve their educational goals irrespective of work by making a college degree accessible to them with the consent of their employers.
Also, the school is in partnership with other educational institutions which affords students the opportunity of transferring to other degree-awarding institutions without fear of rejection.
Conclusion
Finding a good school that provides one with affordable tuition fees, great academic programs, experienced staff, hybrid teaching methods, and a flexible learning routine at the same time can be difficult.
However, the University of Maryland Global Campus has over the years proven that one institution can have all these attributes. 
The school has been able to sustain this quality for a long time now, and if one is seeking an institution that ticks every good quality check, then UMGC is the best school to enroll in.
Frequently Asked Questions
1. Does UMGC Offer Admission to Military Personnel?
Yes, aside from accepting working-class adults, the University of Maryland Global Campus is open to Military personnel, their spouses, and dependents who desire to further their education in any field. 
2. How much do Military personnel pay as Tuition at UMGC?
Military Personnel pays lower fees when compared to other working-class adults. This discount in tuition is not just for the personnel in question, it also extends to immediate members of their families like their spouses and dependents.
3.   Does UMGC treat its employees well?
Yes, the University of Maryland Global Campus has a track record of excellence when it comes to catering to the needs of their employees to ensure accurate and quality discharge of duties. 
Employees at UMGC enjoy medical, Dental, Prescription, Life insurance, and disbursement insurance courtesy of their employer.
4. How much is the UMGCs Application fee?
Generally, the tuition fee at the University of Maryland Global Campus is affordable to all. The acceptance fee per student is $50