The Ivy League schools and universities are one of the most renowned in the United States and globally  Let's see Is There An Ivy League School In North Carolina.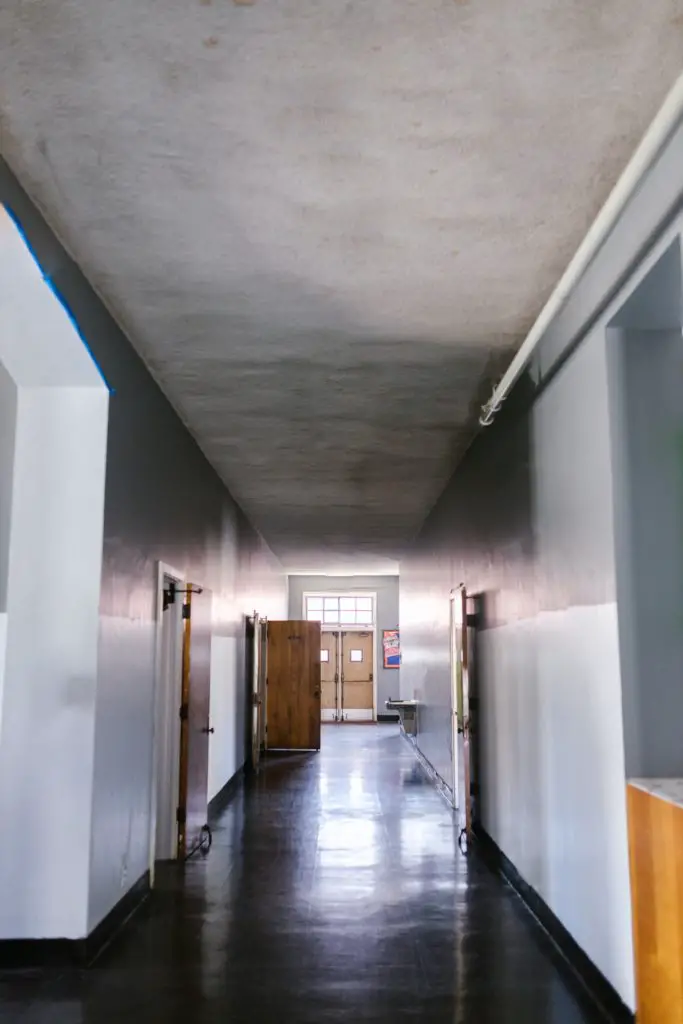 Harvard, Yale, Brown, Dartmouth, UPenn, Princeton, Columbia and Cornell are one of the Ivy League's  eight prominent research universities. These eight colleges are regarded for their academic excellence  and have a strict admissions process. 
Since the 1960s, these Ivy League schools and colleges have earned a reputation for generating  graduates who excel academically, have social status, and have bright professional prospects. These  colleges have kept their reputation to this day, and they have a strong notoriety among the leading  colleges in the United States. 
Is There An Ivy League School In North Carolina?
The Ivy League Universities are some of America's most prestigious universities. All of the Ivies are  located in the northeastern part of the country because the Ivy League allows eight of the country's  oldest universities to play in sports against one other.  
So, is there an Ivy League in the South? 
There are a few institutions in the South that can compete with their northern counterparts in terms  of status, academic excellence, and admissions challenges. Some of the universities generally referred  to as "Southern Ivies" are currently known as "Public Ivies." In 1985, Richard Moll introduced the term  "Public Ivy" to describe a set of colleges that provide a quality education at a cheaper cost than the Ivy  League.  
Is there an Ivy League college in North Carolina?  
There are no official Ivy League school in North Carolina. Nonetheless, many non-Ivy League colleges  in North Carolina provide the same high-quality education and resources. 
The following is a list of the best non-Ivy schools in North Carolina: 
1. University of Chapel Hill: 
The University of North Carolina in Chapel Hill provides an academic training similar to that of an Ivy  League university. The entire cost of tuition and costs is $59,770. 
It was ranked the best public college in the South in the Wall Street Journal in 2022. 
UNC was ranked in third position among all public universities and 33rd among all public and private  colleges in the country.
The University of North Carolina at Chapel Hill is noted for its academic excellence as well as its post graduation job possibilities. The University of North Carolina is one of 15 universities referred to as  "Public Ivies" and it is part of the research triangle, which includes cross-town rival Duke and more  than 7,000 businesses. 
UNC is also known for its outstanding athletics, with the Tar Heels having won 13 men's NCAA titles  and 30 women's NCAA titles. 
2. Duke University – Durham, NC: 
In 1838, Duke University was founded as a private college. It has a total of 6,717 undergraduate  students enrolled (fall 2020)and is located in the suburbs. Semesters are used to organize the academic  year. In the Best Colleges 2022 edition, Duke University is placed #9 in National Universities. Tuition  and fees equal $60,489 in total. 
Duke's admissions requirements and academic rankings are similar to, if not better than, those of  several other Ivy League members. Nobel Laureates, CEOs of Fortune 500 businesses, and award  winners from a variety of professions have all graduated from the school. In addition, the Duke Blue  Devils are the sports team with the most championships. 
Duke University is a leader in liberal arts education in the United States. A Duke education inculcates  in students "habits of mind" that contribute to the expansion of skills such as critical thinking. and  creative problem-solving skills, as well as a thirst for knowledge that helps them excel in life. Another  important pillar at Duke is undergraduate education, which aids students interested in working in the  research triangle. 
3. Wake Forest University – Winston-Salem, NC: 
Wake Forest University is a private university that was founded in 1834. It features a 340-acre campus,  a total undergraduate enrolment of 5,441 students (fall 2020), and a suburban setting. The academic  calendar is divided into semesters. In the Best Colleges 2022 edition, Wake Forest University is placed  #28 in National Universities. Tuition and expenses add up to $59,770 in total. 
Wake Forest University has long been at the forefront of technology: it was the first top 30 national  university to eliminate standardized test requirements for undergraduate admissions, and it recently  opened Wake Downtown, a 151,000-square-foot hub of engineering and biomedical sciences  programming.  
Wake Forest maintains a cheerful, upbeat attitude on campus, despite its cutting-edge prominence.  For example, a fourth of the student population took part in Wake N' Shake 2019, the school's annual  12-hour dancing marathon to aid cancer research, which raised a record-breaking $430,000. 
Students choose Wake Forest over other schools for a variety of reasons, including its small classes,  the broadness and accessibility of its study abroad programs, its strong academic programs  (particularly accounting and other preprofessional programs), and its commitment to community  service, which is reflected in its 700-member Volunteer Service Corps. Wake Forest is also  differentiated by a number of other features such as personalized courses and athletics in the Atlantic  Coast Conference. Wake Forest University implemented a comprehensive undergraduate education  strategy in 1996. The approach has resulted in the university employing more computer technologies.
When freshman arrive on school, they are given IBM ThinkPads, and they can connect to the  university's powerful computer network from almost any location on campus, including classes and  living halls. Other components of the plan include the establishment of first-year seminars (many of  which provide freshmen with their first opportunities to use their new laptop computers), the hire of  additional instructors, and the creation of new scholarships. 
Conclusion: 
Chapel Hill, Duke University, and Wake Forest University are among North Carolina's greatest public  Ivy schools. They provide an education that is comparable to that of Ivy League universities. The size  of the student population is the most significant distinction between Ivy League universities and Public  Ivies. Public Ivies have a higher student-to-teacher ratio and a larger undergraduate student  population. There are also differences in tuition fees. The financial advantages of attending a Public  Ivy over an Ivy League or any other private university can be in the thousands of dollars.