Regarding higher education in the United States, the Ivy League is often seen as the pinnacle of academic achievement and exclusivity. However, many other colleges and universities nationwide also offer exceptional educational opportunities and rigorous academic programs. Let us know 'Is Loyola An Ivy League School?'.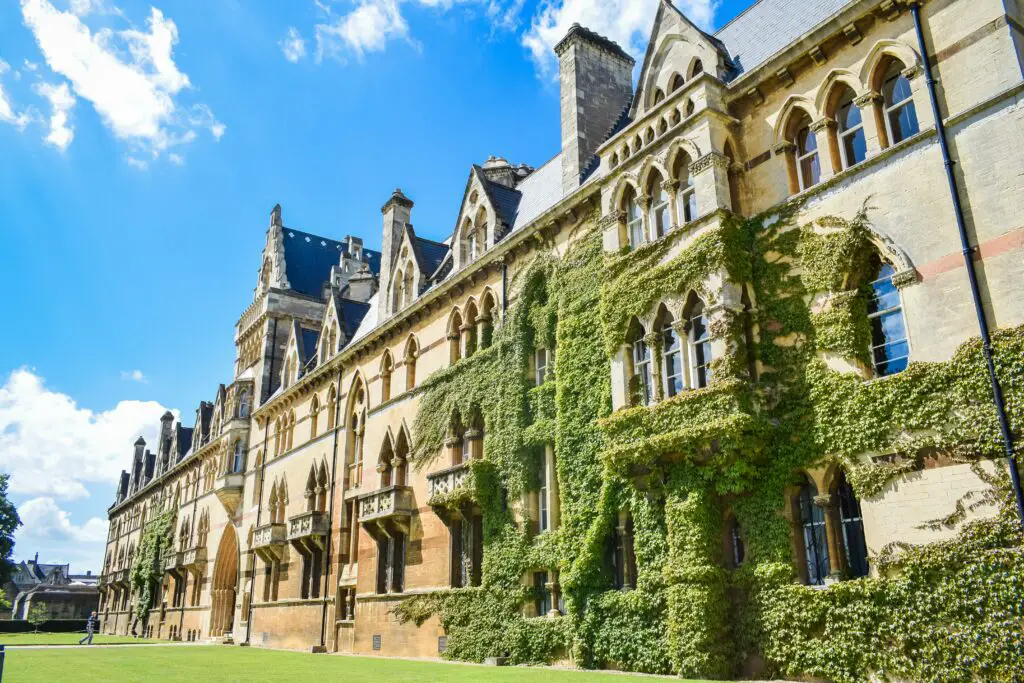 One such institution is Loyola University Maryland, a private Jesuit liberal arts college in Baltimore. Despite its academic excellence reputation, some wonder if Loyola is an Ivy League school.
Is Loyola An Ivy League School?
No, Loyola University is not an Ivy League school. The Ivy League is a group of eight private colleges and universities in the Northeastern United States, including Brown University, Columbia University, Cornell University, Dartmouth College, Harvard University, the University of Pennsylvania, Princeton University, and Yale University. Loyola University is a private Jesuit university located in various cities in the United States, including New Orleans, Chicago, and Baltimore. 
In this article, we will explore the similarities and differences between Loyola and the Ivy League.
Loyola college:
Loyola College was founded in 1852 as Loyola College in Maryland, a Roman Catholic men's college.
The name of the college was given in honor of  St. Ignatius of Loyola, the Society of Jesus (Jesuits) founder.
In the early 1900s, Loyola College became a pioneer in business education, offering one of the first undergraduate programs in business in the United States.
In 1932, Loyola College became the first Maryland college accredited by the Middle States Association of Colleges and Schools.
During World War II, Loyola College played a key role in training Navy officers through its Naval Reserve Officer Training Corps (NROTC) program.
In the 1960s, Loyola College began admitting women as undergraduate students, becoming one of the first Catholic colleges in the United States.
In the 1970s and 1980s, Loyola College expanded its academic programs, adding new majors and graduate programs in education, psychology, and speech-language pathology.
In 2009, Loyola College changed its name to Loyola University Maryland to reflect its growing status as a comprehensive university with a wider range of academic programs.
Main features of Loyola college
Loyola College is a private Jesuit liberal arts college known for its academic rigor and commitment to social justice. Some of the main features of Loyola College include the following:
Jesuit Tradition: 
Loyola College is rooted in the Jesuit tradition, which emphasizes the development of the whole person through rigorous academics, service to others, and a commitment to social justice.
Liberal Arts Curriculum: 
Loyola College offers a rigorous and diverse curriculum in the liberal arts, which emphasizes critical thinking, writing, and communication skills. Students are encouraged to explore multiple fields of study and to engage in experiential learning opportunities.
Urban Location: 
Loyola College is located in the vibrant city of Baltimore, Maryland, which offers students a range of cultural, social, and career opportunities.
Commitment to Social Justice: 
Loyola College strongly commits to social justice and encourages students to become agents of positive change in their communities. The college offers a range of service and leadership opportunities and several programs and resources focused on social justice issues.
Selective Admissions: 
Loyola College is highly selective in its admissions process and attracts a talented and diverse student body worldwide. The college seeks to enroll students who are intellectually curious, academically accomplished, and committed to making a positive impact on the world.
Strong Alumni Network: 
Loyola College has a strong alumni network, with graduates who have made significant contributions in various fields, including business, government, education, and the arts. The college provides various resources and support to help students and alumni achieve their professional and personal goals.
Student life at Loyola as compared to other Ivy League schools
As a Jesuit liberal arts college, Loyola College offers a unique student life experience that differs from that of Ivy League schools in several ways:
Size: 
Loyola College is much smaller than most Ivy League schools, with a total enrollment of around 6,000 students. This smaller size can offer a more intimate and personalized learning environment where students can build close relationships with their professors and peers.
Campus Culture: 
Loyola College is strongly committed to social justice and community service and many students are actively engaged in volunteer work and other service activities. This emphasis on service and community can create a strong sense of connection and purpose among students.
Location:
 Loyola College is located in Baltimore, Maryland, and offers a range of cultural and recreational opportunities and access to internship and job opportunities in nearby Washington, D.C. However, Baltimore is less affluent and exclusive than many cities where Ivy League schools are, which can affect the student life experience.
Athletics: 
Loyola College competes at the NCAA Division I level in several sports, but athletics are less central to the campus culture than some Ivy League schools.
Selectivity: 
Loyola College is highly selective, but its admissions standards are less rigorous than those of Ivy League schools. Loyola may attract a somewhat different caliber of students with different academic and extracurricular interests.
Conclusion:
In conclusion, Loyola University Maryland is not an Ivy League school, but that does not detract from its unique academic programs and unique campus culture. Loyola has a long history of providing students with a rigorous liberal arts education and fostering a commitment to social justice and community service. While it may not offer the same level of exclusivity or prestige as Ivy League schools, Loyola provides its students with a rich and rewarding college experience that can prepare them for success in their future endeavors. Whether you're considering Loyola as a prospective student or simply interested in learning more about the institution, there is no denying that Loyola University Maryland is a valuable and respected part of the American higher education landscape.
Frequently asked questions
What is the acceptance rate at Loyola University Maryland? 
For the Fall 2021 admissions cycle, Loyola University Maryland had an acceptance rate of 68%.
How large is the student body at Loyola University Maryland?
As of Fall 2021, Loyola University Maryland has a total enrollment of approximately 6,000 students.