As a medical practitioner, the four years you spent in medical school play a critical role in your career. So being able to pick a school that suits your needs and specializations could be a tough task. In the United States, Texas is one of the biggest states, and also one of the best to study. The big city boasts over 400 colleges and universities, and 16 medical schools. Let us known about that the Best Pre-MED Schools In Texas.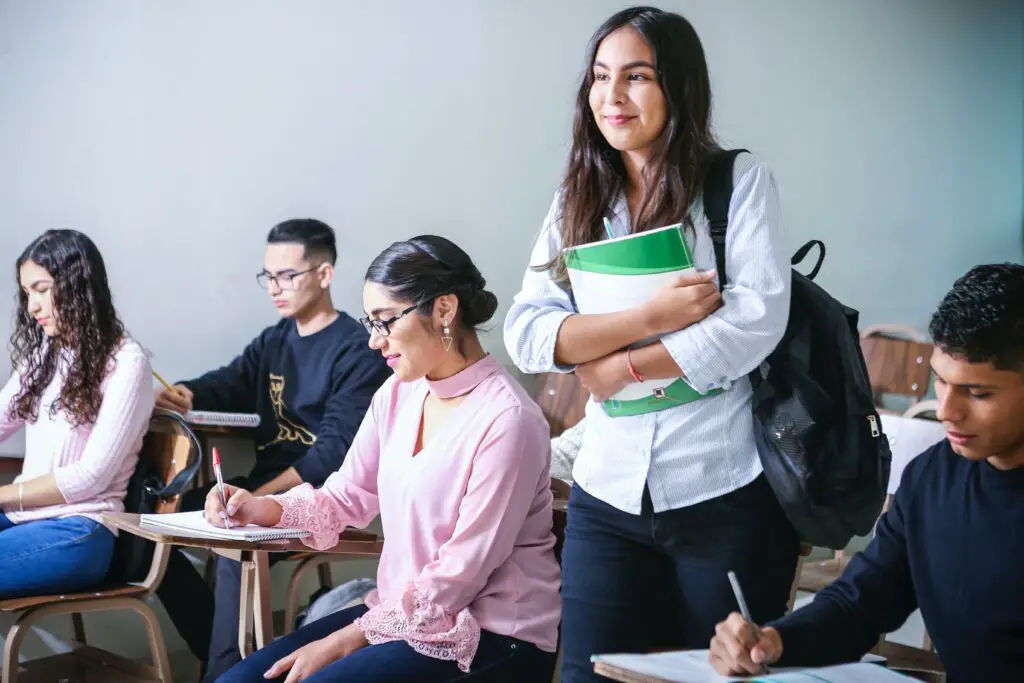 The medical field remains one of the most sought-after courses worldwide and getting into pre-med school is tough but having the right information gives you a big advantage. Although pre-med is rather a pathway and not a major, the best-med schools in Texas include Baylor University. Rice University, University of Texas, Trinity University, and the University of Houston. 
Best Pre-MED Schools In Texas
There is a range of amazing options when choosing a pre-med school in Texas. Be rest assured that the experiences, knowledge, connections, and opportunities any of these colleges offer will give you all the push you need to be successful. Although these universities do not offer the major, they are the pathway to pursuing a medical career and some of the best pre-med schools in Texas are: 
Baylor University
Founded in 1845 and known for its great feat of medical admissions, and matriculating over 250 students yearly, Baylor University has arguably the best pre-med school in Texas. With an acceptance rate of 4.3% and an average SAT score of 1200-1350, Baylor university's pre-medicine program provides support in the form of research opportunities, professional workshops, or student associations. There are several pre-health groups available for you to participate in at Baylor University: 
Baylor University Medical Ethics Discussion Society (BU MEDS)
Baylor Medical Students Association (BMSA)
Medical Service Organization (MSO)
Christian Pre-Health Fellowship (CPF)
Rice University
Rice University does not offer pre-med as a major but yearly it prepares approximately 200 students for medical school. At Rice, pre-med students are advised and loaded with personalized resources and information they require to gain admission into med school and be successful. The Rice Pre-Medical Society (RPMS) is an amazing student community with great benefits like advice, education and personal resources, and extracurricular activities. One interesting program offered at Rice is the Rice/Baylor Medical Scholars Program where 6 freshmen are selected every year to earn a four-year Bachelor's degree at Rice after they receive a confirmed admission to Baylor College of Medicine. Rice University has an average SAT score of 1470-1570 and an acceptance rate of 8.7%. 
Trinity University
Trinity equips students for medical school via a background in the natural sciences, humanities, social sciences, and communication skills. Advisors also help students to access what experiences can inform their choices and find what field they are best suited for. Once admitted at Trinity, you would be assigned a faculty advisor who is also a member of the Health Professions Advisory Committee. The committee writes a letter of evaluation when a student applies and arranges a full packet of materials which is sent to every school considering admitting you. Trinity University has an acceptance rate of 90%. 
University of Houston
The University of Houston founded the Medical & Society minor to aid pre-med students to contextualise healthcare around different economic, historical, and cultural factors. The interdisciplinary program is available to all UH undergraduates and maximizes the world's largest medical complex, The Texas Medical Center. The program allows students to intern at the Abramson Center for the Future of Health, Texas Medical Center, University of Houston Center for Public History, and John P. McGovern Historical Collections and Research Center. Annually, the University of Houston hosts the Medicine and Arts Series which is centered on art and health with activities like reading, roundtable discussions, theatre, and museum trips. The acceptance rate at the University of Houston is 65.52%. 
Southern Methodist University
With an acceptance rate of 57% for the 2020 med applicants, Southern Methodist University offered majors in business, journalism, dance, psychology, theatre studies, pure mathematics, and biochemistry. This shows that SMU is flexible and allows you to pursue your passion while you have a very good chance of making it into med school. As a pre-med student at SMU, you have access to various volunteer positions in the greater Dallas region. You can serve as a community worker at North Dallas Shared Ministries which is a charity that offers emergency services to the homeless and other underserved communities or the DFW Area Health Education Center (AHEC) established to expand healthcare to communities that are underprivileged medically. 
Texas Woman's University
Since it became co-educational in 1972, One thing that has not changed about Texas Woman's University is that it remains 90% female. The University tasks itself with the need to prepare women for breakthrough professions in science, arts, business, healthcare, education, and so on. Pre-med students are offered several specialized degrees which include Biochemistry (B.S), Pre-Health track, and Biology (B.S), Pre-Health track. These courses are planned to aid you in completing every pre-med coursework and remaining accountable all through the med school application process.
Conclusion
You may be a little confused when selecting a pre-med school that will not only be suitable for you but fits your learning needs. Some college career pathways are as tough as going to medical school because reputable schools in Texas decline a large majority of their applicants only taking in the very best. You have to be conscious about your preparations for med school to get accepted so it is best to get on a pre-med pathway. The pre-med pathways in Texas are Baylor University, Rice University, University of Houston, Texas Woman's University, etc
FAQs 
HOW MANY MED SCHOOLS ARE IN TEXAS?
Texas has a total of 16 medical schools of which 13 are allopathic and 3 osteopathic.
ALLOPATHIC MEDICAL SCHOOLS
Baylor University College of Medicine 
University of Texas Southwestern Medical School 
McGovern Medical School 
Long Medical School 
Texas A&M College of Medicine 
University of Texas Medical Branch School of Medicine at Galveston
University of Houston College of Medicine 
Burnett School of Medicine at TCU
University of Texas at Austin Dell Medical School 
UT Tyler School of Medicine 
University of Texas Rio Grande Valley School of Medicine 
Texas Tech University Health Sciences Center, Paul L. Foster School of Medicine El Paso 
Texas Tech University Health Sciences Center School of Medicine in Lubbock 
OSTEOPATHIC MEDICAL SCHOOLS
Sam Houston State University 
Texas College of Osteopathic Medicine – University of North Texas
University of Incarnate Word School of Osteopathic Medicine 
2.  WHY IS PRE-MED SCHOOL IMPORTANT?
The pre-med school offers programs that cover all science and laboratory requirements needed to major in Medicine or Healthcare.