Choosing to pursue a career in medicine may be both exhilarating and terrifying. When students browse for universities on the internet, they often feel utterly overwhelmed by their options. Many students have discovered that they have a passion for science and want to serve others, but how do they do so? Let us see some best Pre-med schools in Massachusetts.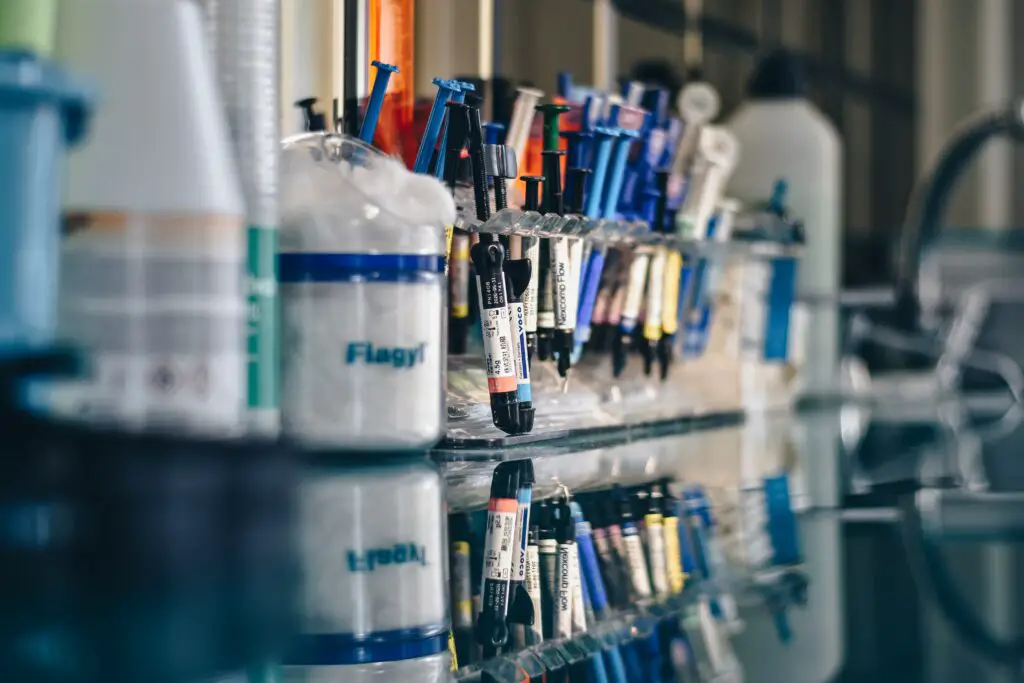 Instead of a degree program, students interested in a career in medicine might enroll in a pre-med track. Pre-Med is a standard route for students who want to pursue a profession in medicine or healthcare.
It is a sign of maturity and commitment to a potential medical school that a student has decided to major in pre-medical studies to better prepare for the MCAT (Medical College Admission Test). Pre-Med Programs are available at several high-quality best schools and universities in Massachusetts.
What Are the Best Pre-Medical Program schools in Massachusetts?
The answer is there are so many Massachusetts schools that provide the best pre-medical programs. Look at our list of the best pre-med schools in Massachusetts before sifting through countless online pages and college applications.in our list, these schools are included;  Boston College (Boston, MA), College Of Arts And Sciences At Harvard (Cambridge, MA), Northeastern University (NEU) (Boston, MA), Boston University (Newton, MA), The Amherst Campus of the University of Massachusetts (Amherst, MA), Tufts College (Medford, MA), the Brandeis University (Waltham, MA), The Massachusetts Institute of Technology (Cambridge, MA)
According to the AAMC, each medical school is ranked based on the overall number of candidates it receives.
List Of The Best Pre-Med Schools In Massachusetts
Here are the list of some of the Best Pre-Med Schools in Massachusetts
1. Boston College (Boston, MA)
Boston University is one of the city's top employers, with more than 4,000 academic members and a reputation as a prominent research center.
To maximize their chances of becoming a doctor, Boston University's pre-med students may pick from various bachelor's degree options under the guidance of a pre-med adviser.
At Boston University, there is an Early Assurance Program for pre-med students, which gives provisional admission to the Boston University School of Medicine to those who qualify. Another alternative is the Liberal Arts/Medical Education Program, which allows students to earn a Bachelor of Arts and a Doctor of Medicine degree in seven years.
As one of the best pre-med schools in Massachusetts, the Boston University School of Medicine is frequently placed in the top 10.
The fee cost of the Boston school of medicine is $78,572.
2. College Of Arts And Sciences At Harvard (Cambridge, MA)
Harvard is the country's first and foremost research university, with a distinguished academic reputation that spans continents. More Nobel Prize winners and Fields Medalists have attended this Ivy League private school.
Pre-medical students at Harvard join a lengthy list of distinguished alumni who have graduated from the university's unique Premed Program. Pre-Med students at Harvard have access to specialized academic support and internship opportunities. The Sponsorship Program also arranges for students to meet with a professional in the subject every month.
The fee cost of the Harvard school is $52,659.
3. Northeastern University (NEU) (Boston, MA)
Northeastern Institution, a premier private research university in Boston, is located in the city's financial district. As part of the university's cooperative education program, Northeastern students can work alongside thousands of industry professionals.
Students worldwide benefit from the expertise of these industry partners spread throughout the globe. The pre-med program at Northeastern University aims to be among the finest in the nation.
Each student at Northeastern is given a unique curriculum customized to their interests and academic goals. As soon as students arrive on campus, designated advisers work with them to ensure that all medical school boxes are ticked.
As part of their City and Community Engagement Program, students can work with community organizations in many health disciplines. Hands-on learning gives students a better understanding of the professional path they want to pursue and inspires them to pursue it. That 73% of Northeastern grads are accepted into medical school on their first try is no surprise.
The cost of a Northeastern University/School is $56,500.
4. Boston University (Newton, MA)
At Boston College, the Chestnut Hill campus is a historic neighborhood in the United States, where gothic architecture may be seen in its early stages.
On a hill above Chestnut Hill Reservoir, BC's 175-acre campus consists of 120 buildings. Visiting the Boston College campus is like stepping back in time, thanks to its old-growth trees and gothic-style structures. One of the most excellent preparatory programs for medical school is the Pre-Health Program at Boston College.
Students interested in pursuing a career in medicine may use the school's services, including internships, extracurricular activities, and help with MCAT preparation, all of which are housed in a dedicated office.
To prepare students for medical school entrance, BC students engage in internships, mock interviews, seminars, and research. It's not only in the classroom that they may become involved with student clubs and associated organizations.
Students who join the BC Student Global Health Group have the chance to use what they've learned in the classroom to help others who aren't getting the care they need.
As part of Timmy Global Health's summer program, students go to Guatemala to assist local physicians and patients at a partnering health clinic.
The fee structure of the Boston university is $61,050.
5. The Amherst Campus of the University of Massachusetts (Amherst, MA)
Amherst, Massachusetts, is home to the second-biggest student population and the state's largest university campus, the University of Massachusetts. Approximately 100 undergraduate and over 70 master's degrees are available at the University of Massachusetts, Amherst.
Pre-med and pre-health students at the University of Massachusetts, Amherst, are served by a dedicated office on campus. With the support of existing pre-med student groups, students may make connections and get answers to their pre-med queries.
Students may begin working on their medical school applications as early as their first year at UMass Amherst because of its high concentration of pre-med students. Student support organizations and pre-med advisors provide various volunteer and training opportunities.
In the Summer Health Professions Education Program, students have the opportunity to create meaningful and professional ties with medical leaders. Students may spend the summer in one of many US locales as part of this program.
The cost of The Amherst Campus of the University of Massachusetts is $53,358.
6. Tufts College (Medford, MA)
It is one of the world's most prestigious research institutions, with over 200-degree programs available at 10 locations in the greater Boston region. The Tufts Medical Center and Chinatown are within walking distance of the Tufts School of Medicine.
Many pre-med students are in their undergraduate years at Tufts because of the university's medical school and hospital. Students at Tufts can apply to the Bachelor's/MD Early-Assurance Program, which allows them to bypass the MCAT and enter the Tufts Medical School.
It guarantees that students may devote more time to their interests and internships with practicing doctors.
The fee cost of tufts college is $63,804.
7. The Brandeis University (Waltham, MA)
Brandeis Institution, named after the first Jewish Supreme Court Justice Louis Brandeis, is a private research university in Waltham, Massachusetts. Eleanor Roosevelt, the former first lady and humanitarian, is one of the many renowned graduates of Brandeis, which has many international students.
You may choose to study one of the disciplines offered at Brandeis, or you can choose to study Health: Science, Society, and Policy (HSSP). In addition to meeting all of the prerequisites for medical school, the HSSP major also gives students the foundation they need to pursue a career in the healthcare industry.
Students in the pre-med program have majored in nearly every field of study available at the university. Still, HSSP can provide them with a support system that allows them to build relationships in the community and gain first-hand experience in their chosen health field while still following a structured pre-med course of the study plan.
The scientific programs of Brandeis University are well-known for their high standards of excellence. The National Research Council placed Brandeis University's neurology and neurobiology programs second in the US, with Yale and Johns Hopkins first.
The cost of Brandeis University (Waltham, MA) is $61,724.
8. The Massachusetts Institute of Technology (Cambridge, MA)
Our world today is better because of MIT's contributions to every aspect of science and technology. It is also regarded as the world's top technical university. 98 Nobel laureates, 58 National Medal of Science winners, and 41 astronauts are among MIT's distinguished alumni.
Harvard Medical School and the Massachusetts Institute of Technology (MIT) are two of the best schools for students interested in pursuing a career in medicine. If you think it's unusual that MIT, an esteemed technological institution, provides a pre-med course, you're not alone.
Pre-med students have access to many resources because of MIT's well-known reputation. Students may spend their summers working on cutting-edge treatment procedures with medical industry professionals.
One example is AbbVie's 2022 Experiential Internship, which pays students to collaborate with top Precision Medicine experts. To better prepare pre-med students for medical school, MIT students may choose a major from various scientific areas and attend courses in a prescribed order. To guarantee that their pre-med classmates are ready for the demands of an MIT timetable, MIT students published a detailed handbook.
The cost of the massachusetts institute of technology is $53,450.
9. Amherst College, Massachusetts, United States (Amherst, MA)
As a private liberal arts college founded in 1821, Amherst College is the third oldest university in Massachusetts. The US News & World Report has named Amherst Institution the finest liberal arts college in the United States.
Amherst College's pre-med program requires students to learn about the area where they want to work one day. At Amherst College's Loeb Center for Future Exploration and Planning, students work with professionals, generally recent Amherst graduates, to learn more about their career options and develop their leadership and professional abilities.
Students at Amherst College who take advantage of this mix of professional experience and internship opportunities are well-positioned to attend medical school with advocacy and professional contacts already in place.
As a result of their rigorous academic schedules and early exposure to clinical settings, Amherst College's pre-med students are well-prepared for the Medical College Admissions Test (MCAT). The first-round admission rate for medical school is roughly 80%, while the second-round acceptance rate is over 90%.
The fee of The Amherst College, Massachusetts, United States, is $63,500.
10. Wellesley College (Wellesley, MA)
Since its inception as a women's liberal arts institution in 1870, Wellesley College has increased to include scientific disciplines. Wellesley College hired more women scientists than any other institution in the United States during the following 50 years, even before women were granted the right to vote.
Students pursuing a pre-med route at Wellesley will be required to take a challenging and top-notch scientific course load. Pre-med students may major in whatever they like, but they are strongly advised to take as many upper-level science courses as possible to better prepare them for medical school.
Health Professions Advising at Wellesley works with students to ensure that they are on track to preparing an impressive medical school application to get accepted into the student's preferred medical institution.
To become one of the most highly qualified applicants for any medical school program in the United States, students at Wellesley College choose to pursue a medical degree. Admissions committees at medical schools commonly tolerate lower GPAs from Wellesley College graduates because of the program's intensity.
Despite its fierce competition, Wellesley College takes pride in its ability to provide financial aid to the vast majority of its students. Wellesley was named the nation's top women's college by US News & World Report and the 13th best value overall.
The fee of Wellesley College (Wellesley, MA) is $60,424.
Conclusion: 
Each medical school in Massachusetts has a unique curriculum and concentration, although all are strong and highly competitive. Because of this, it is crucial to pick programs that match your abilities and interests and your overall statistical profile. Medical school applications in Massachusetts may be significantly aided by selecting just those institutions where you have a strong chance of being accepted, writing supplemental essays, and preparing interview questions tailored to each institution.
FAQs
Question 1: In general, is UMass an excellent medical school?
Answer: At a Glance: UMass Chan Medical School. With a reputation for excellence in primary care teaching and research, UMass Chan Medical School is dedicated to improving the health and well-being of the people of Massachusetts and across the globe.
Question 2: Which pre-med major is the most difficult?
Answer: Organometallic Compounds
It should not come as a surprise to anybody who has taken organic chemistry. Courses like "Pre-Med Killer" have a reputation for making pre-med majors change their minds.
Question 3: Which schools of Massachusetts is the best for pre-med students?
Answer: Amherst campus of the University of Massachusetts (Amherst, MA)
UMass Amherst is a public research institution with over 100 undergraduate and 70 master's degree programs. Pre-med and pre-health students at the University of Massachusetts, Amherst, are served by a dedicated office on campus.