To be considered pharmacists, they must obtain a postgrad or undergrad degree from an accredited institution. A doctor of pharmacy degree is required to become a licensed pharmacist in the United States. The doctor of pharmacy degree typically requires four years of education at an accredited college of pharmacy after completing an undergraduate program or other approved courses. You must be enrolled with your country's, state's, or province's regulatory agency to practice as a pharmacist. As a pharmacy graduate, it is also a requirement that you need to complete a certain number of hours of practice under the supervision of a trained professional pharmacist. Let us read about "Best Pharmacy Schools In The US"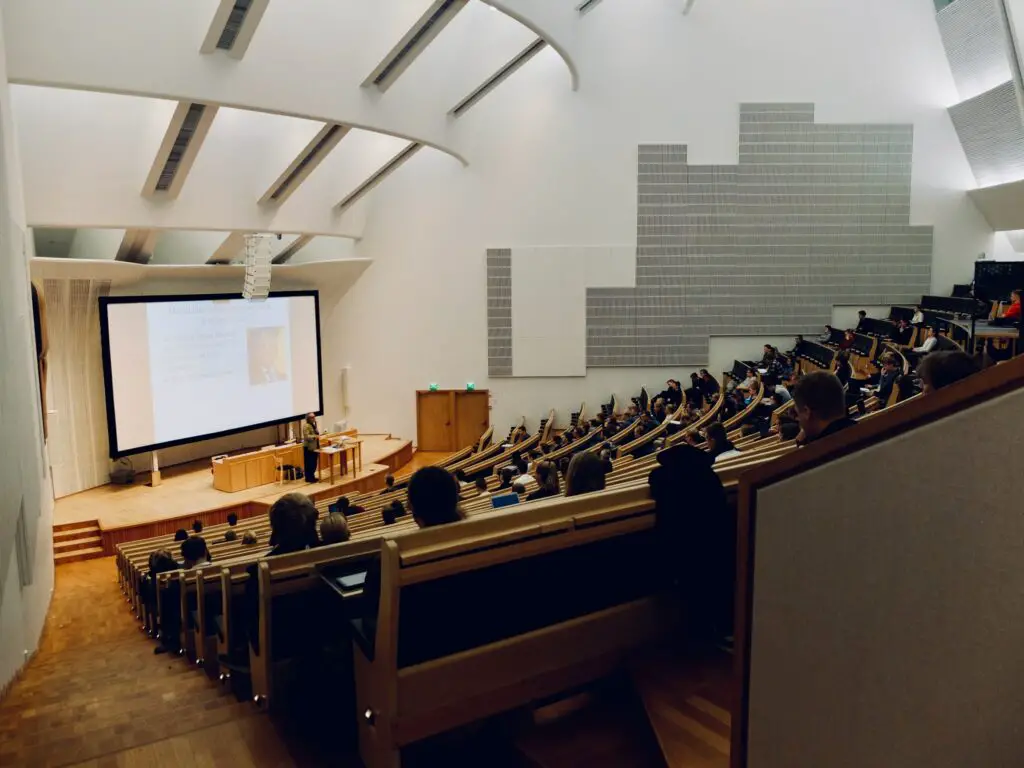 Numerous universities and schools in the United States offer pharmacy programs, so it is essential to determine which pharmacy schools are best overall. Hence, it is easier to choose which schools to apply to the applicants. According to the rankings, the University of North Carolina, based in Chapel Hill, tops all the pharmacy schools. It is the first on the list of best pharmacy schools in the United States, according to peer assessment scores of 4.9. The University of North Carolina is closely followed by the University of California based in San Francisco on the second rank with a score of 4.8. On number 3 is the University of Michigan based in Ann Arbor with a score of 4.7, followed by the University of Minnesota and the University of Florida in 4th and 5th place with a score of 4.7 and 4.6, respectively. 
Best pharmacy schools according to QS ranking
According to peer assessment scores, the University of North Carolina is at the top, but the qs world ranking shows something different. According to the QS ranking, Harvard University is the number 1 pharmacy school in the United States, followed by John Hopkins University. Though the list includes the University of North Carolina, Michigan, and California, they might not be the best according to the QS world ranking. The QS World University Rankings rank the global universities in 51 different areas for each subject. The ranking aims to help students to compare international universities with each other according to the programs that are offered there. 
Pharmacy from Harvard University
Even though Harvard University does not have a specific pharmacy department, Harvard still ranks at the top for pharmacy since pharmacology is a key feature of all the courses offered at Harvard Medical School. Harvard is renowned for its leadership in life sciences and ranks first in medicine, psychology, and biological sciences. Harvard has a Department of Biological Chemistry and Molecular Pharmacology, which focuses on elucidating molecular mechanisms in biology and disease and a critical emphasis on molecular, structural, and chemical approaches to understanding form and function in biology. However, you can't earn a Pharm-D degree from Harvard University since they do not have a dedicated department or program. 
John Hopkins University
Unlike Harvard University, John Hopkins University does have a world-class pharmacology department. The department aims to deliver high-quality pharmaceutical care to our patients in an environment of educational growth, mutual respect, and communication. Other than that, the department also offers pharmacy residency programs. By having this program, pharmacists would be able to provide patient-centered care. Pharmacists who complete this program tend to conduct their practice with maturity and leadership since they already have prior experience in handling patients. The Johns Hopkins Hospital offers 15 postgraduate year two specialty programs as well as postgraduate year one pharmacy residency training. John Hopkins medical school has been consistently appearing in the top 10 pharmacy schools in the United States, which proves why it is considered so prestigious. The university also offers an internship program for pharmacy students so that they can get exposed to health system pharmacy practice. 
University of North Carolina (UNC)
The University of North Carolina is a major research university with a vast teaching hospital and medicine schools. Eshelman School of Pharmacy is also a part of the University. According to the peer assessment score, it is the number one pharmacy school in the United States. This environment offers many opportunities for collaborative efforts in research, education, and patient care with academic, industrial, and healthcare partners. The university has specialized research centers focused on drug development, nanotech in drug discovery and cancer care, pharmacogenomics, and medication efficiency. The schools offer various Ph.D. and Post Doc programs along with facilities and environments to encourage research and development.
University of Michigan
The University of Michigan College of Pharmacy is situated on the University of Michigan's main campus in Ann Arbor. Though it might not be the best pharmacy school, it's one of the bests. In 2016, it was tied for third place in the United States for pharmacy schools. University of Michigan pharmacy school has a 4:1 ratio of student to faculty, which means each student will get much attention from experienced faculty members. At U-M, students will bring the opportunity to work with researchers and clinicians in their field. They will get prospects of collaborating with industry leaders and learning from them at the top-ranked Michigan medicine system. Another advantage of studying at the University of Michigan is that students don't have to fret about their tuition fees and finances. Students can directly contact the university to discuss their financial standing and available funding options like scholarships and financial assistance. 
Conclusion
According to peer assessment scores, the University of North Carolina is the best pharmacy school in the United States right now. Other best pharmacy schools include the University of California, the University of Michigan, etc. However, according to the world QS ranking, Harvard University has the highest ranking among all the pharmacy schools in the United States. Other universities include John Hopkins University, MIT, University of North Carolina, etc. The University of North Carolina has a peer assessment score of 4.9 and a 7th world QS ranking for Pharm-D. A good pharmacy school should have top-of-the-line faculty with industry experience as a pharmacist or a similar role. Other than that, research opportunities are one of the factors that are crucial in a pharmacy school since studying pharmacy is research extensive.