Portraying every emotion so precisely that the people that are watching could feel the depth of it in their bodies is the true definition of acting. Acting is the art of emotions and the language of the body. It is the most difficult profession out of all but still, 99% of people dream in their life to become an actor. The reason why the acting industry looks so enchanting to people is that it is filled with stardom, profit, and glam. It may seem that portraying and controlling different emotions is very for you, but the reality is way different. What makes acting difficult is that not everyone can do it. Not everyone can take over others' minds through the emotions that they are feeling in reality. While living your life, it takes a whole lifetime to understand yourself completely and present your emotions in front of the world, but an actor has to go through the lives of hundreds of roles and understand the same to portray them instantly and realistically. It is the reason that not everyone can become an actor, only those who are born with this talent or have developed it through proper guidance and hard work can do it realistically. Let us discuss, Best Acting Schools in Los Angeles.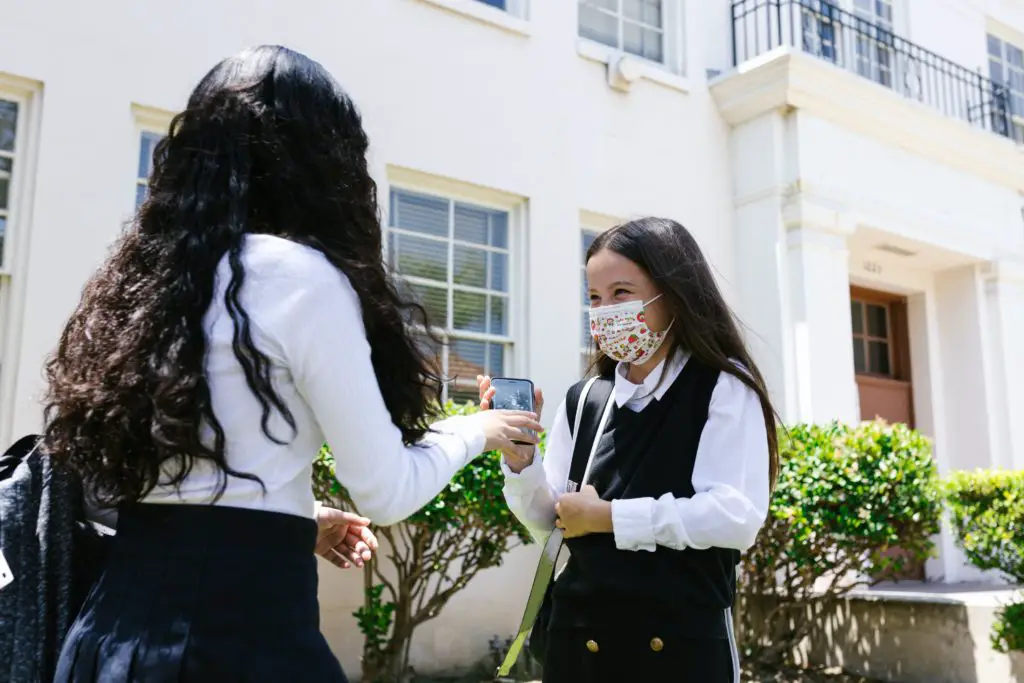 Best Acting Schools in Los Angeles
The entertainment industry is a vast world where there are a plethora of opportunities waiting for you. When people talk about the entertainment industry, they generally relate it to acting, but the entertainment industry is way more than that. There are so many career opportunities in this field from direction to screenwriting there are just so many jobs you can take to showcase your talent. Los Angeles, the city of angels, is a place where your dream to be in the acting industry can turn into reality. There are so many good colleges in Los Angeles that can shepherd you through the door of the acting world and show you how much more you can be from just acting. There are several roles in these industries which still need people's attention. There is one more thing that you will need to take off your flight to be successful in the acting industry, and that is a network. You need a strong network to grab yourself goo number of opportunities through which you can grow. In the city of angels, there are so many prodigious collages that can change your life. From network to guidance, all that you need is here.
List of the best acting schools in Los Angeles that will give wings to your acting career: 
To make a successful career in the entertainment industry and understand the ins and outs of it, you need the guidance of some of the best schools in the world. the entertainment industry is difficult to grasp and stabilize your position in it. The guidance of an expert that has the whole roadmap of it will put you in an advantageous position. luckily, if you are living in Los Angles or thinking to pursue your career from here, you have a plethora of choices. Here is the list of some of the best acting schools in Los Angeles that will give wings to your acting career:
Stella Adler Academy of Acting & Theatre: 
Stella Adler Academy of Acting & Theatre was founded by Stella Adler, a famous American actress & teacher. This institution imparts some of the best acting courses, which will enhance your acting implicitly. The list of alumni from this campus is too bright, from the titanic star Robert De Niro to Marlon Brando, the campus hall of fame has been awarded, many Oscars. SAA has a plethora of courses you can opt for but the best and most enrolled by the students is the two-year course in acting and theatre which will cost you $35,900.
Elizabeth Mestnik Acting Studio
Elizabeth Mestnik Acting Studio was established in 2001 by Elizabeth Mestnik. It is one of the leading acting academics with a diverse portfolio. Elizabeth Mestnik not only provides highly specialized offline acting learning courses but also gives you a chance to sharpen your acting skills anywhere in the world through online classes, which makes it easier for students to get access to the class. There are many courses that you can opt to sharpen your skills or to learn completely as a beginner.
Andrew Wood Acting Studio
Andrew Wood Acting Studio was founded by Andrew Wood in 2004. He is a famous MFA Director from Yale Drama School. There are two main courses that Andrew Wood Acting Studio offers, one is an Essential Workshop, and the other is an Advanced Workshop. In Essential Workshop, students first learn the exercise of acting through to the heart approach and then study and perform it through a single scene for ten weeks. Advanced Workshop is the next step after the Essential Workshop, where all the students apply all the skills and techniques, they learned in the essential workshop in real life by working with Andrew himself.
The Berg Studios is established by Gregory Berger-Sobeck. He graduated from Yale School of Drama and is also working as an acting instructor at The Berg Studios. Berg Studios is popular to provide small but effective courses in acting. The duration could be from 1 to 12 months and the skills and techniques that are been taught during this period are enormous for anyone. Berg Studios is more focused on cultivating the imagination of the students so that they can feel and perform those emotions that they may have never felt in the real life. The tuition fee charged by Berg Studios is less in comparison to many other such institutions, and the value for money is very high.
Lifebook Acting Academy is where the inspirations turn into an artistic reality. Allen Levin founded Lifebook Acting Academy in 2012. It offers a course for everyone, whether it is an advanced-level professional or an entry-level rookie. Allen believes that there is a unique style for everyone, and a unique way to represent the same thing, Lifebook Acting Academy tries to enhance your way of acting and inspire you to grow. There are highly specialized coaches to guide you on your journey to success. The tuition fee of the Lifebook Acting Academy ranges from $225 to $550, which is cheap in comparison to other such institutions.
American Academy of Dramatic Arts in Los Angeles
American Academy of Dramatic Arts in Los Angeles is founded by Franklin Haven Sargent in 1884. It has covered a commendable journey of more than 100 years to make this University what it is now. The wall of fame of the American Academy of Dramatic Arts in Los Angeles is studied, with bright diamonds of the acting history. Cecil B. DeMille, Spencer Tracy, Lauren Bacall, Kirk Douglas, and Grace Kelly are a few names from the many. Unlike other institutions, it is a full-fledged University which makes the admission process of it much more complex. You can not just go to the American Academy of Dramatic Arts in Los Angeles because you want, you must have completed your high school and should have many other documents with you to finally give the audition. The tuition fee is comparatively expensive, it is $36,000, but the skills and opportunities that you will earn here are worth more than that.
USC School of Dramatic Arts
USC School of Dramatic Arts is one of the best ten schools of acting in the world, stated according to Hollywood reporters. It is a private school of theatre at the University of Southern California. USC School of Dramatic Arts provides courses for graduates, undergraduates, and postgraduates to polish their acting skills. They can enhance the particular or general skills of theatre according to themselves by choosing from the plethora of courses they offer. The fee structure varies from course to course and the duration of the courses you want. If you are a person looking for more technical training with a well-structured program, then the USC School of Dramatic Arts is a perfect place for you to explore.
Speiser Sturges Acting Studio
Speiser Sturges Acting Studio is working in the field of theatre and producing some extremely talented artists for over 30 years. It was established by Aaron Speiser and Shanna Sturges. If you are a great fan of Will Smith and Jenifer Lopez. If you are a great fan of Will Smith and Jenifer Lopez, you should know that Speiser Sturges Acting Studio is the one they started their acting journey from. They both are big names in Hollywood, and having them as your alumni is a great thing. Speiser Sturges Acting Studio is more focused on preparing its students for a successful acting career in the television and films industry. They do not compromise and take the time in sending their students to Hollywood. Speiser Sturges Acting Studio has a plethora of opportunities stored just for you if you opt for them to be your career launchpad.
What are the general admission criteria to get into famous acting schools?
To get into your dream acting school and kickstart your successful acting career, you need to focus on two things, documents, and audition. Documents vary in every institution, and it also depends on whether it is just an institution or a full-fledged university you are aiming for. When it comes to universities, there are a greater number of documents you need to have, from recommendation letters to transfer certificates and high school report cards, everything is needed. When it comes to a private institution, things may get easier for you as there is less documentation required there. The most important part you need to focus on is your audition. Whether it is a university or a private institution of acting, most of them have audition criteria, which they can conduct through offline or online modes. The audition round is conducted to test your basic skills and level. As acting is not something everyone can do, you must have some basic skills to comprehend the course content and excel in it, that's why going through an audition becomes difficult for many students if they do not prepare themselves for it. In general, there are monologues and on-screen dialogues that are asked, to be presented in the audition and you could be tested based on how well you portray different emotions.
Conclusion
Acting is an art and to enhance this art having these professional bodies is something you cannot bargain. There are a plethora of opportunities in the theatre field, and as it is getting bigger day by day, it has become one of the most beloved professions for anyone. Although the dream of becoming an actor may seem very beautiful and flashing to people, the process is very difficult. There are some hidden difficulties in it which make it hard for people to survive in this field. Maintaining your mental health becomes even harder for some. The only solution to tackle this problem is to stay focused without getting blind to the lights of the acting world. take it as an art and accept that others might have different opinions about the same thing as you. Enjoy it while living because this is what you have chosen for yourself.
FAQs
How much does it cost to study acting in Los Angeles?
LA has many famous institutions that can guide you on your successful journey of acting, which makes it a very popular place among students. If you also dream to study in one of the top intuitions of acting and theatre in LA you should know that the average fee of perusing acting in LA is around $2,000 to $4,500. If you think this is quite expensive then many colleges charge $225 or even lesser. It depends on which institution you want to join, what is the duration of your course, and which kind, of course, you have selected for yourself.