In 1962, Mr. Glen Bell founded the fast-food joint Taco Bell in Irvine, California. Its main office is in the US. Taco Bell is a division of Yum! Brands, Inc. The restaurants serve a variety of Mexican-inspired dishes, like nachos, burritos, tacos, quesadillas, novelty, and several "budget menu" options. As of 2018, there were 7,072 Taco Bell locations, with more than 93 percent owned by franchisees and licensees. Let us know Taco Bell App Review.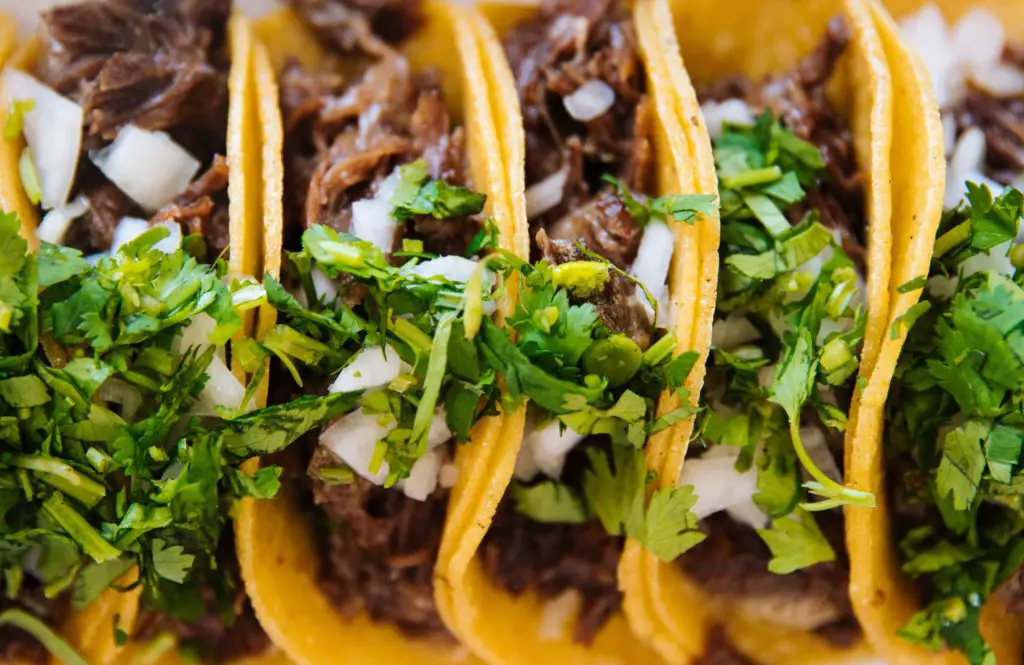 The Taco Bell App is fantastic for everyone! Customers with dietary restrictions now have more alternatives thanks to the ease of menu item customization. You can get a free item with a $25 purchase thanks to the rewards program, which is a fantastic deal.
Taco Bell App Reviews
These restaurants serve more than two billion people annually. For more elasticity, they provided the choice of the mobile app. You may skip the line, place an order and pre-pay for it, take advantage of several offers and discounts, and do much more with the Taco Bell app. But what is the app review in the market?
The Positive Ones
Reliability
The app will grant you access to the online-only menu with standard customization and dietary data. The Veggie Cravings menu is also available in the Taco Bell app. The Black Bean Crunchwrap Supreme, The Veggie Nachos Party Pack,  the Veggie Super Menu Bowl, and other vegetarian options may be found by selecting the "Menu" tab and scrolling down to "Veggie Cravings."
Convenience
You will be prompted to grant the app permission to monitor your location when you launch it for the first time. This will allow you to view the most precise menu and instantly choose the store that is closest to you. Additionally, you will be prompted to accept push notifications. By doing so, you will have access to exclusive deals as soon as they become available and will receive real-time information about the status of the orders.
Personal Customer Preference
You will then be prompted to sign in. You will have unlimited access to the exclusive features of the app and its rewards program if you have a Taco Bell account. You will be asked to input a payment method, such as a  debit card, credit card, or Taco Bell gift card when placing your first order. To simplify your next order, you could save this form of payment. Your account settings always allow you to modify your choices.
Attractive Rewards
The Taco Bell Rewards program is available to all customers with active Taco Bell accounts. There are two stages in this program: Hot and Fire. You need to accrue 2,000 points before moving on to "Fire." Simply end up spending at Taco Bell to gain points. Every dollar spent at the "Hot" level is equivalent to 10 points. For every dollar spent, customers who have reached the rank of "Fire" receive 11 points. By selecting "Challenges" from the "My Rewards" page, you can find special challenges that will let you gain points.
The Negative One
Technical Glitches
The app is plain awful; half the time It is unable to redeem your rewards for no apparent reason, and the other half you may receive an error message indicating that the store will close soon even though there are more than three hours remaining. 
The Mismanagement
They don't respond to any of Your inquiries or complaints on social media at this point simply make it seem like they're deliberately mistreating us. And if we want to see the other side of the coin as well, there is a consistent pressure of work that is always there for the workers working there. 
The Limitation
Members of Taco Bell Benefits are also eligible for special rewards. Most of these incentives have an expiration date and are only redeemable through the Taco Bell app for collection at participating locations.
Conclusion
Like every coin has two sides, the Taco Bell app has its negatives & positives as well. But its strategy to bring original and entertaining innovation that will entice customers to return to the app is the "Challenges" & "Rewards" section of point accumulation, which makes it stand out from the crowd. This app is a need for both regular and ardent fans of Taco Bell due to its simplicity of use and incredibly substantial rewards program.
FAQs
Do the ordering processes from tacobell.com and the App differ?
Actually, it's a matter of preference.
Which Device supports the Taco Bell app?
It is supported in iPhone iOS 14.0 and higher or Android 6.0 and above handset can access the Taco Bell Mobile App.
Is there any validity period to use the rewards?
Yes, a gift is redeemable only through the Taco Bell smartphone app for drive-thru pickup orders at U.S. Taco Bell restaurants for 14 days from issuance.
Is the reward available at store purchases?
No, only the app currently allows for point redemption.