The high-rise residence halls at UCLA are co-education, with separate men's and women's facilities and showers. The majority of rooms in the resident halls would be used by three students, while two students would occupy the remainder. Residence hall facilities include rooms with furniture and basic cable television service, and computer network access in each room. Each building is equipped with a washing room. How are dorms assigned at UCLA? Let's know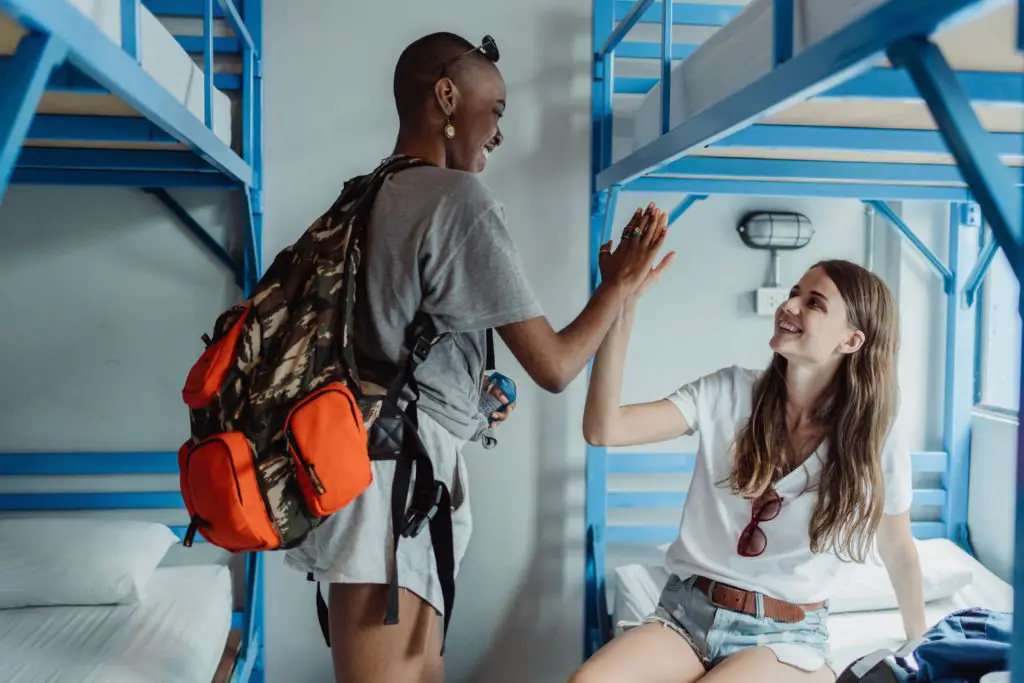 One structure contains a computer lab and learning center, while others contain study lounges. Most buildings offer 24-hour front desk services for package delivery and messages and an on-site or adjacent residential restaurant. The original 4 residence halls, known as Classic, are Sproul, Rieber, Hedrick, and Dykstra.
The Homes Assignment Office randomly assigns housing to qualified candidates who submit their applications by the deadline. Based on the information provided on the housing application, housing assignments are established according to the student's highest preference.
Typically, colleges designate roommates using a form that inquires about numerous personal preferences, such as neatness and disorderliness, musical tastes, and study habits. Some institutions do not need a roommate questionnaire instead of allocating housemates randomly. The housing application is accessible via the online application site and is currently available.
UCLA Dorms Cost
Estimated Budget for Undergraduate Students
| | | |
| --- | --- | --- |
| | Living with Relatives | UCLA Residence Halls |
| Meals and Room | $7,119 | $16,763 |
| Tuition and Fees | $13,258 | $13,258 |
| Transportation | $2,016 | $606 |
| Supplies and Books | $1,404 | $1,404 |
Appearance Of UCLA Dorms
There are two-person suites, three-person suites, four-person suites, and six-person suites in the modern dormitories. Most rooms are sufficiently spacious to include a refrigerator. The dorm rooms at UCLA are fantastic, but you can certainly give them a unique appearance with creative decorating ideas.
Roommate-assignment policies
The assignment of roommates varies from college to college. All incoming students who plan to reside on campus should complete a housing form at most universities. Typically, this form will enable you to list your prospective roommate. Additionally, many universities do not permit students to choose a roommate.
The Lifestyle Choices Section of the Housing Application is crucial, as these choices will be utilized during the August roommate matching function. Students will be paired with the individual(s) whose interests most closely match their own. Students may modify their options when submitting their applications and receiving a housing offer.
Tours Of Residence Halls Or Dorms Before Moving In
The majority of institutions do not give hall or dorm tours before move-in. You can view a virtual tour of the school on its website. During your campus visit, you will be shown an example dorm room. As long as you receive your college position, you must begin planning your living area.
Department Allocation Students
To be eligible for a housing assignment, all candidates, including department assignment students, who register for university housing should submit an application for housing with the required fee and complete all subsequent dates.
Acknowledgment of Housing Offers
Once an online housing offer is made accessible, there will be a timeframe for accepting the offer. Once the offer has been accepted, the housing contract fee will be added to the student's BruinBill account, and a deadline will be set for the initial payment. Online payment is required by the deadline; else, the offer will be revoked and the space provided to another student.
Emails will be sent with housing offers. All students given housing, including those eligible for financial aid, must accept an offer by the mentioned deadline and make the initial BruinBill payment by the following deadline. Suppose a new student cannot make the full upfront deposit by the due date. In that case, the student may email the Accounts Receivable office to talk about the possibility of a payment agreement.
Disabled Students
Most, but not all, of UCLA's residence halls may accommodate students with impairments or other unique housing requirements. Coordinating the offer process between the Housing Assignment Office and the Center for Accessible Education is a joint effort. UC Los Angeles' commitment to ensuring full participation and equal access for students with disabilities is overseen by the UCLA Center for Accessible Education (CAE). All reasonable accommodation and modification requests for University-owned housing are handled by the CAE's Board for Housing Accommodations. To request reasonable accommodation for a handicap, please visit the CAE Housing website. The associated guidebook outlines the exact criteria and rules that govern requests for special adjustments in University housing. The Housing Accommodation Board will contact UCLA Residence Life, the CAE, and other relevant employees to see if the proposed accommodation is acceptable and necessary.
An acceptable accommodation is dependent on several factors, including but not limited to when a request is submitted, the availability of suitable accommodation, and the student's eligibility for a guarantee of housing.
Conclusion
Since current UCLA housing residents book their seats for the next academic year in late April, some housing facilities and preferred room types may not be available to freshmen. If the student's choices are unavailable when the offer is issued, the applicant will still get a housing offer for an available spot. During the first two to three years of school, most students reside in triple rooms.
FAQ's
Question # 1
Are UCLA dorms co-education?
Answer
The high-rise residence halls at UCLA are co-education, with distinct men's and women's showers and restrooms. The majority of rooms in the resident halls will be occupied by 3 students, while the remainder will be occupied by 2 students.
Question # 2
Is UCLA housing guaranteed for four years?
Answer
At UCLA Housing, our long-term objective is to guarantee a space in university-owned housing for all new freshmen for their entire four years of college and all incoming transfer students for 2 years.
Question # 3
Is housing at UCLA guaranteed?
Answer
UCLA Hospitality and Housing Services handle all housing on campus. First-year students enrolled for the autumn semester are guaranteed on-campus accommodation for three consecutive years. Please visit Guaranteed Housing for Freshmen Students for additional information.
Question # 4
Is housing at UCLA first-come, first-served?
Answers
No.