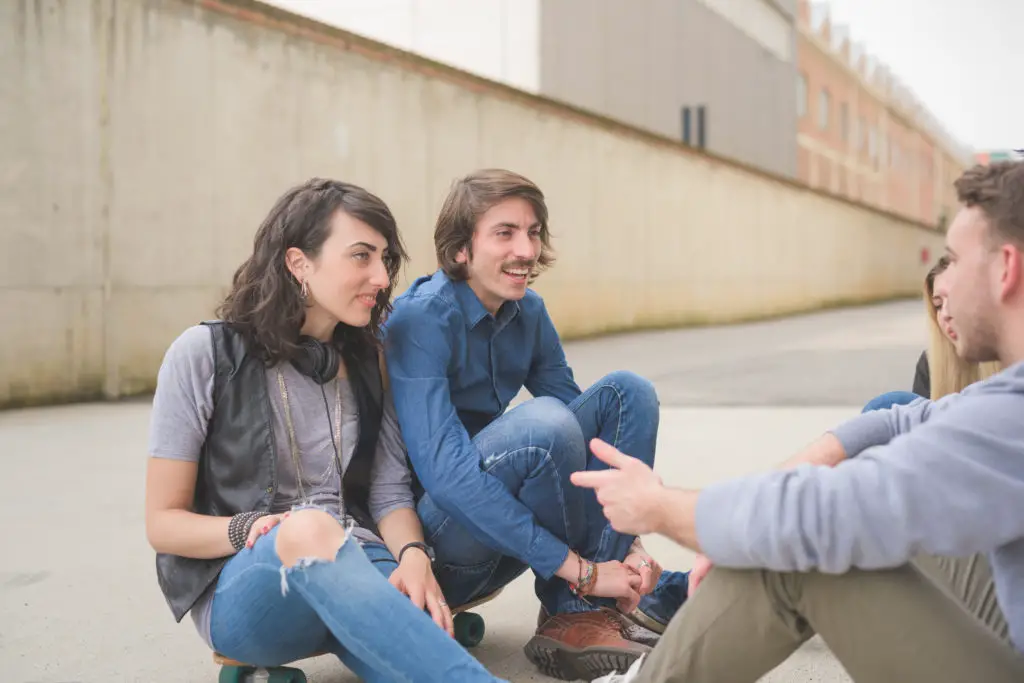 Challenges are inevitable. We face them in all facets of life. Although they are generally perceived as daunting, challenges are not bad. They are important feedback mechanisms that allow us to analyze all angles of a situation as well as take into account individual approaches to the situation. Challenges are very important in brainstorming, project planning, and execution. Without them, we would rarely gain a holistic view of a project. This is true too, for life. Without challenges in life, we would have a narrow perspective. Challenges should, thus, be anticipated rather than feared. Developing good strategies for the efficient management of challenges provides ways to resolve them and find the best solutions. Let's discuss the topic 'How did you Overcome a Challenge?'
Challenges will be encountered in any job. Employers seek employees who are capable of handling challenging situations inappropriate ways. 'Describe how you overcame a challenge you faced' is a popular question at job interviews. Your response should portray to the interviewer that you have faced previous challenges and that you handled them with finesse. A good response will show that you remained calm under the pressure of the situation, adequately assessed both sides, and were able to come to an effective solution. 
Challenges are bound to present themselves in any role you assume. They are inevitable experiences that all individuals and teams face. What is important is how you handle them. Your reaction to challenging situations is what the interviewer is interested in. We look at various approaches to this popular interview question and set up scenarios that you may have encountered in the workplace. Using these will help you build up a great response and impress your interviewer with your leadership approach to challenges.  
Formulating your response
We face numerous challenges daily. That they have now passed indicates that we have found some way to resolve them. Begin by jotting down a few situations that you felt were difficult and uncomfortable. These challenges do not have to be major crises. They could be simple challenges that you have faced. Once you have identified a few challenges, try to trace the steps you followed to resolve them. Finally, link these challenges to the position you are being interviewed for and craft your response so that it is relatable to the role you will be taking on.
What the interviewer expects 
The workplace will present many challenges. Employers need to know that their staff will not buckle under the pressure of challenges. The inquisition into how you approached previous challenges is a way for the interviewer to gauge whether you can efficiently deal with challenging situations. The interviewer will gauge from your response, how you react in pressurized situations. This poses an opportunity for you to display to the interviewer that you will be able to withstand the pressure as well as diffuse the situation and find an effective solution. 
When articulating your response, various scenarios can be drawn from, where you may have faced challenges. Challenges arise in the role you fill, in your interaction with other roles in the company, in the environment, with coworkers as well as with tasks and projects. Draw on your experiences in these areas to describe a scenario in which you have faced and overcome a challenging situation.
Challenges arising from your role in an organization
The role you undertake within an organization comprises tasks and activities that you are required to complete. With these tasks and activities come many challenges, all of which you will need to face and overcome. In choosing to describe a challenge you faced within a previous role, display to the interviewer how you put steps in place to assess the challenge from all angles related to the role and how you put together a good solution to counter the problem.  Display to the interviewer that your role did not suffer due to the challenge because you were able to efficiently handle the situation.
Common challenges that arise within various roles:
Deadline challenges
Despite our best efforts, we sometimes come up short on deadlines. This is a common challenge that many of us face. Many roles are deadline-driven and employers need to know that you can keep up the pace. Using this, you could describe a scenario where you were about to miss a deadline and the steps you took to prevent this. The interviewer will want to know that you found a way to avert a crisis when faced with missing an important deadline.
You could describe this scenario using an individual deadline or a deadline that needed to be met by your team.
Example
Coming upon a deadline, I knew I was not where I was scheduled to be at that point. This was a challenge because not meeting the deadline would mean lags in the downstream processes and this would cause hiccups in the operations as a whole.
How I overcame this challenge
Option 1: I recognized that my current schedule was not going to help me meet my deadline. I took time to rework my schedule even though it was not an easy feat amongst the pressure. Once completed, the new schedule helped me meet the deadline and avert a crisis. 
Option 2: Seeing no workable solution to meet the deadline, I called a meeting with all involved parties and together we brainstormed the effects of the delayed deadline and solutions to avert major crises.
Process Challenges
Within an organization, various roles are interlinked to achieve process goals. There are sometimes breaks in the process that affects upstream or downstream roles. This could lead to inefficiencies in the organization or even a breakdown of the process. The interviewer will want to know that you can interact efficiently with other roles in the organization to meet company goals.
Example
A lag in the delivery from an upstream process was resulting in a delay in my output.
How I overcame this challenge
I requested a meeting with the staff members involved in the upstream process. A brainstorming session helped to highlight the gaps in the process. Once identified, solutions were developed to fill the gaps. 
Tip: You can outline the specifics that were missing in the process and explain how you and the other members of staff were able to identify and implement these and thus smooth out the process so that all team members were able to meet deadlines.
Attendance challenges
The situation sometimes arises, where key players are off sick at critical points in a project. This is something that cannot be avoided and needs to be dealt with. The interviewer will need to know that you are capable of handling such situations without letting the required tasks and projects suffer.
Example
A critical team member suddenly took ill and was off sick when an important deadline needed to be met.
How I overcame this challenge
Option 1: The rest of the team was called together and the work that needed to be completed by the sick colleague was delegated amongst the remaining members of the team. The team members were compensated for any overtime work during that period and the work was completed.
Option 2: Describe how you stepped in to help a coworker complete a task so that the team could meet a deadline.
In this scenario, you could also describe how you stepped in to help a coworker who wasn't coping with his load.
Challenges arising from the working environment
The efficient execution of our roles within an organization is largely dependent on the environment in which we work. Conducive environments produce better results and non-conducive environments adversely affect performance. The environment in which we work presents challenges regarding such things as the equipment we rely on, the utilities we employ, and the atmosphere we work in.
Work environments will not be without challenge and the interviewer will want to gauge whether you can anticipate this and handle environmental challenges efficiently. Use this opportunity to describe a situation where the environment around you posed challenges and to display how you used your techniques to overcome these challenges and accomplish your goals.
Common challenges that present themselves due to inadequacies in the environment around us:
Equipment failure
Hardware and software failures are often encountered in the workplace. These need to be anticipated and worked around. You could explain a time where you and/or your team experienced a failure in the equipment that is critical to your role and how you dealt with it.
Example
A printer malfunction before an important meeting meant that I was unable to provide hard copies of the documents that would be used in the meeting.
How you overcame this challenge
Option 1: Having no time prior to the meeting, I sent out an email to the individuals who were involved  
containing the documents that would be used in the meeting. I explained the issue and advised that I would not be handing out hard copies at the meeting but that they were welcome to carry in their laptops and follow along. During the meeting, I had the documents projected that everyone had a view of them and could follow along. A laser pointer helped this along. The attendants were informed that hard copies could be made available at a later stage upon their request. The meeting went quite smoothly despite the initial hiccups.
Option 2: Thankfully it was a day or two in advance and I had time to print the documents elsewhere. 
(With this option, you can point out how you like to work in advance to accommodate for last-minute snags.)
Both options display your ability to think on your feet and make alternative arrangements so that third parties are not affected by the challenges you face. 
Noise
While communication is expected in a work environment, noise often poses challenges. This will result in disruptions to staff and a decline in work performance. The interviewer will want to know how you react to noisy environments and that you are capable of handling challenges arising from such.
Example
A situation arose where a neighboring department had become too noisy. This was affecting the concentration and ultimately the work performance of my team.
How I handled this challenge
Following the channels of the report, I informed my manager that the discussions being held in the neighboring department were filtering through to mine and this was impacting the team's concentration and, thus, performance. My manager addressed the issue with the manager of the neighboring department and the issue was resolved. 
(Describe here the specifics of what the neighboring department did to lower the noise levels such as moving their meetings to a different boardroom or being mindful of their audio levels and lowering their voices and sound equipment.)
Challenges arising from interaction with internal and external customers
Interaction with suppliers and customers poses additional challenges to the roles we fulfill. The interviewer will want to gauge whether you are able to interact with their external customers efficiently. This is your opportunity to display your ability to effectively communicate with suppliers and customers to achieve company goals.
Common challenges with suppliers or customers
Break-in supply
The supply of materials, equipment, or information is critical to the optimal functioning of teams and organizations.  Not receiving critical supplies could result in major challenges. These challenges sometimes arise and need to be dealt with. The interviewer will want to gauge whether you can handle a situation where critical supply was not received. Describe a situation where you were not able to receive something that was critical to you completing a task or project and how you managed to find an alternative solution.
Example
A situation arose where a critical supplier fell short in delivering an order on time. This presented major consequences to the bottom line of the team as well as the organization.
How I handled this challenge
Option 1: I took time to research alternate suppliers and managed to find backup suppliers who would be able to supply on time.
Option 2: The completion of the project was outsourced. We incurred extra costs using this alternative. This was noted and alternate suppliers were sourced for future occurrences of this nature.
Option 3: Customers were contacted and informed of a delay. Consequences and possible alternate solutions were discussed. 
Personal challenges
You are not restricted to discussing challenges you faced due to your role or your interaction with others. We all face personal challenges which pose hindrances to our work. Describing to the interviewer how you approached your challenges and overcame them will give him/her the sense that you can face personal challenges and not let them impact your work goals.  
Being unclear about requirements
It is not uncommon that messages relayed to us get misinterpreted or that we do not understand the instruction very clearly. The interviewer will want to know that you can rectify this situation and not continue with misinformation.
Example
A situation arose where I was unclear about what was expected of me.
How I handled this challenge
Not wanting to make mistakes, I scheduled a meeting with the representative who was able to clarify the instruction with me and got the clarity I needed to perform the task accurately.
Overwhelm
Overwhelm is something many of us face in the working world. It isn't something to be ashamed of. It isn't something we should hide. The interviewer will want to know that you can effectively acknowledge and deal with overwhelm in the work environment. 
Example 
I once became overwhelmed by my workload and looming deadlines. 
How I handled this challenge
I discussed my workload with my manager. Together we discovered that I was taking on more than was necessary.  My manager and I came up with an efficient work plan for me to follow. We also identified tasks that I needed to delegate to relevant staff members.
Conflict situations
Conflict arises in every area of life. Contrary to popular belief, conflict is a positive aspect, which enables us to address different perspectives. Conflict is inevitable in the workplace due to the various personalities that make up a team. It is a plus to have a diverse team because this offers a multitude of strengths. This will, however, give rise to conflict situations. Employers need to know that their employees will be able to address and amicably resolve conflict and continue to work together to effectively achieve the goals of the company. 
Differing views
Differing views on how to approach and complete tasks are bound to occur because no two people are alike. Acknowledging that someone else may have a different approach is vital to conflict resolution. The interviewer will want to gauge your approach to conflict situations. S/he would want to know that you will be able to handle such situations without exacerbating them. This is your opportunity to describe to the interviewer that you are a good leader and that you have a healthy and effective approach to conflict. Describe how you resolve conflict without it blowing up.
Example
A colleague disagreed with my approach to a team project. We were at an impasse during a brainstorming session.
How I handled this challenge
I asked my colleague if we could meet to discuss a way forward. Upon his agreement, we were able to analyze both approaches and come to a compromise. We found better ways to move the project forward by combining key aspects from both our approaches.
Irate coworker
A work environment combines different personalities. There are bound to be clashes between personalities. Some personalities are passive while others are aggressive. The interviewer would want to gauge whether you can deal with confrontation and aggressive coworkers. This is your opportunity to show your assertiveness and diplomacy in dealing with aggression and confrontation. Describe to the interviewer a situation where you had to deal with an irate coworker. Explain how you remained calm and managed to diffuse the situation, calm the coworker down and reach a compromise. Being able to display leadership qualities such as remaining calm, displaying an assertive but not aggressive approach, in a conflict situation is a positive aspect that employers look for in their staff.
Example
A situation arose where a coworker was offended by my response. He started to become aggressive toward me.
How I handled this challenge
I remained calm and did not let the situation escalate. I knew that if I became irritated and reacted harshly, this would have exacerbated the situation and enraged my coworker even more. I gave him a chance to air his views. I acknowledged his frustration and apologized for my part of it. I offered to further discuss a compromise that we could arrive at. 
Tip: You could describe the details of how you both resolved your conflict.
Challenges faced in higher positions
Managing a group of staff members brings with it a unique set of challenges. As management, the onus falls upon you to mediate and resolve challenges as well as authorize the necessary actions that need to be implemented for the resolution to be effective. If you are interviewing for higher positions in an organization, you will need to display management and leadership skills to the interviewer. The interviewer will need to know that you are capable of undertaking the position and the responsibilities that go with it.
People management
Managing people brings with it a myriad of challenges. A good manager should be able to capitalize on his/her team's strengths and build on their weaknesses. A good manager must also be able to utilize each member's strengths efficiently. The interview will want to gauge that you will be able to effectively utilize your team's strengths to achieve team goals. 
Example 
A team repeatedly displayed poor performance.
How I handled this challenge
I called the team in for a meeting and had each one discuss any difficulties they were experiencing. Each member was assessed and their strengths reevaluated. The members of the team were allocated tasks according to their strengths. Some were put on further training courses. The performance of the team was brought up to a satisfactory level. 
Project management
As a project manager, you will need to anticipate as well as attend to the various challenges. The interviewer will want to know that you have what it takes to see a project through to completion, taking care of all challenges that arise. Describe a scenario in which you experienced a challenge when you were overseeing a project and the challenges that you and your team faced. Describe how you overcame these challenges. 
Example
A method my team and I had chosen was not yielding the desired results. 
How I handled this challenge
As the team manager, I called a troubleshooting session. Dividing the team according to each member's area of expertise and pairing the team members so that their strengths complemented each other's, we were able to identify the problem areas and develop solutions.
Conflict mediation
As a manager, you have to be able to keep a level head when others are losing control. The interviewer will want to gauge that you were able to handle a conflict situation efficiently.
Example
A heated argument ensued at a team meeting
How I handled this challenge
The members involved in the argument were called into a separate meeting and their issues were addressed. They were asked to calmly discuss why they were upset and to suggest a solution. Both sides were taken into consideration and a compromised solution was reached. 
Tip: You can elaborate here as to how you intertwined both solutions to come up with a compromise and how you pitched the compromise to both parties.
Tough decisions
As a manager, you will be faced with making difficult decisions. The interview will want to know that you will be able to handle these should they arise.
Example
A team member had performed poorly even after repeated discussions and training.
How I handled this challenge
A poor performance review was given. This was discussed with him in a one-on-one meeting. He was entered into a disciplinary meeting and a performance improvement program. This was tough to do, as he was a good worker but the decision ultimately helped his performance and put him back on track with his work.
Frequently Asked Questions
Would it be acceptable to describe an incident where a third party had to get involved to resolve a dispute you were involved in?
As long as you followed the correct channels, it will show that you were brave enough to address the issue and find a solution even if you could not do it on your own. It will show your willingness to find a solution and not leave the situation to fester and turn ugly.
Should you describe more than one incident?
This question usually requires just one situation in which you faced a challenge and what techniques you used to overcome the challenging situation. A good idea is to pick one that relates to the role or company you are applying for. One that your desired employer would find beneficial.
If you have no previous work experience, what type of challenges can you describe?
Challenges from any area of your life can be described for this question. If you can relate it to challenges that will be experienced in the workplace, this will give the interviewer an idea that you can apply these techniques to your role. If you are a student, you can relate challenges you had faced on the projects you worked on during your studies.