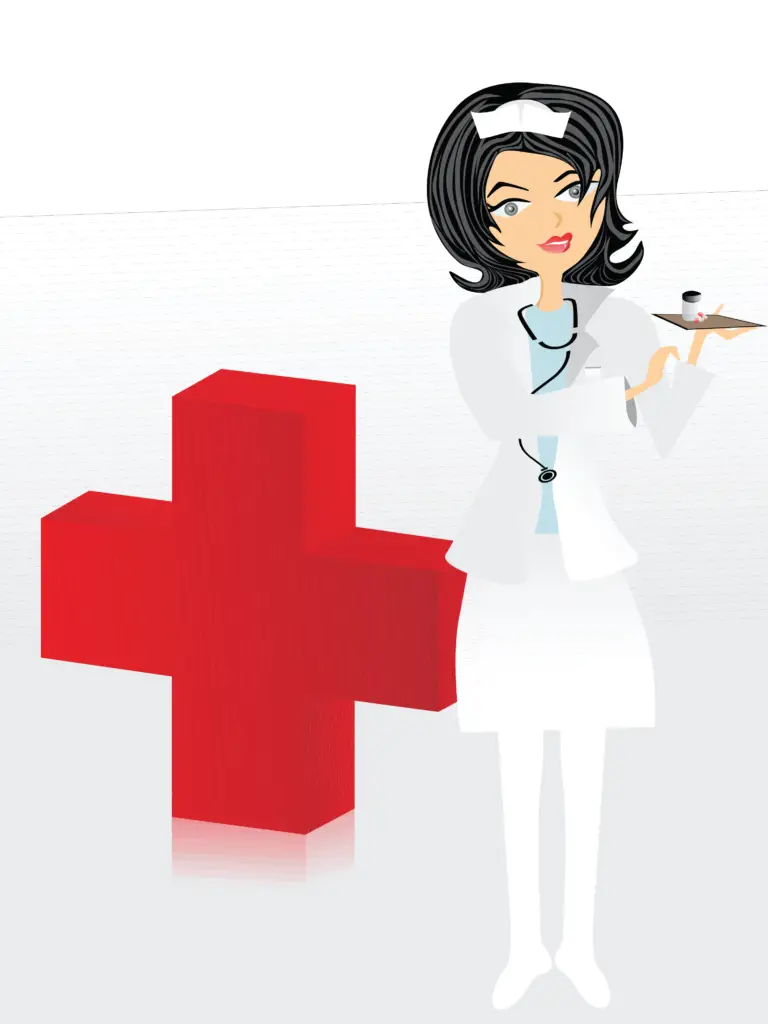 Even though the unemployment rate fell to five-year low in January, the labor situation in this country is still not exactly rosy. The Bureau of Labor Statistics reported in early February that job growth in January slipped 6.6 percent (compared to the 6.7 percent in the previous month), and that employers added 113,000 jobs to their payrolls last month. Moreover, the job growth number was less than the 185,000 additional jobs that economists expected. Today's article will explain about the Medical Jobs That Are In High Demand.
Despite some progress, the recovery of the labor market remains slow. Yet, there are industries that are thriving. The health care industry is one of the fastest growing sectors, and demand for medical professionals is continuously rising due to the expanded access to health care and increasing aging population. For example, the number of jobs in the health care field is expected to climb faster than in any other field – by approximately 26 percent by the year 2020.
Below you find the five medical jobs that have the best perspectives for 2014. 
5 Medical Jobs That Are In High Demand
Physical Therapy Assistant
Physical therapy assistants are medical professionals that help with people who have been injured or have undergone strenuous medical treatment like surgery. They work under the supervision of physical therapists. Their duties range from noting and reporting patients' status to the physical therapist at various stages of the treatment, helping patients do particular exercises, massaging and stretching the patient, and educating the patient and family members.
Physical assistants typically work in private offices or clinics, hospitals or nursing homes, helping patients improve their movement and manage their pain. While they should be physically fit, with the ability to kneel, bend, and lift, physical therapists must also have excellent social and communication skills. Good organization and administrative skills are advantageous as well. Most states require physical therapy assistants to have an associate's degree.
The BLS estimates that the employment of physical therapist assistants (and aides) is going to increase a whopping 41 percent between 2012 and 2022. The median pay for physical therapy assistant was $37,710 in 2010.
Veterinary technician
In case you want to work in the lucrative health care industry, but you prefer animal to human patients, you may consider becoming a certified veterinary technician. Veterinary technicians normally work in animal hospitals, animal shelters, laboratories or zoos. They work under the supervision of veterinarians, and their duties range from nursing and imaging to lab work and customer service. More specifically, the responsibilities of veterinary technicians normally include assisting veterinarians during examinations and procedures; performing or aiding with diagnostic tests or conducting routine procedures like dental cleanings and immunizations, preparing animals for surgery.
This job requires a lot of resilience and stamina, as well as accountability and compassion. Employment of veterinary technologists and technicians is anticipated to grow 30 percent from 2012 to 2022. Vet techs need to earn a two-year degree and become certified and earn approximately $14 per hour, or nearly $30,000 per year on average.
Medical Assistant
Medical assistants traditionally work in physician's offices, urgent care facilities, hospitals, assisted living facilities or other healthcare facilities. They do perform a large variety of administrative and clinical tasks, such as measuring patient's vital signs, assisting physicians with patient examinations, preparing tissue samples for laboratory tests or scheduling patient appointments. Their specific duties just depend on the location, specialty, and size of the facility.
The qualifications of a medical assistant include strong communication skills, great empathy, decent problem-solving skills, good attention to detail, high ethical standards, as well as high dependability and stress tolerance. According to the BLS, employment of medical assistants will grow 29 percent from 2012 to 2022. While formal education is not necessarily required, having graduated from a medical assisting programs is certainly preferred by employers. The median pay for medical assistants was $28,860 in 2010.
Radiologic Technologist
Radiologic technologists or medical radiographers have various responsibilities, such as adjusting and maintaining imaging equipment, preparing patients for procedures, protecting and correctly positioning patients, and working with physicians to evaluate images. While they work independently, radiologic technologists always cooperate with radiologists, physicians and other medical professionals. They usually operate in hospitals, although some also work in physician's offices or imaging clinics.
A radiologic technologist must have good communication skills, outstanding attention to detail, great empathy, high ethical standards, as well as physical strength.
Radiologic technologists typically need an associate's degree and also a license or certification in radiologic technology in most states. Employment of radiologic and MRI technologists is estimated to rise by 21 percent from 2012 to 2022. In 2012, the median pay for this occupation was $54,620.
Registered Nurse
The duties of a registered nurse include recording patients' medical information, administering medications, observing and caring for patients, operating and monitoring medical equipment, and teaching patients and their families how to manage illnesses or injuries. They work in a variety of settings, such as hospitals, physician's offices, home healthcare services, nursing facilities, correctional facilities, schools, and the military.
A registered nurse must have clear communication skills, great attention to detail, ability to work in a team, good problem-solving skills, high ethical standards, and high stress tolerance. Whereas an associate's degree is the minimum educational requirement, more employers are actually demanding a bachelor's degree. Many registered nurses also pursue advanced degrees while working to further enhance their job opportunities. The BLS projects a growth rate of 19 percent between 2012 and 2022 for registered nurses. Median income for RNs was $64,690 in 2010.
Contributed by Sandra Mills, a career, health, and healthcare industry writer. She has written numerous articles on career advancement and health profession opportunities.