Recent graduates are facing steep competition in the job market, many of whom are resorting to lower paying jobs while drowning in student loan debt and falling into the skills gap.
Welcome to world of underemployment, where highly skilled individuals are working low paying jobs that require lower skills. Unfortunately, this trend is on the rise. The Economic Policy Institute (EPI) published a report in 2015 that found for young college graduates, the underemployment rate is 14.9 percent, rising from 9.6 percent in 2007.
How can they add more value to their resume to land the better job that puts them on track for success?
Look at what employers are in need of. The ManpowerGroup 2015 report found that 38 percent of employers find it difficult to fill jobs, citing a lack of technical competencies and soft skills as top reasons for this issue.
In other words, the skills gap — the disconnect between an organization's needs and the abilities available in the workforce — is indeed real and still a major obstacle. Good news, job seekers! This isn't a problem; it's an opportunity to grow.
Let's take a look at how job seekers can avoid falling into the skills gap by learning new skills with these affordable methods:
Learn Specific Skills Online
Technology is introducing various new paths for professionals to pursue. With such a high demand for workers in technology, job seekers can capitalize and teach themselves basic principles of web design, computer science, and similar skills for little to no cost.
The resources are various and easily accessible. For example, Codecademy found its place as one of the biggest free online resources, teaching over 24 million people since its founding in 2011. Users can view interactive tutorials to hone their coding skills.
Other affordable MOOCs, or massive open online learning courses, include Skillcrush and Treehouse, which offer more general areas of interest in tech, like web design, Google Analytics, programming, and mobile development. To learn about more business related topics like marketing, writing, and product design, consider General Assembly, Lynda, Coursera, and edX.
The rapid expansion of online education creates several opportunities for anybody feeling stuck to find their motivation to start evolving again.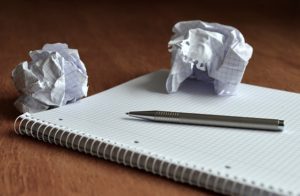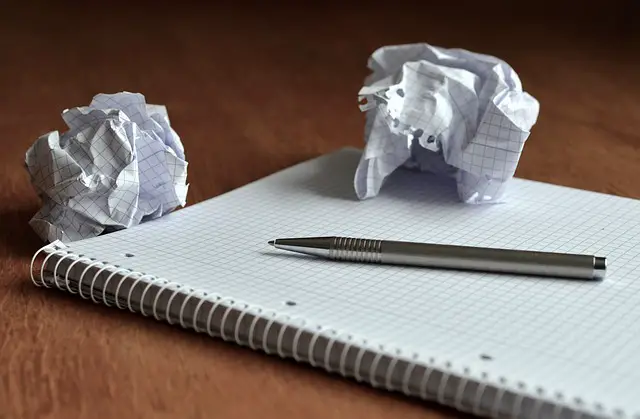 Develop Soft Skills
Soft skills are typically classified as personality traits that constitute how a person interacts and relates with others on the job. They are contributing to the current skills gap, but like all skills, they can be learned and cultivated through various methods, including the formal education route. Some people prefer to enroll in college courses on things like communication, but that's not their only option.
Instead, you could find your next mentor. Mentorships are underrated and underused. A 2016 survey from Deloitte found that mentoring positively impacts millennials — over 90 percent of them say they receive good advice and notice a strong level of interest in their development from the mentor. With a guide, you can gain a clear understanding of the obstacles you may face in your career path and how to overcome common problems.
If finding a mentor doesn't sound appealing, look for places to volunteer. Experience in volunteering improves soft skills, like problem solving, adaptability, conflict resolution, and collaboration.
One of the most important soft skills to develop is communication. Effective communication gets your ideas across clearly and improves conversations in your social life. It's important to remain aware of how you come across to others. Pay attention to your body language, and refrain from speaking with unnecessary fillers (the dreaded "um"), be brief and concise in your messages, avoid distractions like smartphones, and make eye contact while listening intently.
Leadership is another highly desirable soft skill. The Workplace Trends' Global Workforce Leadership survey in February and March said that leadership is the hardest skill to find in employees.
You don't have to be heading a sales department to know what leadership means. Instead, practice self-leadership — the ability to enable yourself to make the best decisions each day to reach your full potential. Adjust your mindset from fear to curiosity, pessimism to optimism, and stagnation to growth. Dedicate to being a lifelong learner.
Join a Professional Group
A Jobvite 2014 survey found that 73 percent of employers plan to invest more in social networks and 63 percent plan to invest more in referrals. By joining professional groups, you're improving your chances of being referred for an opportunity.
A 2015 report from Buzz Marketing Group found that 92 percent of respondents under 40 said they believe that professional organizations provide strong opportunities for networking and social capital. When meeting people in your industry, you start to share ideas and converse about ongoing trends and practices. Seek these professional groups out online through social media like LinkedIn or Meetup to build your network and improve your business acumen.
With online resources, job seekers are well equipped to educate themselves to avoid falling into the skills gap. They can connect with people to share ideas and become more knowledgeable in their fields — all at a low cost.
How do you plan on jumping over the skills gap to find your perfect job?
Article contributed by: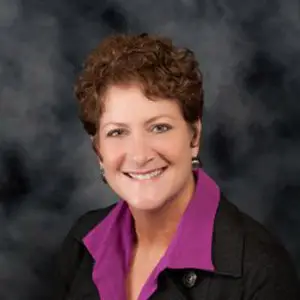 Val Matta is the vice president of business development at CareerShift, a comprehensive job hunting and career management solution for companies, outplacement firms, job seekers and university career centers. Connect with Val and CareerShift on LinkedIn.