You're one of millions of college students who will be released from college into the real world. It's a time ripe with potential for future success (or lack thereof). So you have to make sure that every step you take is the right one – at least for this phase.
Here are 7 real life tips to prepare you for what's coming…
1. Know how to utilize your college degree
Not all of us may have graduated with the best-paying degrees. Indeed many of us followed the heed of passion upon entering college. If your degree is likely to only provide a career with just an average return on money, not all hope is lost. During your job search, you'll find that your degree can be applied to all sorts of industries.
2. Keep building and maintaining friends
Making new friends after college can be hard, but it still pays to make meaningful friendships on every phase of your life in the coming years. Make an effort to keep in touch with your old pals, especially those closest to you now and make new friends, as you get busy with your work.
3. Consider Additional Learning
If you're still not sure that you want to start a career right now, then consider enrolling in graduate school or undertake some short courses and get additional credentials like diploma of counseling, education, business, community etc.
4. Manage your money better
After college, your financial management will inevitably change. You might have student loans and other debt to consider, no more assistance from your parents, and income that you have to budget. Moreover, even though retirement might seem like a vague, distant event, now's the perfect time to start investing for your retirement, even if you can only put just a little portion of your income aside.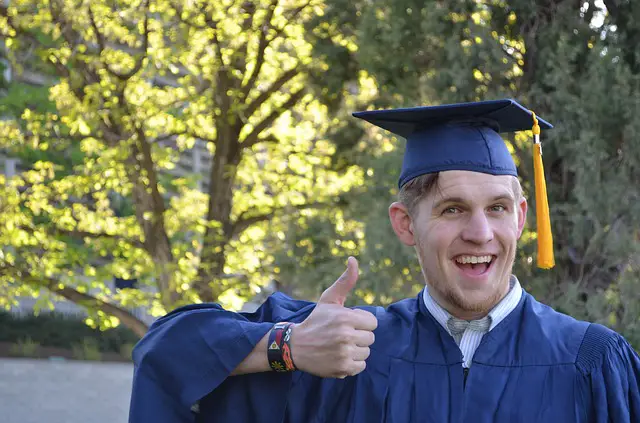 5. Gain extra skills
You WILL BECOME more hireable simply by developing additional skills, it could be a new language, technical know-how, or any other skill valued in the workplace. It won't just broaden your career and job options, learning new skills can improve your whole life and make you happier. In short – never stop learning.
6. Deal with pesky student loans
Student loans can be overwhelming, but there are a couple of ways you can do to pay it off more easily. One method is taking a portion of your earnings and gradually paying it off instead of blindly saving up cash to pay later. Missing one student loan payment is not the end of the world, but you must be proactive in keeping up with your payments or else the credit can be a debilitating case later on.
7. Prepare yourself for the first job
Some students already held jobs in college, but once you've got your diploma, it's an entirely different dive into work. Educate yourself on how to ace your first job interview and create an awesome resume. Once you land a job, learn the basics of navigating your way around tasks: stay organized and NEVER miss deadlines, pay attention to the company culture, etc.
There you have it! It's time to put these tips into action. Good luck!