Below are the alarming statistics that InternMatch got from surveying 10,000 seniors:
82.0% of upcoming graduates have not secured a job for after graduation
81.9% of those who secured jobs completed at least 1 internship
54.9% of seniors have looked/been looking for a job for 3 months or more
43.9% of upcoming graduates are planning to move back in with their parents
After seeing those stats, I knew the latest Class was going to need these 6 job search tips:
1) Apply for an Internship
Internships are a great way to add more lines to the resume, while also conducting a job search. Often times, internships have less requirements and qualifications than a full time position, making it a great first step into a company or industry. In addition, many companies are now using internships as a trial period to see what candidates are capable of and whether they fit into the company culture.
For advice on how to impress at your internship, check out the Mastering Summer Internships blog series.
2) Leave no stone unturned
Nowadays jobs are posted everywhere. There is no one place where every company is posting their openings and a graduate's job search needs to reflect that reality. In addition to major job boards and company websites, the class of 2012 should look at niche job boards and social networks such as  LinkedIn, Facebook and even Twitter. Social networks are a quick way to find the most recent openings and provide the opportunity to communicate  with hiring managers.
3) Fully Utilize the Digital Resume
As resumes are submitted digitally now, there is an opportunity to expand beyond the 8.5 x 11in piece of paper. Hyperlinks embedded in a resume means a recruiter is just one click away from an online portfolio, professional blog, or video. Now new grads can now show more about themselves on a resume than ever before.
For inspiration on what to link to on your resume, check out the entries of InternMatch's Kill the Cover Letter contest.
4) Network
Everybody knows about attending networking events and handing out business cards, but what about your existing network? John Kobara, Ex. VP and COO for the California Community Foundation (CCF), is a big fan of utilizing the people you already know. In order to utilize your existing network, you must know who is in it. Kobara tells people to open a spreadsheet and just start filling it with names of people who can help or know somebody who can help. New grads will be surprised as to just how many people they know can help them with their job search.
5) Quality over quantity
Desperate times have led many new grads to the "apply for everything" approach, which means recycled cover letters and standardized resumes. These things scream disinterest to an employer. Instead, new grads should take the time to find a few positions that they are interested in and then put in 110% effort towards researching the companies and tailoring cover letters and resumes to those positions. A few quality applications will go a lot farther than a dozen halfhearted ones.
6) Get in front of the recruiter
Instead of passively sending off applications, actively take your job search to the companies and recruiters. Get in front of multiple recruiters at once at a job fair, maybe even show up at the office and try to meet with the hiring manager. A meeting with the recruiter will allow them to put a face to a resume and help you stand out from the pack.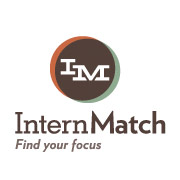 Jonathan Lau is a writer for InternMatch.com.