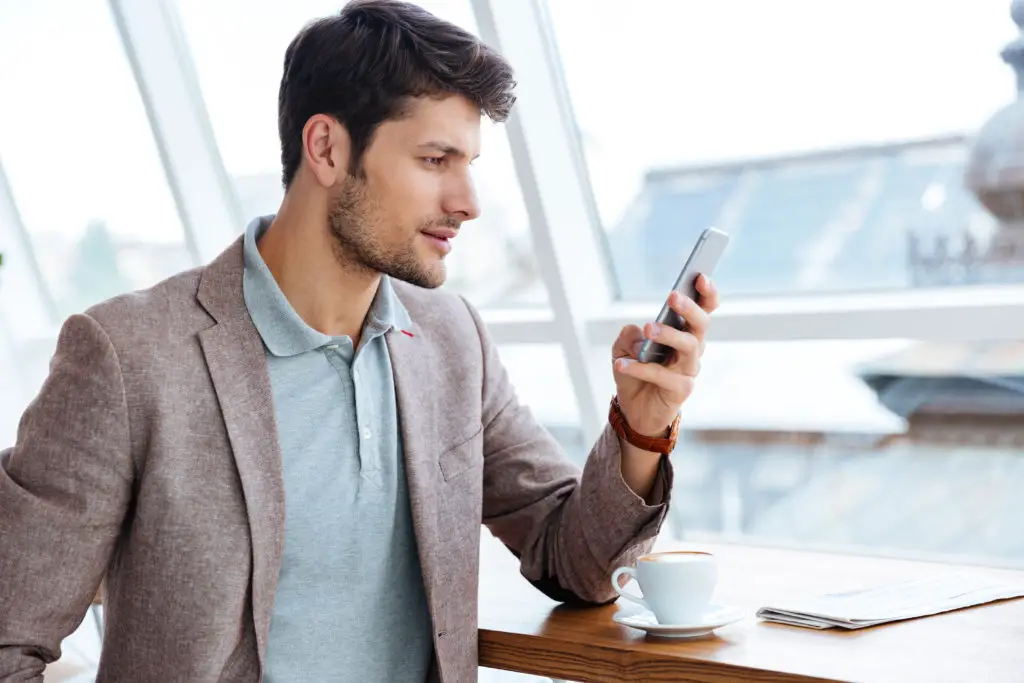 Texting and interacting after the first date is a little difficult and nervous for anyone until the person is into the other one. Some people are very cool and like to interact with various people at a single time. On the other hand, some people are really super reserved and hate to interact until they feel like doing such a thing. Here, let's see some example Texts After the First Date.
Because of different personality types, we have different opinions and different perspectives. It's nowhere written that one had to date a person with a similar personality or attributes. Anyone can date any type of personality according to their perspectives. So, in my opinion, If I get a chance to date, someone who is the opposite of me, I'll surely grab that beautiful experience.
Furthermore, it sometimes depends upon the intentions, intuitions, and vibes. After all, vibes are all that matters with the person you want to be. The main thing everyone needs while dating someone is to be in a comfort zone no matter what. Other things are as precious as you.
If you are confused with what to text or say after your first date with him or her. Then let's just quickly jump onto some great texts one can ever receive. All that is important is to be genuine and really connect everything when writing a text to the person. For that, you need to know some important things to keep in mind always.
On a date, listen more.
If you are on a date with someone then yes, you have to let him or her know about you but don't forget to listen as it will make you able to write an impressive text after the date.
Be the first to ask some really great and funny questions.
Always be the one to start that uncomfortable conversation because you never know how the person is and how to know about them. Before going on a date have a conversation on the text itself and ask about their interests and skills.
This will let them know that you are into them and not faking out. Use those things which you already know about them and ask in detail about them. It will leave a good impression.
Do funny things using your sense of humor. Always remember whatever you do should not hurt their emotions and should be comfortable enough.
Go flirty when it feels comfortable to both of you.
Know the timing, if it's a little fun and flirty at the same time then yes, go ahead. Make your move and go a bit flirty. Whosoever they are just compliment the most amazing thing they have. If it's a boy then you compliment why you are okay with flirting with them. If it's a girl then let them know about the sweetest thing you found in them.
As women really love compliments, go ahead with that. Men love to feel appreciated, so appreciate them with anything they do.
Don't be in a hurry to make moves, instead be patient.
Wait for the expressions and comfort zone then you can make moves. Be at ease with your Date partner. Be patient to make moves. If you're planning to kiss him/her then wait for the right timing. And it's very clear, you know when to make such moves. Take the permission, if you are permitted be sure not to ruin such a precious moment by being impatient. Instead, make the moment good enough to be able to remember this moment in your future.
And if you're not permitted, be it a boy or girl doesn't matter you have to respect their Decision, Remember that.
It's never bad to accept flaws and let them down on the dating day/night.
Accepting flaws is a very genuine and real thing anyone can do. Put your flaws on that day and just be an observer. See how things really flow in. If you're a listener then listen to their flaws because it's truly very hard for anyone to accept their own flaws and share them with anyone.
Give enough comfort to the person so that they can not only accept but also share the discomfort at a very comfortable time with a comfortable person.
Let the person know about you themselves.
It's always adventurous when you discover and explore your partner by observing and noticing them. Be an adventurous person and feel free to discover them by knowing them on your own.
Also, some things are really beautiful to be portrayed by your partner itself. You might also wish to be known or get to know different things about yourself by your partner. So yes, wait for it. And then go with the flow always. It will be fun and give you a reason as well.
Be a reason behind a dating partner.
Yes, be the reason behind a good dating partner. So that they can appreciate and make you know your and their worth.
Date a partner who is a key to open the unlocked doors of your own self. It means dating a partner who gives you a reason to make your own self a priority and worth it.
Now let's have a look at some texts after your first date to make it really good and remarkable. 
Let's categorize the text:-
To women:-
Hello there! It was a very pleasant date indeed. I really loved the way you carry yourself, especially that bracelet on your wrist that looked damn beautiful. It was wonderful meeting you. 
Hey! Beautiful, I must say you are so wonderful and sweet at the same time. I never thought I could go on a date with such a sweet person. It was beautiful meeting you. Will be meeting damn soon. 
Hey! Your perfume smell was so awesome that it's stuck in my mind. I really like your perfume smell and you of course. It was so nice meeting a person like you, we will be planning another date soon.
Hey! Have you reached home safely? I just reached home and messaged you to know if you also reached or not. It was superb meeting you. A very beautiful person and today it is for me to meet you. I like you. 
Today, it was a lovely Date with a lovely personality like you. I must say you are breathtaking and so cute. Good to meet you. We'll be meeting soon.
Your smile is so pleasant! That Damn, Smile! It's said that the best makeup on a girl's face is a smile, and today I really saw that happening. Honestly, it was pleasant meeting a pleasant girl. I hope to meet you soon.
I won't be complimenting your physical features because it's all-natural and sometimes doesn't matter as well. I want to compliment your inner qualities, you are truly a person with a soft and pure heart. I really like you for being honest and sweet. 
Hello! I want you to know that You are such an adorable person Oh! That pretty smile is making me fall for you more and more. Can't tell you how happy I'm to meet you. We'll meet super soon.
You made that coffee worth it, I mean just you and me looking into each other's eyes and connecting so well as couples do. I wish we were a couple but let's go slow with the timing. I want to say thank you for such a nice date and time. 
Such a lovely person you are! Sometimes it's like how I'll connect and communicate with my dating partner in person. But connecting and converting with you made me comfortable and it was super easy that way. Thank you, it was a lovely Date and day. 
To men:-
Hey! It's awkward but I want to say it, I really loved your arms. Ah! It's weird but I felt safe holding your arms. Hope to see you super soon. 
Hello! A sunny day and a cup of tea with you was something I never expected and didn't like as well. With you, it's different and very precious. I truly liked it. Hope to meet you again on a sunny day. 
A girl needs a boy who makes her feel safe in his arms, I think you are one among those. I liked meeting you, wish to meet you soon. That cute look of yours is so warm. I mean I loved your expressions and your voice. Take care dude. 
You are so handsome! Apart from being handsome, you're funny and mature enough, I liked meeting you and wish to meet you over and over again. You are an awesome man! That beautiful song you sang for me was such a nice gesture. Thank you, your voice is so lovely. 
Your jokes made me laugh out loud and honestly I wasn't in the mood to laugh, but I couldn't stop laughing because of you. That warm hug of yours made me fall for you more. Thank you, man! It was lovely meeting you, we will meet soon.
You are the most comfortable person anyone can ever have. I wish we could have more time there but because of urgency had to leave the place. Will be meeting soon. I'm sorry I left so early but that little time was so much fun and enjoyable with you. Take care.
Have you reached home? I reached home just now so thought to ask you about it. By the way, it was very nice meeting you. That eye-limiting thing you do is so cool and looks super hot. I never saw any guy doing that so accurately. I am attracted to it. Well, we will meet soon and discover many more things about ourselves. Till then take care. 
Hello! I hope you are home by now. Wanted to say something, I don't know how to start so I didn't say it at that time but yeah, like the way you carry and maintain yourself. To others, it might look arrogant but to me, it's a confidential way of expressing yourself. Great meeting you, wish to see you soon. 
Your hair is damn soft. Like honestly, so sexy they look. I couldn't stop touching them over and over again.  I am attracted to the hair of boys and I told you as well that it's a sort of weakness of mine. Sorry, if you felt awkward and weird but couldn't stop my hands. I hope to meet you super soon.
Hey there! Loved the Day and the date. Thank you for such a beautiful choker you bought for me, it looks so good and is truly something I love to wear. Your smile is so relaxing and stress-free. I liked it. Please, keep smiling. It looks very beautiful on that sweet face of yours. I'm not being cheesy but little noticing. I wish to see you soon and I am waiting for more such beautiful moments with you.
Some texts to both:-
Great pleasure meeting with you. I never thought you were that good at writing a letter but now I truly believe you are the best writer for me. Like, I can't write such big paragraphs but I can read it for sure. I'll try doing different things for you. Take care.
You're a sunset lover and I am a sun lover, I don't know if it's cheesy and awkward for you to read it but it's true. I loved meeting a partner with whom I can watch sunsets without thinking twice. Will meet soon, take care.
You're a mountain lover, wow! It's so good to know that because people usually prefer beaches over mountains. Beaches are cool but mountains are love. Great meeting you, will be meeting on a mountain soon.
Because You are an artist, let me be your piece of art. Ah! I don't know what this text seems like but surely it's not fake at least. I want you to sketch me for our next date. Here, I said the truth that we will be meeting soon in a few days maybe, till then be ready and prepared. Take care.
I literally hate texting, cause we have to type a lot so let's keep it simple. I loved your attributes and inner qualities. Want to know you to the fullest from my side. We Will be meeting soon, take care.
You made those sweets and you really don't know that it's magic for uplifting a mood. Thank you for such a nice date. Really appreciate your efforts. We Will be eating more sweets together, take care.
Your hands are so soft and beautiful, love it when you hold my hand and I still feel that. It's an unforgettable moment for me, truly I like our first date.
It's an unexpected journey that leads to unforgettable experiences and memories, so is our first date. I liked it. Hope to see you soon and I'm waiting for other dates and memories with you. Take care.
Simple dates are always what I prefer and thank you for such a natural and peaceful date. This date is as simple as you. I Loved meeting you and want to meet you super soon.
Can't wait for the next meet up, like seriously your charming personality is appreciated. Want to see you right now but it's too late to meet. Let's meet tomorrow in the evening, what do you say about this idea?  Take care and hope to see you tomorrow as well.
◇If you had some very intimate moments with each other on the very first date then you must text accordingly, as said it should be permitted to you and then only be done. 
If you felt sorry for doing something awkward then text the person once you are back home or whenever you get free time. Ask for apologies to the person and wait for the revert back.
For example (for both a man and a woman):- I'm sorry, for being that close to you, I felt that you weren't comfortable enough, were you? I couldn't have made that move so early, I apologize for it. I Will take care next time, but I really wholeheartedly feel guilty about it. I'm sorry. Take care.
Remember to be real on a date with anyone you wish to. Don't ever fake out the things to attract them, it might reflect that you are faking the feelings for them as well. Be genuine and real to the dating partner and be at ease. Open up when it's the right time to do so. As it's said, everything is good at the right time and in the right place. 
Take time to talk with each other on most uncomfortable topics and then show up. Don't hide your natural self. If you act very frankly and are of bubbly nature then you should be the same in front of them cause you never know the timing and the features other is asking for. Go ahead with what and who you truly are. Be careful with yourself and your partner.
Reality Attracts- Imagination Might Distract.