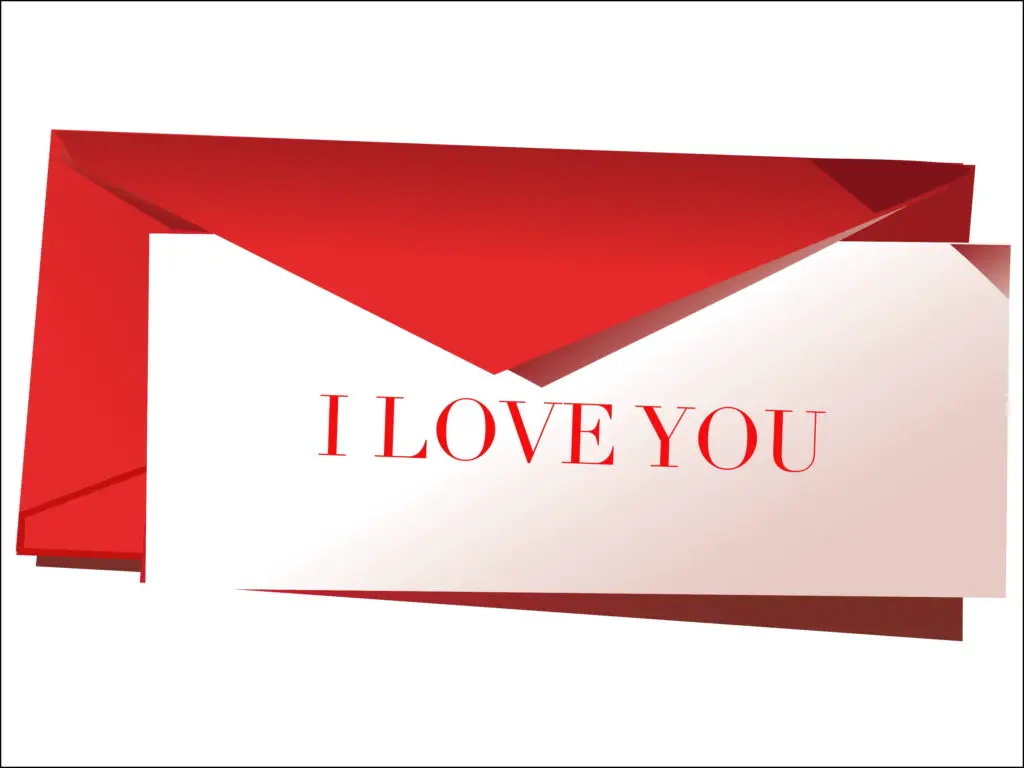 Love is an emotion, a relationship, a friendship, and one of the purest feelings in the world. It is a feeling we usually find difficult to express, but a few selective words and short messages can help an individual a lot in expressing what he or she is feeling. Sometimes finding the right words for expression is a difficult task to accomplish for many of us. Making your partner feel special and loved is something one should always try to do, but is not as easy as we think it to be. Choosing the perfect kind of gift as an expression of love for your partner or selecting the best words to impress he/she, involves a lot of thinking and creativity on one's part. Therefore, we are offering a few samples, suggestions, tips, and tricks here for you to make your loved ones feel loved. Let's see some of the Best Love Messages.
Crafting perfect messages to show your love to your partner may sound difficult, as not everyone is good at an expression using words. Messages, letters, notes, etc. play an important role in making a person feel that he or she is cared for and will always be taken care of. Making someone assured that you are blessed to have him or her in your life is the best thing one can do frequently, which makes a relationship grow healthy and cherish it throughout. Thus, it is necessary to continue our efforts throughout in the form of small presents or affirmations for your partner to make him or her stay with you till the end. Here are some ways you can express your feelings and inner self via words and messages.
Long Love messages expressing love for him 
Boys most often hesitate to show or do not show their feelings and express that they also, like girls, crave affection, attention, and care from their partner. Leaving messages for them on phones or letters written in one's own handwriting without any false affirmations could probably turn out to be a great idea in improving one's relationship and maintaining its growth throughout. Below are a few simple messages given for making your boyfriend/husband happy and elated.
It's been a long time since we both knew each other as friends. I have never felt so wholesome, so determinant and so loved with anyone else except you in my life ever. You are my most precious being with whom I want to spend the rest of my life. I used to think that falling in love, feeling so strong for someone, and having a desire to spend one's life with that partner is difficult and sort of an agreement between two people, but since the day we have had a chance to know each other I am a different person altogether. Suddenly I have started liking cheesy stuff, cringe talks, and even sex chats because you make me feel safe throughout.
I want our Bond to be stronger with every passing day and would like to express my uttermost desire to be with you throughout my life. When you are around, I feel I can be myself because I know it as a fact that you will not judge me and will handle my mood swings and tantrums irrespective of how much I throw them. You are my reason to Smile, Shine and Glow every day. I can never afford to lose you, and I will always pray that we stay together like this happily and lovingly.
Honey, your voice is my most cherished and favorite sound, which I want to hear 24/7 without pause. We have been through our ups and downs, but it's always you who make me feel full and lovable by your voice mails, the sweet gifts you send, or by the meetings we have. You always manage to make me feel special even when you are not in your mood, and I am extremely grateful to you for all that you do for me. I know that you are mine, and I am yours, and I promise to love you like this forever.
Though we argue a lot and fight almost every second day, you are always the one who settles things out and tries to fix them up. I feel really blessed to have you and cherish our Bond while realizing the fact that you put in a lot of effort for me to make me feel happy and content. You always make me rest assured that I am the best, and I am capable of achieving anything and everything I want to and thus, make me feel confident as an individual. You are the reason for my happiness now, and I do not want to lose you in my life ever.
There are a few cases where long-distance relationships work, and our story indicates a different perspective. We met online and had fun talking day and night. You made me feel beautiful with your sugar-coated sentences. I love hearing from you and gained a lot of self-confidence which I did not experience earlier, as I feel like the most beautiful girl in the world when I am with you. It is difficult for us to meet weekly or monthly, but every meeting we have had was as fulfilling as it could be. Your gifts have always succeeded in bringing a smile to my face, and I really love you for everything that you do for me and for every effort that you make. I hope that the pure feelings we have, stay till we age.
It's been a long time since I wanted to tell you that with every minute passing by I feel that you and I are made for each other and are soulmates who are never tired of each other's crazy jokes, cheesy talks, romantic chats or cringe gossip. You are like God's gift to me when I was at my worst. You made me learn to feel again and helped me heal. Darling, I would like to keep you forever with me and spend all my nights with you, cuddling together and singing songs as nightingales do.
Short messages for him.
Long messages may sound like an attractive option for expression, but not everyone has the ability to pen down their feelings in words. Short messages serve this purpose and are less demanding when it comes to writing them.
I used to love cheese a lot, but after meeting you, I love your cheesy talks more than cheese.
Reading your voice mail always brings a smile to my face.
My heart starts to beat faster when I am with you.
Even if we argue, you are not allowed to leave me ever.
I feel gorgeous when you are around.
Can I get a chance to spend my entire life with you?
Singing and Dancing In The Rain or in the room feels great with you, darling!
I want our children to know how romantic their parents are, so let's not stop this romance and continue it throughout our life.
I cannot imagine life without you and feel empty when you are not around, love you, sweetheart!
Baby, I want us to drink tea together at night and have breakfast together in the morning.
Thank you for coming into my life and for filling it with joy and love.
I feel as Wholesome as bread with you!
I want to spend all my days with you and nights cuddling you.
I feel the safest with you!
Love you, my hero. My life is so much better when I am with you.
I love talking with you and the moon.
I pray that my child gets a chance to use your name.
I promise to love you today, tomorrow, and every day after it!
Loving you is like breathing to me. I cannot stop it, and it comes naturally to me.
Long messages for her.
When it comes to girls, they always want to feel special and grab attention from their partner in the form of anything that expresses their love for them. Gifts may serve the purpose of making someone special, but messages can help them know about your feelings and gain confidence that they are dating or have married someone who truly deserves them.
It is always said that behind a successful man is a woman, but you, my sugar pie, is my strength at every moment in my life. I can never ignore the fact that when I am at my lowest you are the person that comes into my mind. I feel this is what love is when you can't stop thinking of just one person whether you are happy or sad. Furthermore, I promise to do everything I can in my capacity for you throughout my life and will never stop loving you the way I do.
Every moment I spend with you is like a treat to me and my soul. I want us to be together till eternity, and I wish to marry you and have kids with you. I wish you to be the mother of my children, raise them with your kindness and teach them to love the way you have made me learn.
I usually ask this question: how can I get such a loving, beautiful, pretty, kind-hearted, and cheerful girl like you in my life? It is a miracle that I've got a chance to meet you, and astonishment that we have fallen in love with each other. I feel great when you are around and miss you when we are apart. The moments we have spent together are the best in my life, and I wish to relive them forever with you. To the most amazing lady I have found in my life, I'd like to show you that I will love you the same till my last breath and will treat you like my little princess with all my heart.
When we used to meet earlier, I always had butterflies in my stomach and felt shy talking to you, but little did I know that this symptom is because of my romantic feelings for you. I always used to love you as a person with a gentle and kind heart who is always willing to help others when needed. It's been a long time since our friendship has taken a turn, and I have started feeling for you the way I have never felt before for anyone in my life. I wish to spend all my life with you and go to all the places we have always wished to explore together more lovingly and merrily.
Since the day I have got a chance to see your face; I was mesmerized by your beauty, by your attitude, and the way you carry yourself, but these are all physical traits to which I got attracted to but when I got to know you as a person I was astonished to see such a sparkling combination of beauty with brains. Honey, I love everything in you, about you, and for you. I wish you all the happiness in life and pray that your happiness comes from me, just the way we are experiencing it now. Living life with you is my dream now, which I wish to make true. I will make sure that we both are always for each other and understand each other in all our ups and downs.
In this world of temporary and transient people, I feel so blessed to have a person like you in my life who never leaves me alone, never breaks my trust, and never lets me down. I love you a lot, my love! I am thankful to God and to you for coming into my life and for filling it with joy and love.
Meeting you in my life was one of the best things that could have ever happened to me, and I am really proud of you and your innocence. Your passion and compassion have always succeeded in bringing a smile to my face. I wish that no one ever grabs a chance to take you away from me, and we stay together with the way we are till death separates us and life comes to an end.
Short messages for her.
Writing short random messages to your girlfriend/wife adds as one of the best ways to turn your partner on or to reduce the effects of a fight or an argument you have had recently. The aim of writing these short reminder messages that you still love your soulmate is a way of making them feel grateful and proud of you for whom you are and how you treat them.
I promise to love you more and more till the end of my life.
If I was supposed to give you one thing in life, it would be everything I have because you are everything I want.
My face lights up when I am with you, baby!
Those little brown eyes always have concern for me and I love you for that!
I wish to see you every day and experience every night with you.
To the girl I love the most, we will fix every problem of ours in the shortest time possible and we will live happily together.
I want to raise a toast to the lady I love the most.
We talk, we fight, we argue, we love, we cuddle, we share our romance and I love every bit of all these things with you.
Can I take the opportunity to make you my child's dad?
I think that I should call the emergency number, as my heart starts to race when you are around!
You are an angel in disguise, and I have always loved you since the day I met you.
Baby, you are as important to me as salt is to food!
You are the reason for my glow!
Time passes with you so quickly that I want my watch to stop forever when I am with you!
Can I ask you to stay forever with me?
Your lips, your nose, your hands, your legs… Everything in you makes me wish and pray that we stay in this precious bond of ours merrily till eternity.
I wish to God that no man grabs you away from me 
Quick questions you might be wondering about while writing these love messages.
Question
Can love messages be replaced by giving gifts or taking your loved ones to romantic places?
Answer
The answer to this question is a big 'NO' as when you give a gift to your partner it is a gesture of love and taking them to romantic places where you can vibe makes them feel special and loved. This can aid an individual in making the other person feel that he is being taken care of and assure them that they are investing their time in something worthwhile, but does not suffice. Sending random messages to express One's Love is one of the most romantic expressions of expressing your feelings and desires to your partner, and take them in confidence that they will always get what they truly deserve from you.
Question
Is it necessary to reply to someone's messages expressing their love if we do not feel the same about them?
Answer
As a sweet gesture, if someone is investing their time and effort in writing long messages or even short notes for you then a sweet reply such as 'thank you for making my day', 'this was so sweet of you', 'I felt really special reading it, etc. can make their day by almost no efforts from your end. Though if you feel that sending them replies will complicate the situation, and they would treat it as a green flag from your end, then replying with an emoji or some character is one of the best ways as this can be generous on your end and will not let the other person think something which you do not mean to indicate.
Question
Is it a guarantee that after sending these messages, the person would feel affection towards the sender?
Answer
Sending only messages expressing your love isn't enough for a relationship to grow and prosper. Spending time, exchanging gifts, gossiping, talking, etc. plays a really important role for a relationship to continue. Sending these messages along with being consistent in a relationship, would definitely increase your chances of getting love from the other person. It is not the sole alternative to everything you do for balancing and maintaining a relationship. There are other things important as well, and one needs to take care of each one of them.
Frequently asked questions.
Question 1.
How often should one send love messages?
Answer
Random and sudden messages from loved ones always bring a smile to an individual's face. Therefore, it is advisable that sending random messages with almost zero probability works well when you need to express your feelings to your partner.
Question 2.
 How important is sending messages?
Answer
It is totally subjective that one wants to send messages expressing their love or not to send any messages at all.
Question 3.
 Sending these messages increases the probability of the other person loving more in a relationship?
Answer
It is to note that messages expressing your love can only work if the other person already has feelings for you. Sending these messages will surely make them feel special and grateful towards you. Therefore, there are chances that he or she might be more affectionate towards you.
Question 4.
Do long messages have more impact than short messages?
Answer
There is no such criterion that long love messages will have a greater impact on your partner than short messages, but it totally depends on the situation and from person to person, ranging from how romantic he or she is.
Question 5.
Is it necessary to go cheesy in love texts?
Answer
Writing your own thoughts and feelings to your loved ones is what love messages are all about and if you have a personality that is romantic then there is no harm in expressing your love the way you want. The kind of messages you type in or write totally depends on how you want to present your feelings and what you think about your partner. It is not a compulsion to go cheesy or corny in a text that talks about love. Just be honest with your feelings and pour your heart out in that message.