Scholastic Assessment Test (S.A.T.) is a sixteen hundred marks assessment test conducted in all fifty states of the United States of America. It is being conducted and administered by the College Board of different states. It is mainly a test required to be appeared by the students seeking admission to undergraduate schools. The cardinal focus of this test is to check the students' readiness for college and provide colleges with one standard data system that can be used to compare all applicants. Different colleges under different universities in all the fifty states have a different cut-offs for their colleges. The S.A.T. scores for admission in Georgia State are not less than any other state because some reputed Universities and colleges are situated there. What S.A.T. score is required for Georgia State?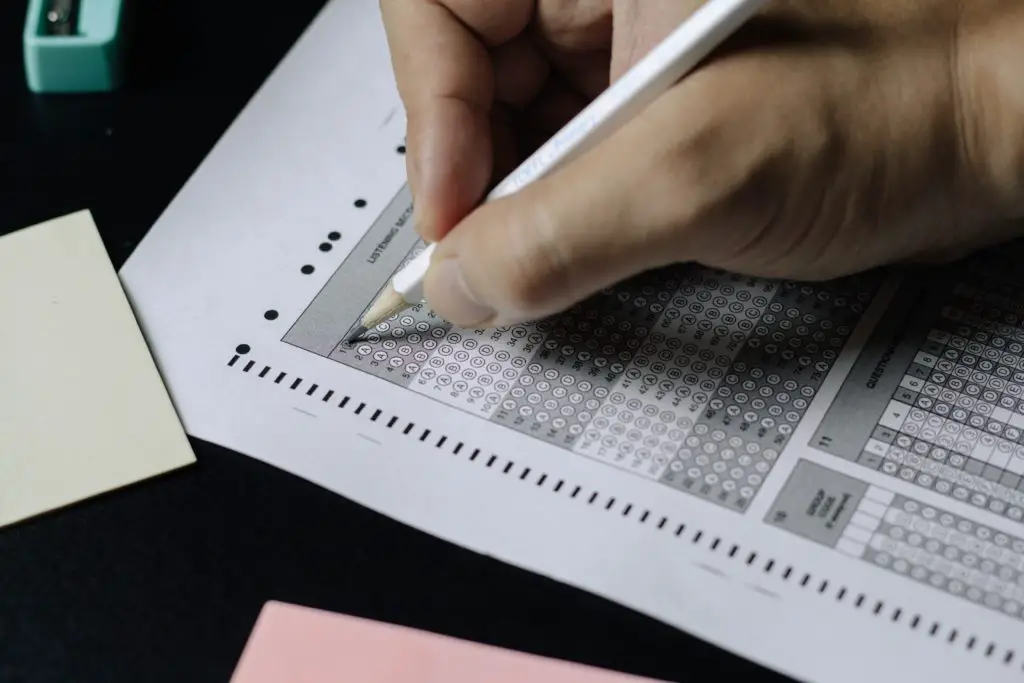 Georgia is a southern east U.S. state with its prestigious and prominent colleges and universities like Emory University, University of Georgia, Mercer University, Georgia State University, Spelman College, Agnes Scott College, etc.; these universities and colleges are maintaining their National Ranking in the U.S.A. So the S.A.T. score and efforts while taking admission in undergraduate courses in these top-ranking universities and colleges is no less than in comparison to the universities and colleges of New York, California, and Chicago.
According to the 2019–20 report, the S.A.T. score required to take admissions to 'The University of Georgia' is 630–720 for 'Reading and Writing,' and for 'Mathematics' it is 620–740. If one tends to be admitted to 'The Georgia Institute of Technology,' then one must score 670–740 in Reading and Writing and Maths; the score should be around 700–790. For 'Emory University,' the S.A.T. score should be around 680–740 for Reading and Writing Paper, and for Mathematics, It should be around 700–790. For Georgia College, the score should be 1100–1245, comprised of both papers. For 'Clark Atlanta University,' it should be 880–1040, and for 'Kennesaw State University, the S.A.T. score should be 1030–1200. On average, a student should acquire 1150–1450 marks out of 1600 to get admission into Georgia's top universities and colleges. Though in the year 2022, several colleges in Georgia state have waived off the requirement of the S.A.T. scores because of the coronavirus pandemic as the college administration is facing to conduct and administer the examination. But this waiver will end soon, as per college reports.
The pattern of S.A.T.
The pattern of examination papers of S.A.T. is divided into three sections and four sub-sections. The first one is 'Evidence-based Reading and Writing (EBRW),' which consists of eight hundred marks, and the second is 'Mathematics,' which consists of eight hundred marks. The third one is an Essay, i.e., optional consisting of eight marks. The numbers of questions are one hundred and fifty-five, out of which fifty questions are of the 'Reading Test' in which applicants have to read the passage and answer the given questions. Forty-four questions are of the 'Writing and Language Test' meant to test the grammar and vocabulary. Twenty questions are from 'Math with a calculator,' and thirty-eight questions are from the 'Math without calculator' subsection that mainly tests the math skills of the applicant. The total time allotted for these 155 questions is 230 minutes, i.e., 3 hours 50 minutes. Though an Essay paper is optional, it is suggested that an applicant should attempt it to increase their writing skills and thought process. The fee for appearing in the S.A.T. is $55 for the year 2021–22 without an essay, and with an essay, it is $68. It is a multiple-choice question and center-based exam in offline mode.
Benefits of S.A.T.
An applicant may also focus on the several benefits of the S.A.T. because of its flexibility and importance. 
An applicant can apply to multiple Universities according to their preferences, and their acquired score will allot the University among the best of their choices. 
There is no negative marking in the S.A.T. test.
 There is no 'number of maximum attempts' for an applicant. He/ She can appear in the S.A.T. test as many times as possible. 
The S.A.T. is conducted seven times a year in the United States of America. It is conducted in March, May, June, August, October, November, and December. So, applicants can appear in any session when their qualifying degree is completed or before completing the qualifying degree. 
After the declaration of marks of S.A.T., an applicant gets the eligibility for several scholarships, through which they can finance their further studies and enhance their career. 
One more benefit of the S.A.T. test is that there are no issues with low G.P.A. or scores. If an applicant gets low score than the required score by any college or university, then he/she will get admission to any other colleges or Universities.
 There are several options available and flexibility of the administration of the College Board that they seek to take the low scorer also. 
The validity of the S.A.T. scores is over five years. If any applicants get severe illnesses or diseases, they can use their score while taking admission for five years. Mainly, students appear in new tests and apply for their desired colleges.
Conclusion:
Georgia State in the United States of America provides different sectors of education to undergraduate students. Whether it is technical education or the field of Arts and Sciences, the colleges in Georgia are self-sufficient to fulfill all the demands and inclusive and wholesome development of any student. Its multi-dimensional campus with all the amenities and ethical values develops a teenager into a professional and a person with moral and ethical values. The colleges in Georgia also have a multicultural dimension perspective through which a student can learn about the different cultures under one roof. These colleges also offer 'earn while you learn' facilities so that they will understand the value of money, and it will also help them to tackle their financial hardships. So, keeping in view the cut-off of the S.A.T. score for taking admission in the state of Georgia, one should invest one's complete efforts in it.