Are you a student looking for an institution to further your studies? Are you looking for an environment that caters to positive interactions that result in outstanding academic results and promising careers? Then, look no further than Clarkson University. Read below about What is Clarkson University is known for.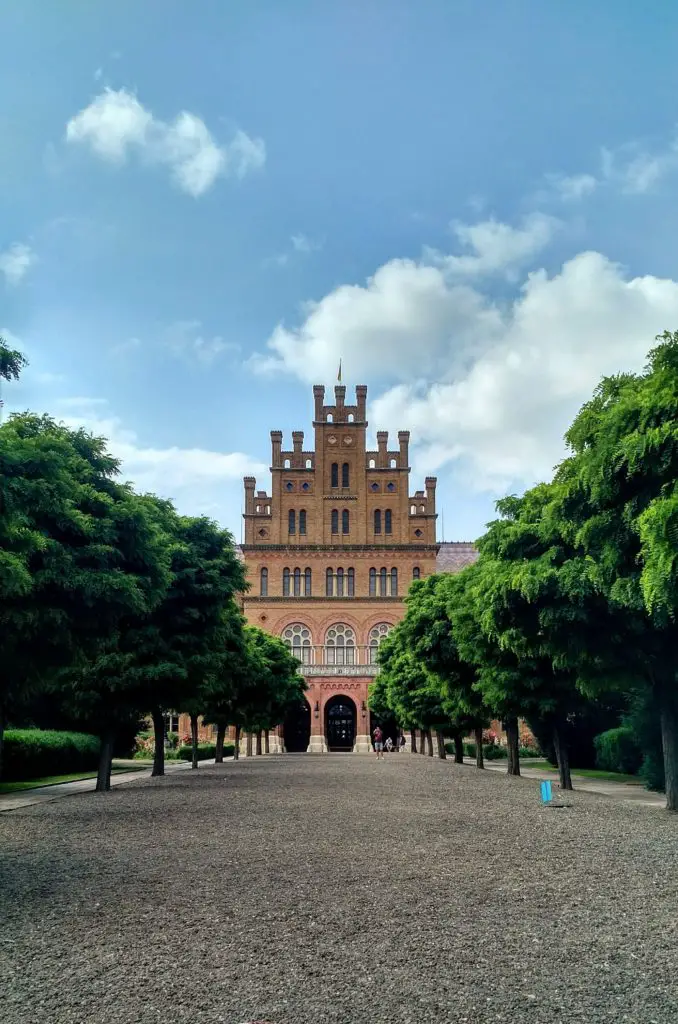 Ranked number 4 among the most technologically advanced small colleges, Clarkson University is known for its research-based private institution to produce excellent career-minded and academic individuals. It offers more than 90 programs of study to select from, ranging from engineering and business to arts and education. Students who graduate from this prestigious institution are guaranteed the required skillset and mindset to set foot in their career paths. It brags about its 97% placement rate, and all a student needs is a 3.7 GPA pass rate to get in!
What is the overview of Clarkson University?
Clarkson University is internationally recognized as a technologically advanced institution. The school's mission is to ensure that the men and women enrolled become professional individuals in their careers, as they are trained to become future CEOs in companies or businesses. Its curriculum ensures that its students are well equipped to solve real-world, open-ended problems with creativity as practical and as sustainable, inclusive of research-based faculties.
The University also takes great pride in its values which are as follows:
Teamwork – Encouraging creativity and self-initiative in the respective roles and partnerships available. This is done to ensure sustainability in both the local and global economic, environmental and social systems.
Caring – promoting honesty and accountability with respect to relationships formed with others.
Diversity – the acceptance of differences of individuals, embracing the various beliefs, opinions, and cultural traditions of all lives.
Service – offering times and skills to communities to enforce change in societies.
Growth – individual mindsets are expected to adapt through the interaction with others and through the learning experience within the institution. As stated, "learning is a lifelong activity."
Diligence – initiative and hard work are the ingredients best combined for the success of the campus. Thomas S. Clarkson, the brilliant mind named after the institution, once said, "A workman that needeth not to be ashamed," which remains the beloved quote to follow.
Although the campus is known to have about 3000 undergraduate students, it is still able to accommodate an influx of transfer students. As part of the extra-curricular activities, the school is inclusive of its award-winning SPEED teams such as Baja, SAE, Concrete Canoe, and FIRST Robotics, just to name a few. The clubs and organizations created are set to be rewarding for those who thrive in a team!
Is Clarkson University Cost Cautious?
Tuition costs vary from $29,015 after aid to an amount of $52,724 before aid. There are no hassles in registration as it can be done online in just under 15 minutes with just a $50 charge! An amount of $8000 ($2000 a year) is rewarded to those who register early or in advance. However, for the transfer students who are indecisive about what to major in, there are general packages to choose from for the time being. In addition, students are allowed to check the status of their application at any given time, using the login details that they would create.
However, it must be known that Clarkson University caters to its students through the Financial Assistance Committee, and it reaches 9 out of 10 (90%) students via scholarships, grants, loans, and campus employment. An award of $12 000 is given annually to transfer students who excel academically, and those who possess outstanding leadership skills are offered an amount of $15 000. Both offers are obtained through the participatory two-year school. The institution also highlights awards granted to students of parents/relatives/guardians who have previously attended the University. These awards are referred to as the Alumni connection awards. 
The academic support is inclusive of, but not limited to, the Student Success Center, Accessibility Services, advising and mentoring programs, campus tutoring sessions, writing center, and Office of Information Technology resources.
What Are The Greatest Highlights Of Clarkson University?
Clarkson was founded in 1896 as a memorial to Thomas S. Clarkson, who was a successful entrepreneur and beloved Potsdam businessman. His sisters built the institution in his name to embody his philosophy.
Actor M. Emmet Walsh (formerly known as Mike Walsh '58) is a Clarkson alumnus, as he graduated with a degree in Business Administration back in 1958. He is known in the film industry with film credits, including Slay Shot, Blade Runner, Raising Arizona, Alice's Restaurant, etc. 
In 1983, Clarkson University was the FIRST college to issue desktop computers (the Zenith Z – 100) to incoming first-year students.
The University is nicknamed the Golden Knights, assumingly for its unmatched history and preservation of it.
The University's oldest organization is called the Amateur Radio Club, which was established in 1922. It offers two licensing exam sessions per semester. Its members engage in community service with the locals from time to time.
What Are The Rankings Of Clarkson University?
2nd place in the Top 25 Doctorate in Engineering Programs
2nd place in the ECAF Men's Hockey Standings
3rd place in the 2021-2022 standings 
4th place in the 50 most underrated colleges in America
5th place in the top 15 PA Schools in New York City
6th place in the 50 most technologically advanced small colleges
10th place in the Women's Poll for hockey
12th place in the Top 20 Health Data Science Degrees
13th place in the Northeast final ranking
16th place in the 30 best STEM Colleges in the USA
Conclusion 
Overall, Clarkson University is one of the most prestigious institutions that cater to its students from the minute they set foot on its premises. Known to have produced artists and gamers, the institution continues to represent the notion of academic excellence as it is highly ranked for its primary objective to remain the most sought institution in New York!