The transition from high school to college is a pivotal moment in every young person's life. It's a journey that heralds newfound independence, self-discovery, and a sense of adventure that stretches far beyond the pages of textbooks. But, before you can fully immerse yourself in the world of academia, there's a crucial decision to make – where will you lay your head to rest during your college years? At the University of West Florida, this decision is a delightful one, with a range of dormitory options that offer unique experiences and vibrant communities. Let's dive into the vibrant tapestry of dorm life at UWF, where the promise of personal growth, lifelong friendships, and unforgettable memories awaits.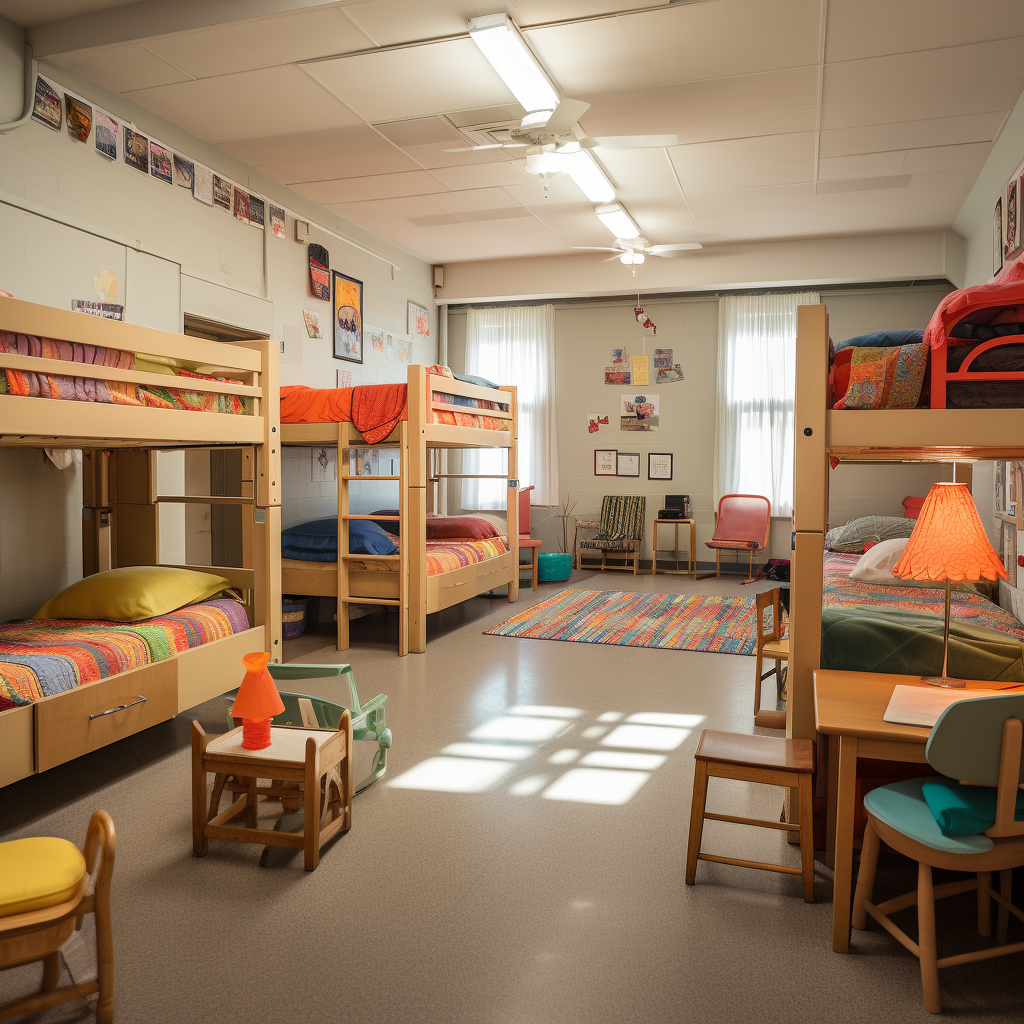 Argonaut Village: Where Community Flourishes
Nestled in the heart of the University of West Florida, Argonaut Village stands as an epitome of community living. This dorm complex is the ideal choice for those seeking an immersive and vibrant residential experience. Argonaut Village is a hub of activity, where friendships are forged, and a sense of belonging blossoms.
The rooms in Argonaut Village are designed for maximum comfort, offering spacious living quarters equipped with modern amenities. The well-furnished rooms are your sanctuary, a place where you can retreat from the demands of academia and find solace. The building also features common areas for study sessions, lounging, and socializing. Here, the bonds you forge with your fellow students become the mortar that builds the foundation of a lifelong network of friends and colleagues.
Beyond the confines of your room, Argonaut Village is home to an array of communal spaces. The multipurpose lounge is an excellent spot for impromptu jam sessions, study groups, or simply a cozy space to unwind. The outdoor patio, surrounded by lush greenery, provides a tranquil setting for relaxation or a spirited barbecue with friends.
Argonaut Village not only nurtures personal growth but also emphasizes academic excellence. With its proximity to academic buildings and resource centers, you can easily slip into the academic rhythm of UWF. The community here is known for its inclusive and vibrant culture, making it an ideal choice for those eager to embrace every aspect of the college experience.
Heritage Hall: A Blend of History and Modern Comfort
For those who crave a more historic and architecturally fascinating living experience, Heritage Hall is a gem hidden within the campus of UWF. This dormitory embodies the perfect blend of historical charm and contemporary comfort, offering a unique and inspiring atmosphere.
The rooms in Heritage Hall are not just spaces; they are portals to a bygone era. The dormitory's architecture, featuring a stunning brick facade and elegant arched windows, transports you to a time when traditions were revered. The interior, however, is a masterful fusion of modernity and tradition. Every room is equipped with the latest amenities, ensuring that your academic life is both convenient and comfortable.
Heritage Hall's historic charm extends beyond its architecture. The building is a treasure trove of stories and traditions that have been cherished by generations of UWF students. The lobby, adorned with historic photographs and memorabilia, is a place of inspiration where the past and present converge. It's the perfect spot for quiet contemplation or spirited conversations with friends.
Heritage Hall also boasts a communal kitchen where you can whip up culinary delights, share meals, and bond with your neighbors. For those who appreciate the beauty of the great outdoors, the building is surrounded by a picturesque courtyard and gardens, creating a serene escape for students seeking solace in nature.
This dormitory is a testament to the beauty of juxtaposition – the coexistence of history and modernity, tradition and innovation. It's a place where you can live and learn amidst the echoes of the past, inspired to create your own legacy.
Martin Hall: Where Tranquility Meets Convenience
Nestled amidst the hustle and bustle of campus life, Martin Hall provides a unique and peaceful living experience for those who value serenity and convenience. This dormitory offers a balance between academic commitments and personal space, allowing students to find their rhythm.
The rooms in Martin Hall are designed to be comfortable and conducive to focused study. Here, you'll find a quiet and peaceful retreat where you can immerse yourself in your academic pursuits. The sense of tranquility is palpable, making it an ideal choice for those who prefer a calm environment.
One of the standout features of Martin Hall is its proximity to essential campus facilities. The library, academic buildings, and dining options are just a stone's throw away, making it easy for students to navigate their academic journey without the distractions of a bustling environment.
The shared lounges in Martin Hall are cozy spaces for students to interact and collaborate. These communal areas are perfect for impromptu study groups or simply a place to unwind after a day of classes. The outdoor courtyard is a tranquil escape, where you can read a book, meditate, or have a picnic with friends.
Martin Hall offers the best of both worlds – a peaceful living environment that's within arm's reach of the academic resources you need. It's a haven for those who seek balance and convenience in their college experience.
University Commons: The Ultimate in Apartment-Style Living
For those who desire a taste of independent living while still enjoying the perks of a vibrant campus community, University Commons is the perfect choice. This apartment-style dormitory offers spacious living arrangements and the freedom to create a personalized living experience.
Each apartment in University Commons features a full kitchen, allowing you to prepare your meals and dine with friends or roommates. The living area is spacious and comfortable, making it an ideal space for relaxation and entertainment. The bedrooms offer privacy, ensuring that you have a personal space for study and rest.
The sense of community at University Commons is fostered through shared spaces such as the swimming pool, fitness center, and recreational areas. These facilities encourage social interaction and provide opportunities for you to engage with your fellow students. The outdoor courtyard is a charming spot for gatherings, barbecues, and events.
Living in University Commons provides a taste of independence, preparing you for life beyond the campus. It's a place where you can cultivate lifelong friendships while relishing the freedom of apartment-style living.
Discover Your Ideal Dormitory
Choosing a dormitory at the University of West Florida is not merely a practical decision; it's a choice that can shape your college experience. Whether you seek a close-knit community, historic charm, tranquility, or apartment-style living, UWF offers a variety of options to cater to your preferences and needs. Each dormitory is a unique chapter in the story of your college journey, offering a backdrop for the experiences and memories that will define your years at UWF. So, as you embark on this exciting chapter of your life, consider the possibilities that await in these dormitories, and choose the one that resonates with your aspirations and ambitions.